'Sorry For Your Loss' Suggests That Even Facebook Can Make Peak TV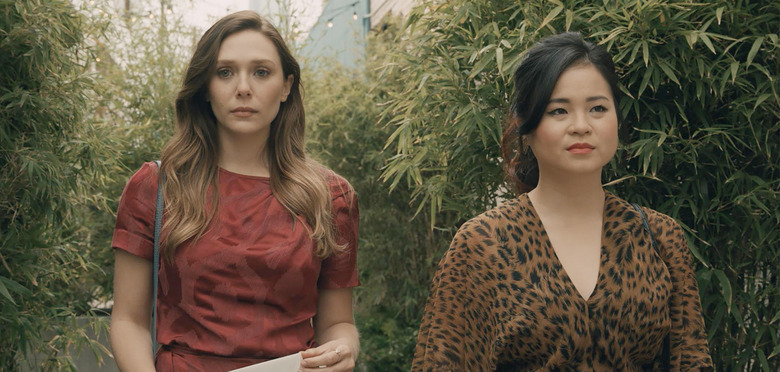 With each passing day, Facebook moves farther away from its long stint as the premiere social media platform. Millennials have taken to Instagram and Twitter while Gen Z-ers use Snapchat and apps most of us haven't even heard of yet.
It's no secret Facebook was throwing a Hail Mary when they announced the launch of Facebook Watch, the site's very own video-on-demand service. No one took this move very seriously, if they even heard about it at all, but in a surprising turn of events, the folks at Facebook have actually made a show worth your time.
The first four episodes of Facebook Watch's original show Sorry For Your Loss were released on Tuesday and it's an undeniable game-changer. In a unique move, each episode is only thirty minutes. While this is rare for a drama, it allows the show to move at a digestible pace, keeping you from feeling overwhelmed by the intense subject matter. But that's not the only reason to watch.
Sorry For Your Loss follows Leigh Shaw (Elizabeth Olsen) three months after her husband Matt (Mamoudou Athie) dies unexpectedly. Leigh is forced not only to deal with her overwhelming grief, but to confront the changes happening in her other relationships, which have all been altered by Matt's death. This includes her mother (Janet McTeer), sister (Kelly Marie Tran), and brother-in-law (Jovan Adepo). Here's what's great about Facebook Watch's surprisingly impressive foray into original programming.
The Depiction of Grief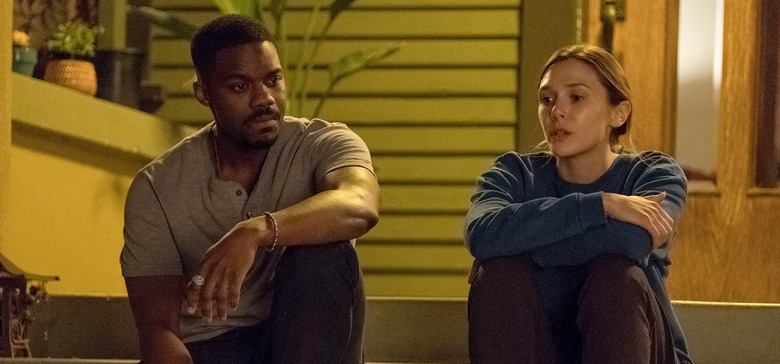 Grief has been portrayed onscreen in a million different ways, but it's rarely been the center of an entire television show. The grieving spouse is often the go-to harbinger of these feelings, but this show provides a rare insight into the emotions of the people closest to the person who was closest to the deceased.
Leigh's sister and mother clearly loved her husband and they're grieving, too, but they're forced to hide it out of fear of seeming selfish or inattentive to Leigh's feelings. This mourning tug-of-war is especially difficult to maneuver with Danny, Matt's brother. At one point, Danny harshly tells Leigh that she can always find a new husband whereas he can never get a new brother.
The third episode of the show is an especially intimate look at grief, when Leigh meets a boisterous widow named Becca (Lauren Robertson), who is the "Jackie O. to her Courtney Love". This apt comparison is a simple yet perfect way to breakdown what it's like to be a grieving spouse in the eyes of others.
The episode ultimately teaches us that what we show the world is not necessarily the true face of our grief. Robertson's portrayal of Becca takes us by surprise, seamlessly shifting from the comic relief into the heart of the episode's message.
Elizabeth Olsen Is Captivating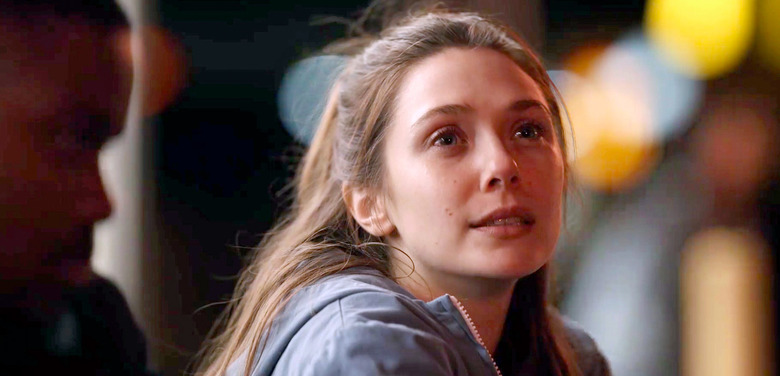 The main component that sets Sorry For Your Loss apart from other dramas are the performances, especially that of Elizabeth Olsen. Best known for playing Scarlet Witch in the Marvel Cinematic Universe, she has actually been proving herself as a serious actor ever since 2011's Martha Marcy May Marlene.
Olsen has not only managed to climb out of her sisters' enormous shadow, but she's proven that her talent transcends the family connections that helped get her start. The quality of her performances are nuanced and powerful. She manages to captivate in all of her roles, but this has been her first opportunity to explore a character's development in a series, and she has exceed expectations.
The character Leigh is sharp-tongued, angry, and grasping for answers to questions she never thought she'd have to ask. After only four episodes, Olsen has given us a deep understanding of the role she's playing.
Leigh is captivating because she's not necessarily likable. Grief has understandably made her lash out, but we learn in the show's flashbacks that she was always a dominant and slightly judgmental person.
She's certainly not a villain and we want her to get through this loss, but we don't automatically like her. The complexities of her character make her feel more realistic, which certainly makes for more compelling TV.
Kelly Marie Tran Is Endearing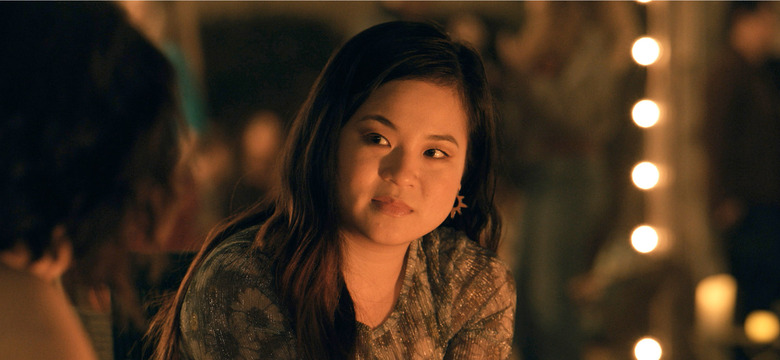 Another shining aspect of the the series is Kelly Marie Tran in her first leading role since playing Rose Tico in The Last Jedi. The hate she has had to endure over that movie has cast a dark shadow over the entire Star Wars fandom, but if you're one of the millions of people who enjoyed her role, you know that she brings a charming and lovable quality to her work.
The same can be said for Jules, the charismatic sister dealing with her own struggles in Sorry For Your Loss. An addict who went into recovery after the death of her brother-in-law, Jules is someone who is attempting to better herself amidst all the tragedy. Unfortunately, her mother and sister have a hard time accepting her willingness to change and treat her like the screw-up she once was.
Jules' brotherly love for Matt is exponential, but she's unable to express her grief without criticism. However, her ferocious attempt to be positive and helpful are beyond endearing, making her the most likable character in the series.
The Outstanding Supporting Cast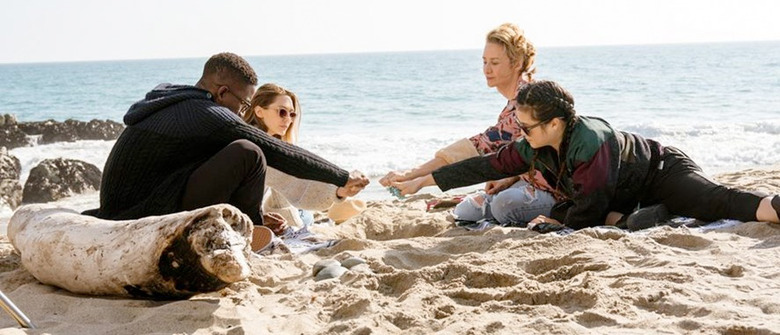 Jovan Adepo, best known for Fences and The Leftovers, manages to be cutting yet sweet as Matt's brother, Danny. His relationship with Leigh was never in a good place and they have different ideas about how to grieve, but there's a slight comfort in their relationship, which will hopefully blossom into a friendship as the series continues. Adepo's charm allows him to pepper in some humor to the otherwise dark show, providing some surprising laugh-out-loud moments early on.
Janet Mcteer is a veteran actress who has recently graced our small screens in Ozark and Jessica Jones. Her character, Amy, is forced to uphold the difficult task of managing one recently sober daughter and one recently widowed daughter as they all live under the same roof. Additionally, she's dealing with business struggles surrounding her small exercise studio. Fitting into the show's theme, it's impossible for her to put her own issues on the back-burner, forcing her to walk on eggshells around her children, who both happen to work for her.
Finally, the portrayal of Matt in the flashbacks is done marvelously by Mamoudzou Athie. Flashbacks can often feel hokey in these types of stories, but in this case, they help us understand why Leigh loved Matt and they make us grieve for him a little, too. However, Leigh slowly realizes that she may not have known her husband as well as she thought, adding a whole new layer of pain to her strife. It shows that after we die, even our smallest secrets can seem like a huge betrayal to those we left behind.
Why You Should Watch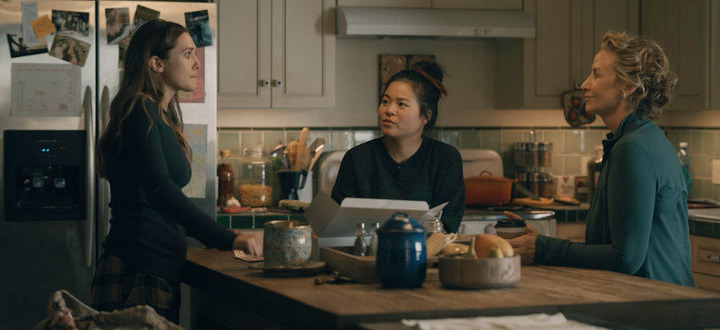 In addition to the show's superb performances, there's never been an easier way to watch new content. If you have a Facebook account, you have access to the show. It doesn't cost anything extra and you only have to suffer through a couple short commercials per episode.
It's also refreshing to see a family drama with such a diverse cast. The show respects its own choices, letting the characters exist as they are without playing into racial tropes for the sake of conflict. Five of the series' seven directors are also women, which is a refreshing change for television.
Creator Kit Steinkellner and show-runner Lizzy Weiss have successfully managed to create a slice-of-life show about grief. The main question of the series is, how do you manage when your world and your world alone has ended?
Unlike most grief-focused stories, Sorry For Your Loss is not about someone who goes off the deep end. Leigh doesn't have constant meltdowns and outbursts, but rather glides through an emotional journey that is often subtle and consistently realistic.
The drama will not only resonate with those who have experienced great loss, but to those who have tried (and maybe failed) to sympathize or empathize with those who have experienced it. Humans have a natural impulse to compare trauma and this show does its best to teach us that we all handle things differently, but we're ultimately going through the same things.
The final six episodes of Sorry For Your Loss will be released two at a time on September 25, October 2 and October 9, exclusively on Facebook Watch.