Sequel Bits: 'Ralph Breaks The Internet', 'Willow 2', 'Johnny English Strikes Again' & More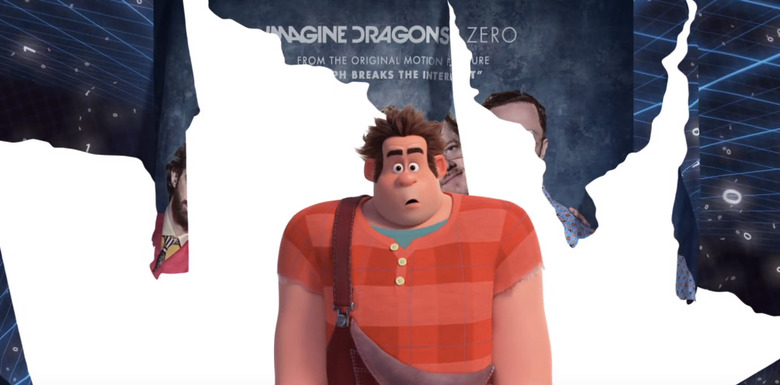 In this edition of Sequel Bits:
Watch an Imagine Dragons music video created for Ralph Breaks the Internet
An update to the Monarch website has some news about Godzilla's activity
Get some new details on the possibility of a Willow sequel
See a new clip from Johnny English Strikes Again
Find out which Muppets characters will be popping up in Wreck-It Ralph 2
First up, chart-topping group Imagine Dragons created a new song for the Ralph Breaks the Internet soundtrack. The music video is entirely internet themed, referencing means and spreading the song's lyrics across various pages on the internet. There isn't nearly enough screentime for Wreck-It Ralph characters though, which would have made it infinitely better. But maybe you'll like the song, which will presumably play during the credits of the Disney sequel.
Co-director Rich Moore had this to say about the song:
"It's a bold choice for an end-credit song because it's about someone who feels like a zero, someone who hasn't always felt worthy, someone who's allowed his entire sense of self to rely on a single friendship. When that friendship is threatened, there's a lot of insecurity."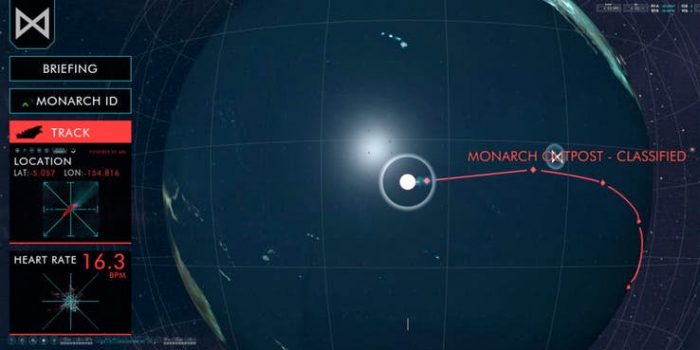 Next up, ScreenRant noticed a little update to the Monarch Sciences website showing that Godzilla has taken a little swim and seems to have ended up on Skull Island, the home to the massive gorilla known as King Kong. As you can see, there's a Monarch post there since the team discovered Kong, and it'll be interesting to see how (or if) that plays out in Godzilla: King of the Monsters.
Of course, this doesn't necessarily mean anything for the plot of the movies. It's likely just a cute bit of marketing since Godzilla previously stopped by San Diego where his sequel trailer debuted at Comic-Con. Plus, he also went down to the Antarctic, which s where King Ghidorah will be found. Where will he go next?
Here's a clip from the comedy sequel Johnny English Strikes Again, a comedy franchise that is significantly more popular across the pond than it is in the United States thanks to the popularity of star Rowan Atkinson over there. Here's the official synopsis for the sequel:
Johnny English Strikes Againis the third installment of the Johnny English comedy series, with Atkinson returning as the much loved accidental secret agent. The new adventure begins when a cyber-attack reveals the identity of all active undercover agents in Britain, leaving Johnny English as the Secret Service's last hope. Called out of retirement, English dives head first into action with the mission to find the mastermind hacker. As a man with few skills and analog methods, Johnny English must overcome the challenges of modern technology to make this mission a success.
Johnny English Strikes Again hits the United Kingdom on October 5, then the United States on October 26.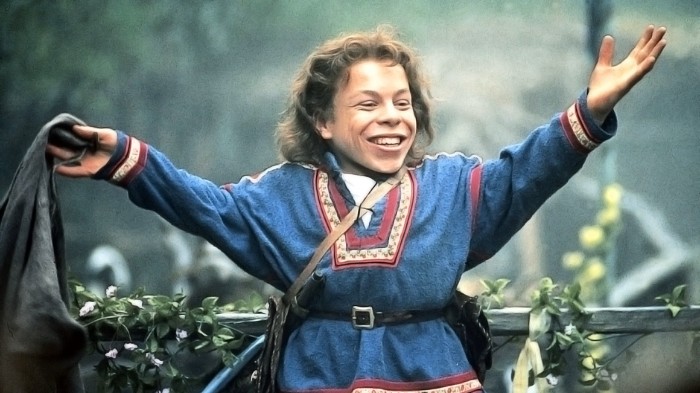 Warwick Davis is still hopeful that a sequel to Willow might come together, and he even hypothesizes to CinemaBlend where we might find the character once we catch up to him:
"That would be hugely exciting....revisiting Willow as a character, now he's older and wiser and perhaps even a better sorcerer, who knows by now, would be brilliant fun. I would absolutely love to do that. Ron and I we chatted about Willow quite a lot. Jon Kasdan who was obviously the screenwriter on Solo, he's a pretty big fan of Willow, it's one of the reasons he got into screenwriting and filmmaking. He and I talked a lot about where we could take Willow in the future."
What might help is that Warwick Davis had a chat with all the right people about it on the set of Solo:
"I remember a particular day which was very special on Solo. I was working with the second unit and Ron, and I got a message through saying "oh George [Lucas] is here today, he'd like to see you.' So I went on set, it was the day they were on the Falcon. I remember myself, George, Jon Kasdan, Kathy Kennedy all chatting about Willow. I would think 'this is like the stars have aligned right here. If anybody's going to get a sequel or something else made in regard to Willow, this is it and this is the time to do it.' Who knows, kind of watch this space, I guess."
Keep your fingers crossed but don't hold your breath.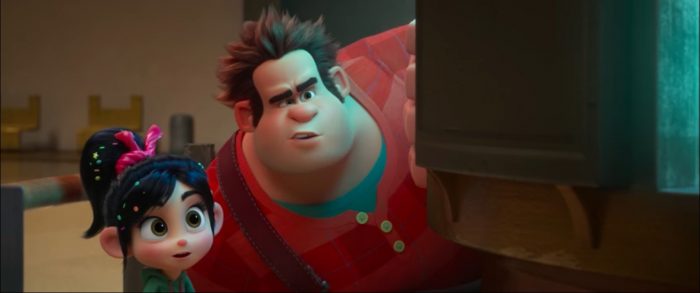 Finally, circling back around to Ralph Breaks the Internet, there will be at least one Muppets character who makes a fairly significant appearance in the movie. Directors Phil Johnston and Rich Moore confirmed to Inside the Magic that Dr. Honeydew's loyal lab assistant Beaker will be showing up in the sequel, and that he lives inside the Muppets structure seen alongside all the other Disney properties in the trailer.
Will any other Muppets pop up in the movie? It's certainly not out of the realm of possibility, but Disney isn't going to reveal all of the cameos before the movie hits theaters on November 21.