'The Twilight Zone' Reboot Teaser Confirms Jordan Peele As Host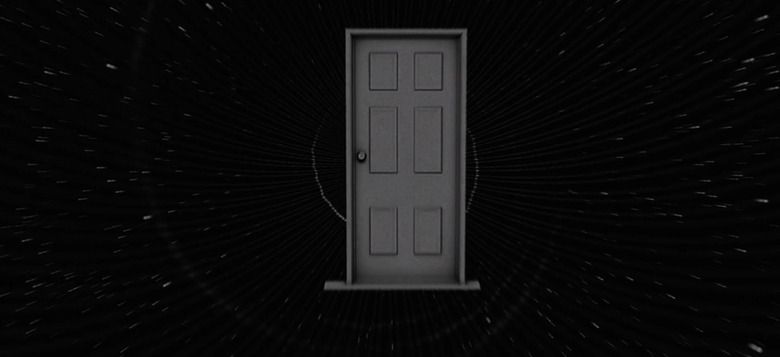 It's official: Jordan Peele will host The Twilight Zone reboot. The Get Out director is developing the new take on the show for CBS All Access, and said in the past he was considering stepping into Rod Serling's host role as well. Now, a new Twilight Zone reboot teaser confirms it, with Peele's voice serving to introduce the show ahead of its 2019 debut.
The Twilight Zone Reboot Teaser
Back in August, Jordan Peele said he "resisted but not ruled out" the idea of hosting his new take on The Twilight Zone, similar to the way creator Rod Serling hosted the show in its original run. Now the resistance is gone. The brief, effective teaser above – which recreates the opening titles of the show – starts off with Serling's classic narration, only for Peele's voice to slowly take over by the time the footage ends. It perfectly signals that Peele is stepping into Serling's shoes, in more ways than one.
"The realization, for me, was that it was an opportunity to attempt to continue with Serling's mission," Peele said in the past. "If we approach it without ego and sort of bow to Serling, that will hopefully suffice for our fellow Twilight Zone fans but also bring back a show that I think is needed right now. Because it's a show that has always helped us look at ourselves, hold a mirror up to society."
This is very exciting. With Get Out, Peele announced himself as a storyteller who could deftly blend horror and social commentary – something The Twilight Zone did perfectly in its original incarnation. The show is in very good hands, and the idea of having Peele appear in Serling's host role is an added bonus. In case you've somehow never seen an episode of the original Twilight Zone, every episode would kick-off with Serling stepping into a scene, a cigarette at the ready. He would proceed to provide a brief synopsis of the episode you were about to watch in a dramatic, somewhat amusing fashion. He was like an indifferent god, aware of the cruel fate that was about to befall the characters of the episode, and not inclined to intervene.
"Rod Serling was an uncompromising visionary who not only shed light on social issues of his time, but prophesied issues of ours," Peele said (via THR). "I'm honored to carry on his legacy to a new generation of audiences as the gatekeeper of The Twilight Zone."
The Twilight Zone will premiere in 2019.