Marvel Female Superhero Series Coming To ABC From 'Wonder Woman' Scribe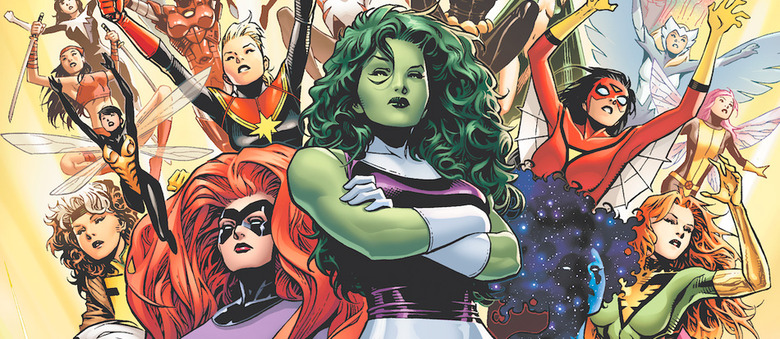 The future is female. Fans of the Marvel Cinematic Universe have been clamoring for more female superheroes to take the spotlight, and after the debut of the trailer for the first solo female superhero movie from Marvel Studios arrived this week in the form of Captain Marvel, the television side of Marvel's superheroes will also be getting an injection of powerful women.
ABC has given a production commitment to a new hour-long series from Wonder Woman writer Allan Heinberg that will bring an unnamed group of female characters with superpowers to the small screen from Marvel Television and ABC Studios. The question is, who will this female group of superheroes from Marvel Comics be?
Deadline has the news on Marvel's initiative to get a group of female superheroes together on ABC. However, details on the roster of characters that will be used for the series is being kept under wraps. The only thing the trade determined was that the series would be based on lesser-known Marvel characters, so don't expect to see any of the characters you've seen in the MCU in this show (even though Scarlet Witch will be getting her own series on Disney's streaming service).
Allan Heinberg will be executive producing the series along with Marvel Television's main guy, Jeph Loeb. Heinberg has solid foundation in both television and comics. Not only was he the co-creator and showrunner of The Catch, but he also wrote and produced for shows like Party of Five, Sex and the City, The O.C. and Gilmore Girls.
Meanwhile, Heinberg's comic background includes creating Young Avengers over at Marvel Comics and a sequel called Avengers: The Children's Crusade. And of course, he wrote Wonder Woman, the best movie in the DC Extended Universe, and the best showcase of a female superhero so far.
ABC has been wanting to get a new Marvel-based project off the ground for awhile now, especially since the only one they have now is Agents of SHIELD, and that show could possibly be on the way out. Meanwhile, Cloak & Dagger has a comfy home at Freeform, which is where the upcoming New Warriors will be airing as well.
What Will This Series Be?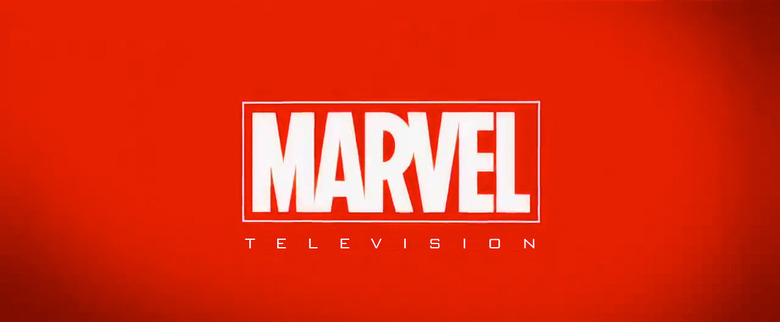 Since this new Marvel series at ABC will be female-centric while focusing on lesser known Marvel Comics characters, that gives us an idea of who might be at the center of the series. The best option appears to be A-Force.
Launched in May 2015, A-Force came as a result of the famous Secret Wars crossover. The team is comprised of mostly lesser known Marvel Comics characters led by She-Hulk. The first iteration of the team included Dazzler, Medusa, Nico Minoru and Singularity, but plenty of other characters have been included over the years. Captain Marvel has even been counted in the series, so maybe Brie Larson can help kick it off in the same way Samuel L. Jackson as Nick Fury did with Agents of SHIELD.
Comic writer Marguerite Bennett once described A-Force like this:
It's this world where the Marvel heroines are leaders in their own civilization. I really didn't want to have some kind of validating reason... So I didn't want to do anything like, "all the men disappeared years ago" or "ever since all the menfolk were killed in that war" or something like that. There are men—there are heroes there. You'll see familiar faces and favorites, but the heroines are in charge, by majority. It's just this is how their world evolved. They were competent. They were clever and they were the ones in charge because of their skills and they were the best fit for these roles and demands of their world.
That sounds like an intriguing basis for a new Marvel TV series. However, it might be better if this team of female superheroes wasn't the dominant superpower simply because the men were gone, but rather just strong superheros in their own right. Other options include bringing in a female team of mutants, especially if the 20th Century Fox and Disney merger is wrapped up sooner than later. There's also Lady Liberators, though that roster is typically comprised of better known Marvel characters.
The only question remaining is whether this series will be set in the Marvel Cinematic Universe. All of Marvel Television's small screen project so far have been tied to the MCU, even if their connection has been more tangential than direct most of the time. This series will likely follow suit, but it probably depends on which characters are brought into the series and when it will take place.