Wes Anderson's New Movie Confirmed As A Musical Set In 1950s France, Will Star A Recent Oscar Winner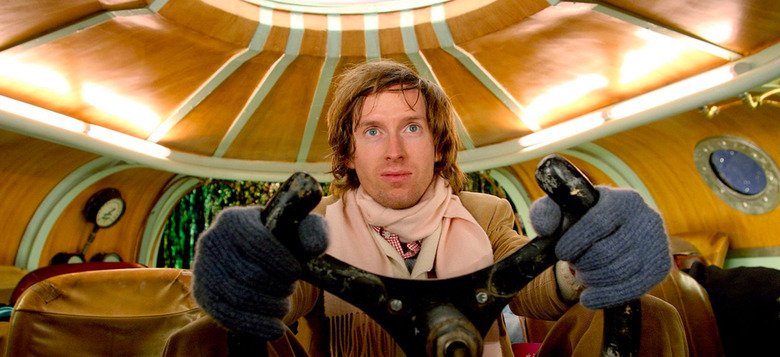 A Wes Anderson musical always seemed like an inevitability, and now it's happening. For his next film, Anderson will employ his symmetrical style to a musical set in 1950s France, with plans to begin filming as soon as November. More on the Wes Anderson musical below.
Wes Anderson's films are often stylish, whimsical affairs with impeccable costume and set design and bold camera movements. These details lend themselves perfectly to the musical genre, which should make Anderson's next film something special. There have been rumors that Anderson's next would be a musical, and now it's been confirmed – by French site Charente Libre.
Specific plot details aren't available yet, but the musical will be set in the 1950s, an take place in a fictional French city. Anderson plans to start shooting in November of this year, with a budget somewhere between $17.5 million and $23.5 million. In addition to all that, the film will star a recent Academy Award-winning actor or actress in a lead part. Yes, that's maddeningly vague, and could be a handful of people. Take your pick! Frances McDormand might be a good bet – she won the Oscar last year, and has already worked with Anderson, appearing in Moonrise Kingdom, and lending her vocal talents to the animated Isle of Dogs. But this is all just speculation. We'll likely know the answer very soon, though. One can also assume he'll cast his usual line-up of familiar faces – Bill Murray has to be in there somewhere, right?
I'm curious to see just what kind of musical Anderson ends up making. Will he be hiring someone to write original songs for the film, or will the film take a jukebox approach and use already existing songs instead? I could definitely see the filmmaker deciding on the latter – his films often employ fantastic soundtracks featuring pop songs and other obscurities, all of which could be transferred into a musical scenario.
Anderson works with music supervisor Randall Poster to put together his loaded soundtracks. "I've worked with Wes on all his movies, and there's usually a song or musical moment that becomes this seed from which the whole story grows," Poster said in an interview with Pitchfork. And when it comes to crafting original music for his films, Anderson usually turns to Mark Mothersbaugh, co-founder of the band Devo. Should Anderson want to use original compositions for his untitled musical, it stands to reason that Mothersbaugh might be involved.