'Child's Play' Reboot Lands Aubrey Plaza And Brian Tyree Henry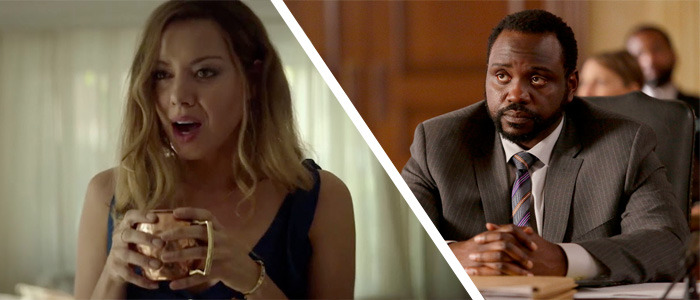 Yes, that Child's Play reboot that we certainly don't need is still chugging along at MGM, and the studio is currently lining up two cast members to keep the ball moving.
FX stars Aubrey Plaza (Legion) and Brian Tyree Henry (Atlanta) are currently in talks to take roles in the Child's Play reboot that is in the hands of It producers David Katzenberg and Seth Grahame-Smith. But who are they playing?
The new Child's Play will take the basic concept of the original movie and update it for modern times with a group of kids encountering a technologically advanced doll. However, much like the original movie, there's something not quite right about this doll, and it's going to start killing people.
The original Child's Play executed this concept by having the spirit of a serial killer named Charles Lee Ray injected into the body of a "Good Guy" doll. When the doll ends up in the hands of a young boy, strange things start happening and people end up dead. And the doll racked up quite the body count over the numerous sequels that unfolded over the years.
It's unclear if this same idea will be used for the reboot or if it will merely be technology gone wrong, presumably some form of artificial intelligence, that turns the doll into a killer. Also unclear is whether or not the movie will have the same dark sense of humor that made the franchise such a fan favorite. That's something that only got more outlandish and twisted as the franchise went on, but maybe David Katzenberg and Seth Grahame-Smith want to take things in a different direction.
As for our new cast members, Aubrey Plaza will play the mother of one of the kids who ends up in possession of the deadly toy while Brian Tyree Henry will play the detective who gets caught up in the horrific antics. Neither has tackled a horror film with such a high profile before, so this will be something new for the both of them. In fact, their casting is really the only thing that gets me interested in seeing how this turns out.
The Child's Play reboot, which will be directed by Polaroid helmer Lars Klevberg with a script by Tyler Burton Smith, doesn't have a release date yet, but we'll keep you posted.