'First Man' Trailer: Ryan Gosling Finally Says Neil Armstrong's Iconic Quote In The Best Trailer Yet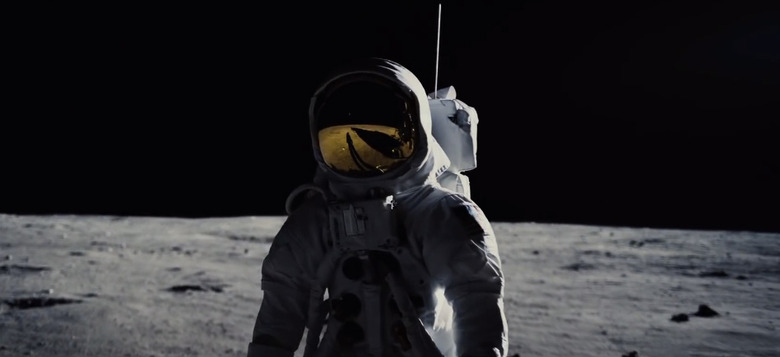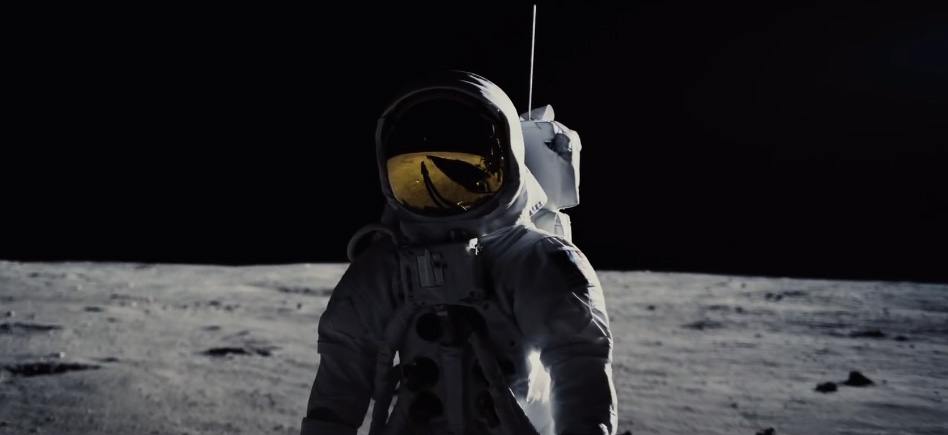 We're still a few weeks away from the release of First Man, which will be one of the first major Oscar contenders to arrive in theaters this awards season. That's wholly appropriate since the entire movie is about NASA's attempts to be the first astronauts on the moon. Now, thanks to a new First Man trailer, we finally get to see and hear that iconic moment when Neil Armstrong (played by Ryan Gosling) first stepped foot on the lunar surface.
Watch the First Man Trailer
While we've definitely gotten to the point that we don't need to see any more footage from First Man to be convinced this movie is worth seeing, I must say that this is the best trailer yet. There's only one line of dialogue from the movie – otherwise, the tone for the trailer is perfectly set by the inspirational voiceover of President John F. Kennedy giving his famous "We choose to go to the moon" speech.
However, that one line of dialogue at the very end of the trailer is something people have likely been waiting to hear come out of Ryan Gosling's mouth for a long time. He finally delivers Neil Armstrong's famous quote, "That's one small step for man, one giant leap for mankind." Gosling does a good job of replicating Armstrong's cadence, but the voice is undeniably Gosling's. Maybe it could use one more pass to distort the audio a bit more to make it sound more like the real thing.
It looks like director Damien Chazelle has plenty of talent up his sleeve, and he doesn't need jazz to show it off. Most of the reviews from the film festival circuit have been glowing, though our own Chris Evangelista wasn't quite as high on it as everyone else. Even so, the movie is currently standing with an 86% on Rotten Tomatoes.
First Man also stars Claire Foy, Kyle Chandler, Corey Stoll, Jon Bernthal, Jason Clarke and Ethan Embry.
On the heels of their six-time Academy Award®-winning smash, La La Land, Oscar®-winning director Damien Chazelle and star Ryan Gosling reteam for Universal Pictures' First Man, the riveting story behind the first manned mission to the moon, focusing on Neil Armstrong and the decade leading to the historic Apollo 11 flight.  A visceral and intimate account told from Armstrong's perspective, based on the book by James R. Hansen, the film explores the triumphs and the cost—on Armstrong, his family, his colleagues and the nation itself—of one of the most dangerous missions in history.
First Man lands in theaters, including IMAX screens, on October 12, 2018.