Theme Park Bits: 'Stranger Things' Food, 'Mary Poppins' Ride Rumored, Shakira's 'Try Everything' Includes Disney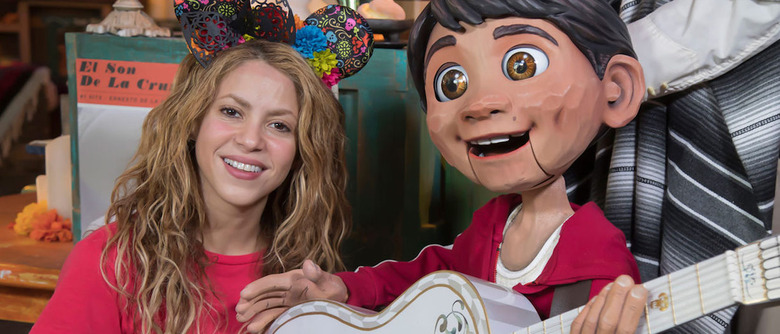 In this edition of Theme Park Bits:
Get the lowdown on Stranger-Things-inspired dishes and other food at Halloween Horror Nights.
See concept art of the Jurassic World area at Universal Studios Beijing.
"The hips don't lie:" Shakira made an appearance at Disneyland Resort this week.
Watch a life-size puppet of Miguel from Coco get in on the mariachi fun at California Adventure.
Who's ready for Mary Poppins Returns ... and a Mary Poppins ride at Epcot?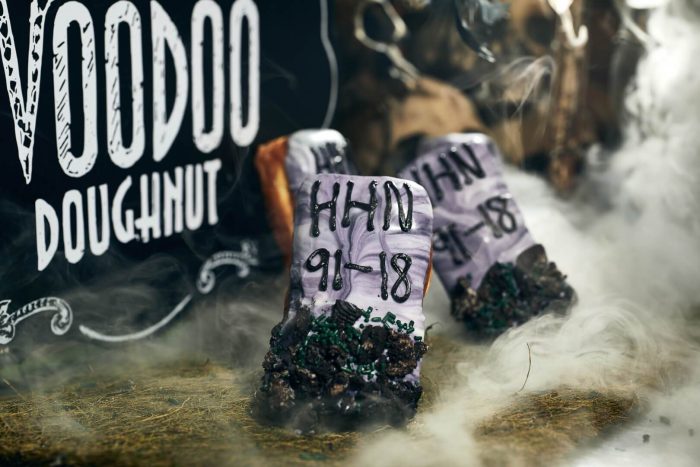 Halloween Horror Nights 2018 gets underway this weekend at Universal Orlando and Universal Studios Hollywood and for the foodie out there who likes to indulge in guilty pleasures, there's plenty to be excited about. If you peruse the menu for this year's event, you will find a sinful smorgasbord, items such as Tombstone Doughnuts, Pizza Fries, and the equally healthy-sounding Fudge Dipped Waffle on a Stick.
Speaking of waffles, there are plenty of those this year. Eleven's Waffle Extravaganza is just one of the new 2018 Stranger-Things-themed dishes. The Upside Down Burger, for instance, is literally served upside down. For its part, the Demogorgon's Totcho brings the English language one step closer to "full portmanteau" meltdown with its (delicious?) combination of tater tots and nacho toppings.
Antojitos Restaurant has been confirmed to replace Camacho's Catina at Universal Citywalk Hollywood. Opening date is unknown at this time. @CityWalkLA pic.twitter.com/RBO3vxxapp

— Inside Universal (@insideuniversal) September 12, 2018
In other food-related Universal news, Camacho's Cantina at Universal CityWalk Hollywood is getting replaced with a branch of Antojito's Authentic Mexican Food, similar to the one at Universal CityWalk Orlando.
Some concept art and new rumored details are floating around online for Universal Studios Beijing, which is slated to open in 2020 or thereabouts (no firm date has been given yet). Below, you can see what the park's Jurassic World area might look like.
The concept art for Jurassic World at Universal Studios Beijing is incredible. I will happily travel there just for this if it's this magical and authentic. pic.twitter.com/eXAMh18JyD

— Chris (@ChrisLikesDinos) September 10, 2018
When World of Color returns to Disney California Adventure, MaxPass holders who want to experience it and its sister nighttime spectacular, Fantasmic!, at Disneyland will soon be able to reserve digital FastPasses through the Disneyland App.
Coco fans will want to head over to California Adventure for the return of "A Musical Celebration of Coco." During this limited-time show, which runs through November 4 (the weekend of the Mexican Day of the Dead), the park's Paradise Gardens area transforms into the rollicking Plaza de la Familia, where mariachi music and dancing skeletons come alive. This year, a puppet of the film's boyish protagonist, Miguel, is joining the action. It was enough to make the pop star Shakira (a.k.a. Gazelle from Zootopia) show up and put that "Try Everything" policy of hers into practice at the resort.
Misting fans, bubble wands, and ear headbands are among the items that have undergone a recent price hike at Disney resorts on both coasts.
If you've been missing the presence of Mary Poppins on the rides at Walt Disney World since the Great Movie Ride closed last summer, there may be a reason to rejoice. WDW News Today reports that a Mary Poppins spinner ride could be coming to the United Kingdom Pavilion in Epcot's World Showcase. Until then, look for the sequel Mary Poppins Returns starring Emily Blunt in theaters this December.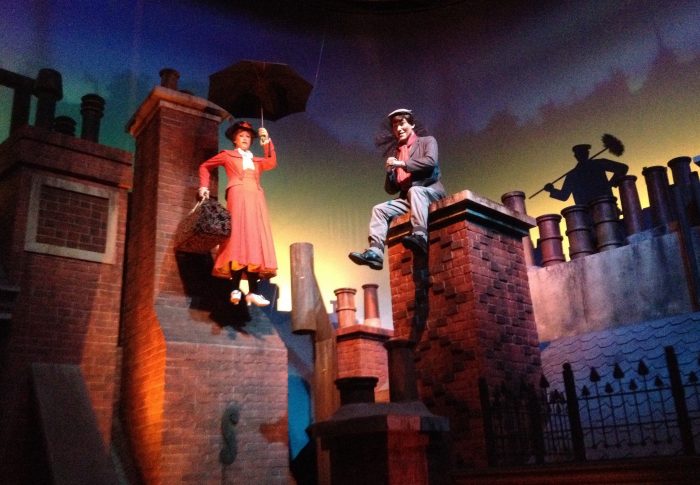 Finally, it's been over two years now since an alligator dragged a boy named Lane Thomas Graves into the Seven Seas Lagoon at Disney World, where he lost his life. Last year, Disney erected a lighthouse statue in Lane's honor at the Grand Floridian Resort. His parents and sister have also established the Lane Thomas Foundation as a nonprofit organization dedicated to supporting the families of children who need life-saving organ transplants.
This week, People reports that the Graves family is welcoming a new baby boy.