'Bond 25' Director Search Heats Up, Eon And MGM Add Two More Contenders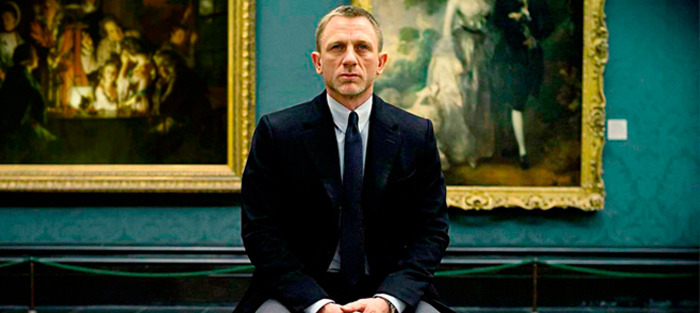 It's like something out of a James Bond movie: an auteur director parts ways with the franchise, leaving the Bond 25 director slot wide open as a ticking clock counts down on the studio possibly losing its 2019 release date. Danny Boyle's departure means that Eon Productions and MGM are on the hunt for a new director, and a new report says they're now looking at two new options as potential contenders for the job: Bart Layton (American Animals) and S.J. Clarkson (Star Trek 4).
Variety reports that "producers are moving fast to set meetings with prospective candidates", including two names we hadn't heard were in contention for 007 director's chair until now.
Layton, who began his film career making the 2012 documentary The Imposter, is coming off this year's Sundance heist film American Animals, a slick, stylish drama that blends documentary and traditional narrative styles to form something I'd never quite seen before. Clarkson has spent most of her career directing high-profile TV, shows like EastEnders, Heroes, Dexter, Marvel's The Defenders, and most recently HBO's Succession. This April, Clarkson was hired to direct Paramount's Star Trek 4, becoming the first woman set to direct an entry in that film franchise. If she's hired here, she would hold that same distinction for the James Bond franchise as well.
Variety's sources say that more meetings could be taken (meaning even more contenders could be in the mix) and they also say that director Yann Demange – who was on the shortlist of filmmakers before Boyle was hired – is an option once again. The producers are setting up a screening of his new movie White Boy Rick to see what he can do.
We'd previously heard that Barbara Broccoli and Michael G. Wilson, who have been running Eon for decades, are not looking for a journeyman-style director to come in and execute their vision for Bond 25. Instead, they're determined to find "a writer or a writer-director to come on to the film". Layton, Clarkson, and Demange all fit in the writer/director category.
James Bond 25 was originally set for a November 9, 2019 release date, and things will need to move quickly in order for the film to keep that date. Star Daniel Craig is now slated to start shooting Star Wars: The Last Jedi writer/director Rian Johnson's next movie Knives Out this November, which will not interfere with the Bond schedule even if a director is chosen immediately. Production on Bond 25 was initially supposed to begin in early December, but it's unclear if that date will be pushed back slightly to give the new director some more pre-production time or if he or she will just have to hit the ground running to beat the clock. Here's hoping the timer doesn't tick all the way down to 007 seconds left before a decision is made.