'Anna And The Apocalypse' Trailer: Your New Favorite Zombie Christmas Musical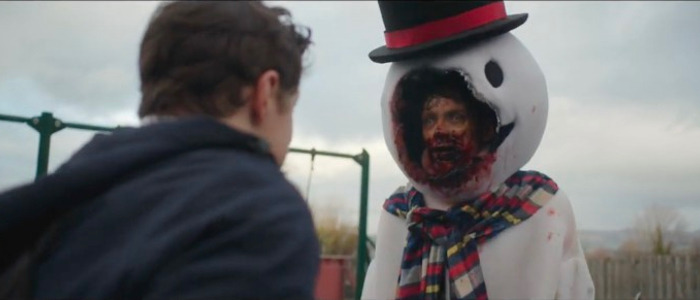 You've seen zombie comedies before, but have you ever seen a zombie comedy that's also a musical? How about a Scottish one that's set during the Christmas season? Anna and the Apocalypse checks all of those boxes, but aside from its fun genre mash-ups, it's also a film that slowly introduces its horror aspect and gets the audience to invest in its characters along the way. Check out the newest trailer below.
Anna and the Apocalypse Trailer
Though this film may seem like it's bursting at the seams with a strange combination of styles, director John McPhail knows exactly what he's doing. In our interview with him, he explained what he prioritized in this film over all else:
"It was always about the story. It was always about the characters. The musical aspect just helps show the depth and their growth, their plight. Where they're going, which way are they coming from and where they want to go. The horror aspect of it is just part of the story. It's part of our zombie apocalypse. That's the inevitable part of it. We'll eventually reach the horror moments by starting like a zany teen comedy and introducing the new characters – get people laughing. Then, slowly but surely, head towards that horror genre where people are going to be terrified for their favorite character. Scared that they're going to lose them which, in turn, means they'll root for them when they're at their lowest."
/Film managing editor Jacob Hall caught this movie at Fantastic Fest last year and had plenty of nice things to say about it in his review:
This is a good zombie movie. This is a good musical. Hell, this is even a good example of a film managing to include a major queer character without making her a token or without reducing her sexuality to a single, back-patting reference. But all of those goods add up to something charming and warm and violent and gross and catchy and sweet. There's a whole lot of movie in this movie. And it works because it's honest. It loves its genres and it loves its characters and you get the impression that it loves you, the offbeat weirdo who likes horror and musicals in equal measure.
Anna and the Apocalypse will open in select theaters on December 7, 2018 before rolling out in wider release just in time for Christmas.