Theme Park Bits: Spaceship Earth Overhaul Rumored, 'Snow White' Characters Coming To Wilderness Lodge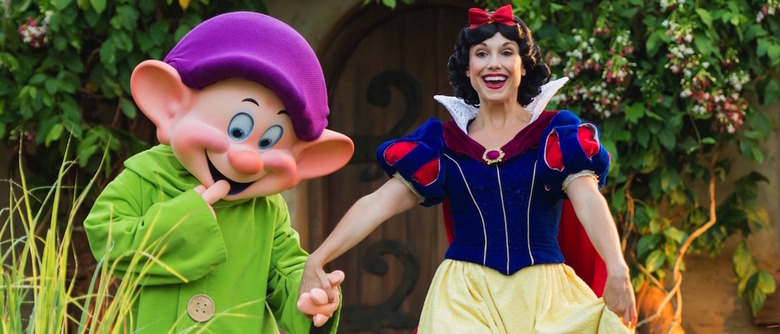 In this edition of Theme Park Bits:
See concept art for the new Tropical Hideaway area of Adventureland at Disneyland.
Are you ready to elbow up to the bar at Oga's Cantina in Star Wars: Galaxy's Edge?
Epcot's Spaceship Earth may be gearing up for its first ride scene update in over a decade.
Snow White characters will soon be marching into the dining room at Disney's Wilderness Lodge.
Take a guess who earns more: Cast Members at Disney World or employees at your local Target.
And more ...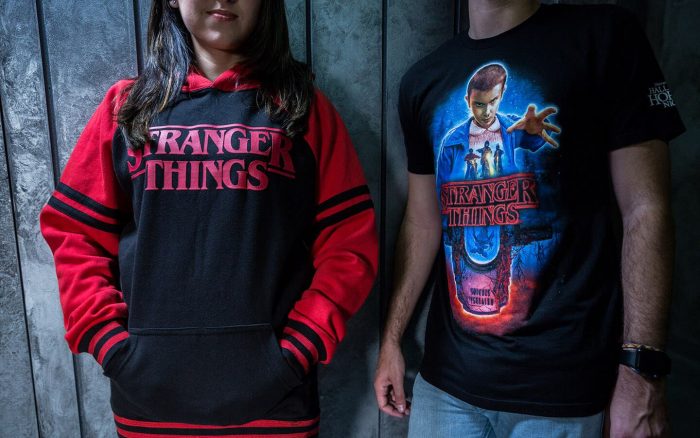 This week, we've mainly got Disney news to share, but just to let you know that we haven't forgotten about Universal: here's a look at some of the merchandise (including Stranger Things apparel) that will be available at Universal Orlando's Halloween Horror Nights 2018.
Knott's Scary Farm has also announced some new mazes for 2018.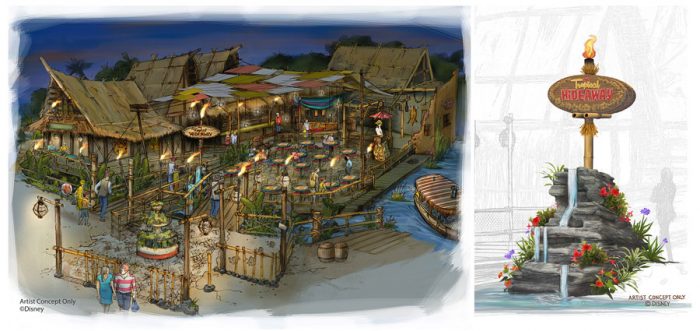 Disney Parks Blog has a sneak peek of what guests can expect later this year when The Tropical Hideaway opens in Adventureland at Disneyland. Bao buns are on the menu and the theme is "an exotic marketplace for discovering extraordinary eats from all corners of the world." Meanwhile, a new casting call on the Disney Careers website makes it look like Mickey's Soundsational Parade could be poised to return to Disneyland early next year.
A couple of weeks ago we reported that Disneyland had called off the plan for its new luxury hotel due to an ongoing tax break battle. Now the city of Anaheim has officially voted to cancel $267 million in tax subsidies for the hotel.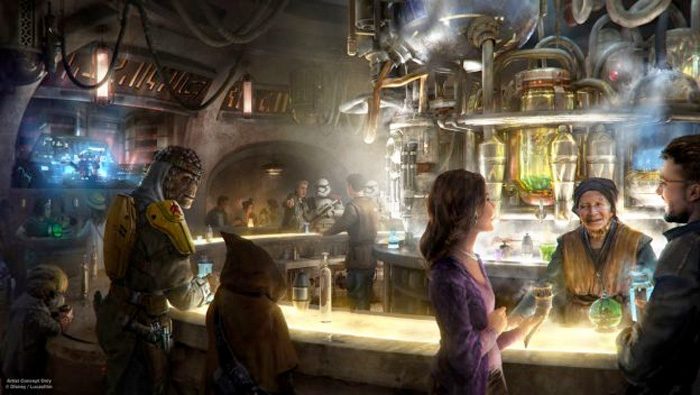 In case you missed it: there will be booze. At Star Wars: Galaxy's Edge, that is. Oga's Cantina will be the first venue outside the exclusive Club 33 to serve alcohol at Disneyland. Notwithstanding thematic appropriateness, maybe the turbulence that the Millennium Falcon ride has reportedly been experiencing is driving Imagineers to drink and that's what necessitated the inclusion of a bar in this developing land. No word yet on whether blue milk will be available.
In Florida, guests passing through the Tatooine Traders gift shop as they exit Star Tours: The Adventures Continue at Disney's Hollywood Studios will see the shop undergo remodeling from early September to mid-October.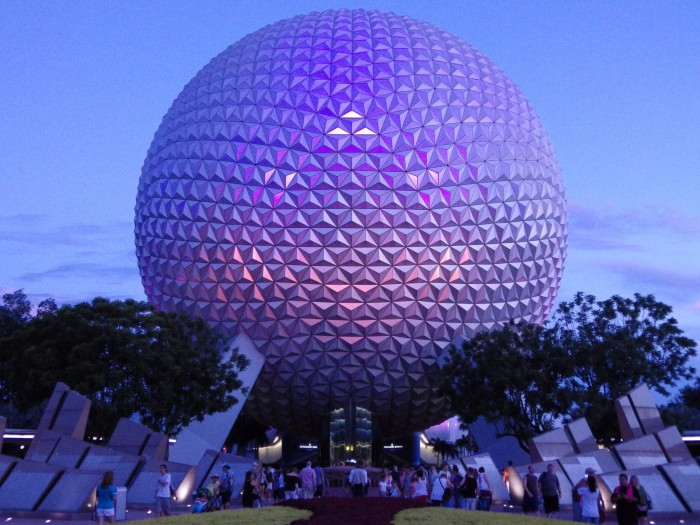 If the latest rumors are true, then Spaceship Earth may be about to undergo another one of its periodic updates at Epcot (the last major overhaul was in 2007). The word going around right now, according to WDW News Today, is that this update will bring sweeping changes to all the scenes after the Industrial Revolution portion of the ride. Changes have already been implemented in the attraction's post-show area.
Just remember: Spaceship Earth predicted video chat. The previous version of the ride, which ran from 1994 to 2007, contained a scene with two teenagers — one in America, the other in Japan — engaged in a video call. Riding the attraction with my family two decades ago, the scene seemed like science fiction ... but now that's the exact scene that plays out every time my family and I talk to each other on Skype. Who knows what new real-life technology the next iteration of this classic ride will predict?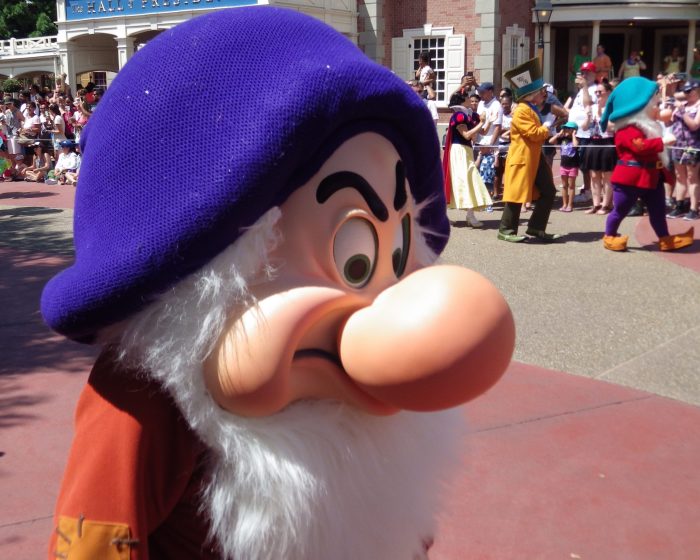 In the near future, parades aren't the only place where you'll see Dwarfs marching at Walt Disney World. This winter, Disney's Wilderness Lodge has a new character dining experience coming to it, one that's sure to please Snow White fans.
At the Artist Point restaurant, Storybook Dining will enable guests to enter "an Enchanted Forest-like setting," where they can meet Snow White, Dopey, Grumpy, and The Queen. If the towering totem poles and overall stunning decor weren't already enough incentive, then it looks like it might finally be time to book a room (or at least a restaurant reservation) at Wilderness Lodge.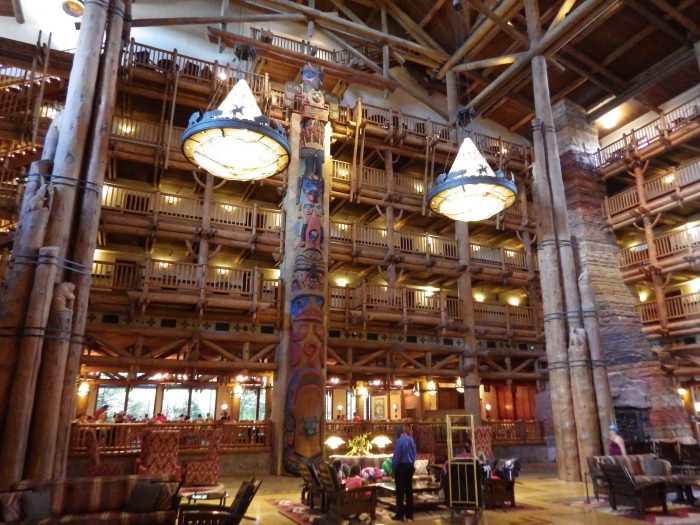 The Los Angeles Times has a new tribute to Scott Watson, the late CTO and senior VP of Walt Disney Imagineering, whose death we reported on two weeks back. Watson's passing recently prompted friends to gather in his memory on a mobile karaoke bar in L.A. To give you an idea of what a key figure he was in Disney history — over and above his inventor nickname, the "Wizard of Awes" — consider the fact that Watson is actually the guy who first registered the domain name Disney.com on his company credit card.
Last but not least this week, Disney World has agreed to raise the entry-level service wage for union workers to $15 an hour by 2021. It's currently $10 an hour, with the first staggered raise (to $11 an hour) scheduled to go into effect in December. Incidentally, the department store retailer Target currently has a starting wage of $12 an hour. So if you're ever tempted to be rude to a Cast Member at Disney World, keep in mind: that person may be making less than the staff at Target.