Sinemia Trying To Lure MoviePass Customers Away With New $9.99 Subscription Plan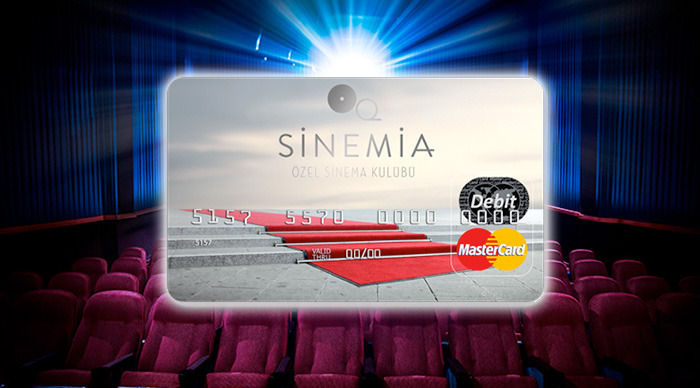 Against all odds, MoviePass has managed to survive another week. But after canceling all their annual subscriptions for unlimited tickets and forcing subscribers to either switch over to their new $9.99 monthly plan or cancel the service altogether, the company is losing even more of their subscriber base. That means there are plenty of customers looking for a more reliable service, and Sinemia is here to offer their assistance.
Sinemia has announced a new $9.99 a month plan that provides three movie tickets each month to any 2D-format screening for any movie, at any theater, with the ability to purchase tickets in advance and select seats, and there are no blackout dates or surge pricing. That sound you hear is MoviePass executives screaming and banging their head against the wall.
With this new price plan, dubbed Sinemia Classic, the competing movie ticket subscription service is a solid deal for those MoviePass users who may not be keen on the $19.95 pricetag that comes with the growing AMC Stubs A-List service (which gives you three movie tickets every week).
Making Sinemia even more enticing is the app that you use to purchase movie tickets includes some bonus features for rideshare integration and restaurant deals, which will help make a date night that much easier to plan. But even without those features, Sinemia's offering is much better for users because it won't change every other week or change the movies you're allowed to see.
One downside to Sinemia Classic is you can't buy tickets to 3D or IMAX screenings. But if you're looking for a Sinemia subscription that offers a little more flexibility in that regard, there are other plans at your disposal: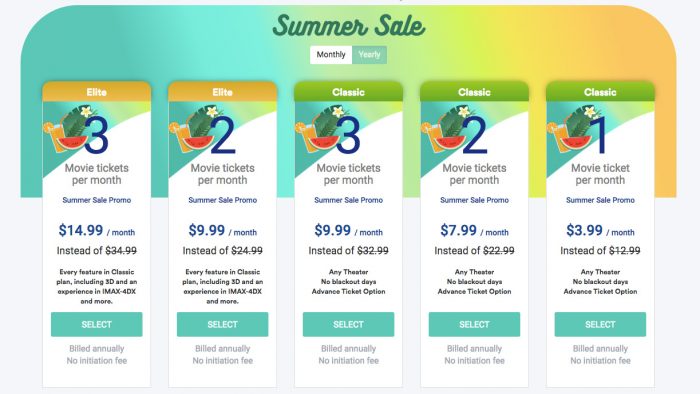 However, as you can see in that chart above, Sinemia's subscriptions are billed annually. So you're going to drop around $120 right off the bat to subscribe for the whole year. Plus, those are summer sale prices, so if you want to take advantage of them, now is the time to sign up. The good news is that Sinemia looks to be far more stable than MoviePass and likely won't pull the plug before your subscription is up for renewal. Head over to Sinemia to sign up now.