DC Universe Streaming Service Will Launch In September, 'Titans' To Premiere At New York Comic-Con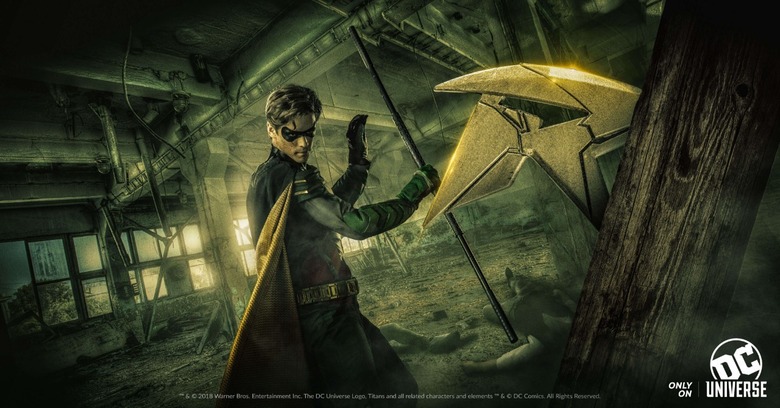 Titans may have some choice words for Batman, but the DC Universe digital subscription service will pay the ultimate homage to the Caped Crusader with its upcoming launch day.
The DC Universe launch day has been set for September 15, 2018 which happens to fall on — you guessed it — Batman Day. Meanwhile, Titans will hold its premiere a month later at New York Comic-Con before debuting on the service.
During the live-streaming launch of DC Universe's new daily news show, DC Daily, host Kevin Smith unveiled details about Warner Bros. TV and DC Entertainment's new streaming service, according to Deadline.
The show, which ran the gamut from a tour of the 2,100-square-foot studio in Burbank designed for the show, to a Q&A with Chief Creative Officer and Publisher of DC Entertainment, Jim Lee, went deep into Smith's own abiding love for DC Comics as well as the inaugural slate of talent and experts that will host the show. Future hosts include John Barrowman, Samm Levine, Harley Quinn Smith, Sam Humphries, Hector Navarro, Clarke Wolfe, Brian Tong, Markeia McCarty, and John Kourounis.
Smith also revealed that fans who pre-order the service before September 12 will be automatically entered for a chance to win the Ultimate Batman Studio Tour Sweepstakes, which includes a WB Studio Tour in Hollywood, a visit to DC headquarters, a ride in the Batmobile, and a prize package.
But most importantly, Smith revealed new details about DC Universe's upcoming slate of TV shows, as well as its community and comics features.
Titans
DC Universe released new character posters for Robin, Beast Boy, Raven, and Starfire in anticipation of the premiere of the live-action comic book series. Titans will make its world premiere at New York Comic-Con on October 3, 2018 before debuting on the streaming service on October 12, 2018. The series' 12-episode first season will release new episodes on a weekly basis and will be available exclusively on the DC Universe app.
Titans, originally developed for TNT, is a gritty, adult take on the teen superhero team, following an older Dick Grayson who happens upon Rachel Roth, a young woman possessed by strange dark powers, and gets drawn into a conspiracy to bring hell to Earth. Along the way, they're joined by Starfire and Beast Boy, forming their own found family.
Upcoming Shows
Young Justice producers Greg Weisman and Brandon Vietti discussed the highly-anticipated third season of the unjustly cancelled teen superhero series, which originally began on Cartoon Network. The third season, titled Young Justice: Outsiders, will premiere on DC Universe in 2019. The first two seasons of Young Justice will be available when DC Universe launches Outsiders.
No more details were shared, but Weiseman and Vietti did reveal a never-before-seen clip of the upcoming season, which can be seen above. It follows Nightwing (Jesse McCartney) and Oracle (Alyson Stoner) infiltrating "a secret metahuman lab run by the mysterious Bedlam." This is a juicy clip that reveals that in the time-jump since season 2, Barbara Gordon, who operated as Batgirl last season, has become Oracle — suggesting that her infamous tragic paralysis by the Joker takes place in this show as well. But it also gives us some delightful Dick Grayson and Barbara interactions, which gives shippers (like me) joy.
Comics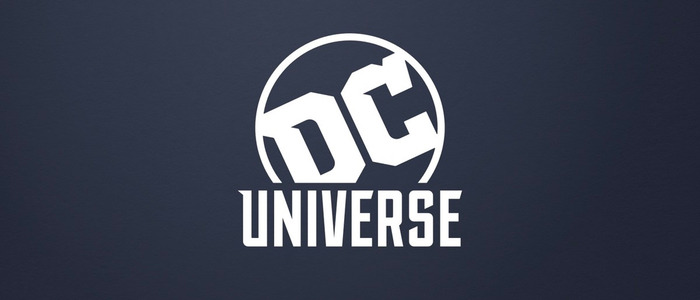 The DC Universe subscription will include issues of classic comics featuring the first appearances of Batman, Superman, and Wonder Woman. Subscribers can also access fan-favorite titles including Batman: Gothic, The Authority series, Green Arrow: Year One, Shazam, The New Teen Titans, Identity Crisis, The Batman Adventures, Jack Kirby's New Gods, and more.
The service will be available on devices such as Roku and Apple TV. If you pre-order an annual membership now, Warner Bros. will give you three additional months free (which equates to 15 months of unlimited access for $74.99 or less than $5 a month).