Rumor: Danny Boyle Left 'Bond 25' After Clashing With Daniel Craig Over Villain Casting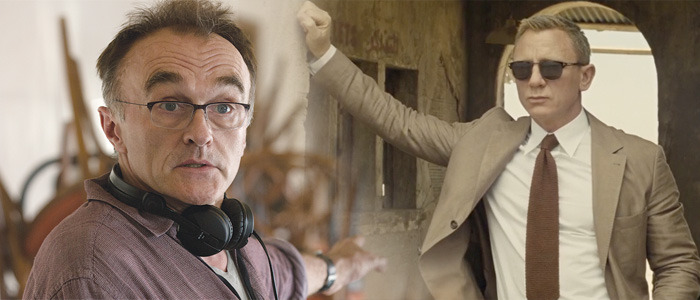 Earlier this week, the next installment of the James Bond franchise was set back when director Danny Boyle suddenly left the production after having "creative differences" with longtime 007 producers Michael G. Wilson and Barbara Broccoli. At the time, those issues weren't detailed specifically, and "creative differences" is usually a vague excuse that we never learn much more about. However, a new rumor might provide some insight as to why Danny Boyle left Bond 25.
The Telegraph reports that Danny Boyle was already in a tough spot with the producers because he wanted to throw out the script for Bond 25 they already had from Bond series veterans Neal Purvis and Robert Wade, creating a delay in production. Boyle reportedly wanted to go with a script with a "modern-day Cold War" storyline featuring a Russian villain, and that didn't sound all that appealing to the producers, but they pushed forward anyway.
But the real issue apparently came when Danny Boyle wanted to cast actor Tomasz Kot as the villain. Funnily enough, the Polish actor stars in a praised romance called Cold War, set in Poland, Berlin, Yugoslavia and Paris during the 1950s. For some reason, Daniel Craig wasn't keen on casting Kot as the villain, and since the actor has to sign off on most casting decisions, it created a conflict between the star and Danny Boyle.
It's important to keep in mind that The Telegraph is a British outlet and that British outlets tend to run rampant with unsubstantiated Bond rumors whenever a new 007 movie is in the works. So this could easily be total bollocks. After all, Boyle going with a Cold War storyline and a Russian villain feels a little on the nose for our current political climate. On top of that, what would Craig's reason be for blocking Kot as the villain of the franchise? Does he not think Kot is a good enough actor or a big enough name for the role? It's all just a little bit sketchy.
Christopher McQuarrie has been floated as a possibility to replace Danny Boyle, but that seems like too much of a lateral move from the Mission: Impossible franchise. What's Gareth Evans up to? The James Bond franchise could use some new life in the action department, and that would be something to see. Plus, The Raid star Iko Uwais would make a hell of a villain.
Anyway, Michael G. Wilson and Barbara Broccoli will need to find a replacement quickly if they want to keep the film on track for the October 25, 2019 release date in the United Kingdom and the November 8, 2019 in the United States. Stay tuned for more soon.