'Dora The Explorer' Movie Picks Up Michael Peña As The Vagabond's Father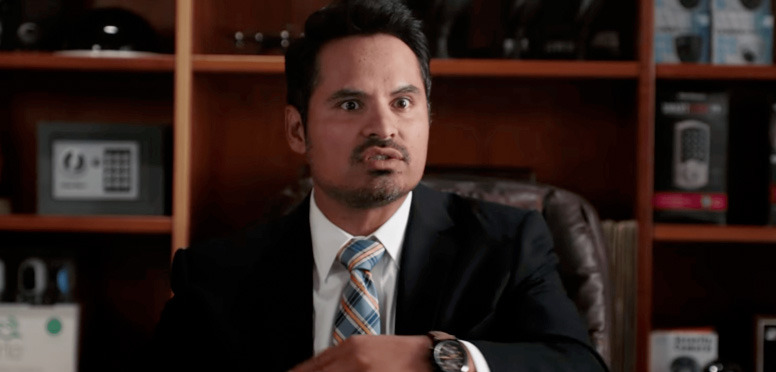 Even though the Dora the Explorer movie feels like some kind of straight-to-television production based on the first look we've seen, the Paramount Pictures and Nickelodeon project has certainly rounded up a decent supporting cast.
Isabela Moner is playing the titular character from the educational animated program that played all over Nickelodeon every morning for years. Recently, Eva Longoria was lined up to play Dora's mother Elena, and now Ant-Man franchise scene stealer Michael Peña has landed the role of her father.
Variety has word on the Dora the Explorer movie cast adding Michael Peña as Dora's father, who was named Cole in the original animated series, which isn't likely to change since his wife has the same character name that she did on the series. Dora's father is known as being a good coach and cook, as well as an exceptional father to Dora and his other kids Isabella and Guillermo.
This version of Dora the Explorer has the character much more grown up than she was on the animated series. In the movie, Dora is a teenager who has moved into the city and must deal with the dangers of high school. But of course, adventure ends up calling Dora and her monkey Boots when her parents end up in some kind of trouble, leaving her and a group of fellow teens to solve the mystery behind a lost Inca civilization in order to save the day. This feels like Spy Kids meets Indiana Jones with some of The Goonies thrown in there for good measure.
The rest of the Dora the Explorer movie cast includes Micke Moreno, Nicholas Coombe, Madeleine Madden, Adriana Barraza, and Jango Fett himself Temuera Morrison. Plus, Overboard remake star Eugenio Derbez has a key role in the movie in addition to executive producing the project along with John G. Scotti and Julia Pistor.
Directing the film will be James Bobin, who has directed family friendly fare such as Alice Through the Looking Glass and The Muppets. In fact, the Dora the Explorer movie also brought in The Muppets co-writer Nick Stoller to work on the script
Michael Peña's career always seems to be growing and evolving. The actor has gone from bit parts in movies like My Fellow Americans and Gone in 60 Seconds to much more prominent roles in movies like End of Watch, Tower Heist, The Martian, Fury and, of course, Marvel's Ant-Man movies. Currently, he can be seen leading the Netflix original Extinction, although the reaction to that sci-fi thriller hasn't been very strong. But Peña is the kind of actor who deserves a meaty lead role to sink his teeth into, and I hope he gets it sooner than later.