'Halloween' Will Open Fantastic Fest With Jamie Lee Curtis In Attendance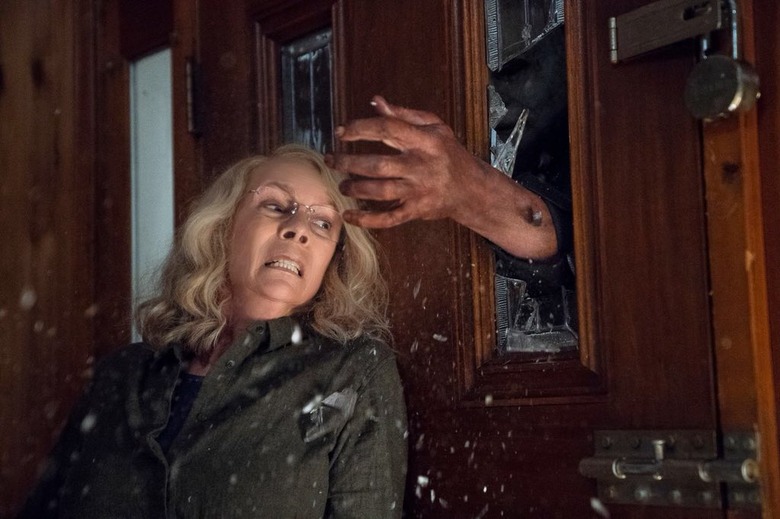 In retrospect, it was inevitable: David Gordon Green's Halloween will be the opening night film at this year's Fantastic Fest. The Austin-based genre film festival has long been a home for horror films of all kinds, and it's hard to imagine a fest where the highly anticipated sequel will receive a warmer welcome.
Of course, it helps that star Jamie Lee Curtis will be in attendance.
Although Halloween will have its world premiere at the Toronto International Film Festival, it will kick off Fantastic Fest in style. And knowing this fest, there will be other surprises in store as well. Of course, the real treat here is the presence of Curtis, who returns to the iconic role of Laurie Strode for a sequel that chooses to ignore every other follow-up to John Carpenter's original masterpiece (including the entry where Laurie, uh, dies). We will be in attendance and will let you know what goes down.
The Halloween news leads the second wave of film announcements for this year's fest, following last month's news that Overlord and Apostle would premiere there. It should come as no surprise that Fantastic Fest regular Jeremy Saulnier will be back with his new thriller Hold the Dark, but as always, it's the lesser-known movies that have my attention. Here's a sample from the press release:
THE BOAT, an insidious tale of man vs sea vessel; GIRLS WITH BALLS, where a female French volleyball team takes on an entire countryside of maniacs; the North American Premiere of Timo Tjahjanto's bonkers MAY THE DEVIL TAKE YOU, where Satanic rites intermingle with family in-fighting to brutal and violent effect; the World Premiere of French serial killer shocker SAVAGE, where a summer holiday obsession becomes a dangerous and deadly game; and the U.S. Premiere of Venice Critics week opener TUMBBAD, where three generations of a family face off against demons in an ever-expanding circle of greed.
Festival favorites Border and Climax will also screen.
Fantastic Fest kicks off next month, so look to /Film for reviews and coverage of the biggest, best, and weirdest movies. You can read the entire second wave line-up below.
Fantastic Fest 2018 Second Wave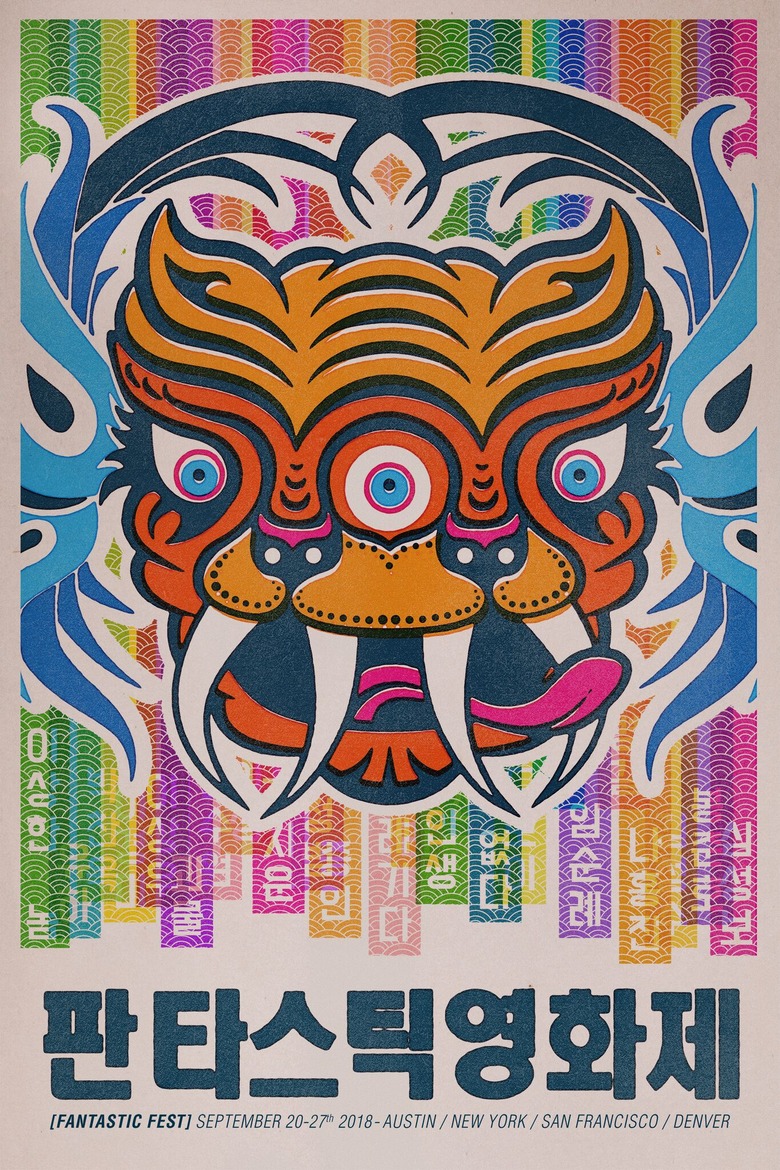 THE ANGEL
Argentina, Spain, 2018
US Premiere, 120 min
Director – Luis Ortega
In 1971 Argentina, Carlitos is a baby-faced youth whose good looks match his confident swagger. Carlitos' passion is stealing; the things he covets, he takes. But when he meets Ramon at his school, he embarks on his true calling: armed robberies and violent crimes.
THE BASTARDS' FIG TREE
Spain, 2017
Texas Premiere, 103 min
Director – Ana Murugarren
In Attendance – Director Ana Murugarren and Producer Joaquin Trincado
In Ana Murugarren's whimsical THE BASTARDS' FIG TREE, a fascist soldier in the Spanish Civil War becomes a fig-tree obsessed hermit after looking into the vengeful eyes of a young boy whose father and brother he had violently executed.
BLOODLINE
USA, 2018
World Premiere, 95 min
Director – Henry Jacobson
In Attendance – Director Henry Jacobson, Actor Seann William Scott, Producer Adam Hendricks, and Writer Avra Fox-Lerne
Evan (Seann William Scott) values family above all else, and anyone who gets between him, his wife, and newborn son learns that the hard way. But when it comes to violent tendencies, it seems the apple doesn't fall far from the tree.
THE BOAT
Malta, United Kingdom, 2018
World Premiere, 89 min
Director – Winston Azzopardi
In Attendance – Director/Co-Writer Winston Azzopardi and Actor/Co-Writer Joe Azzopardi
A lone fisherman on his daily run finds himself lost in a thick fog which proves impossible to navigate. The worst is yet to come when his encounter with a seemingly abandoned sailboat becomes a fight for survival against an enemy unknown.
BORDER
Sweden, Denmark, 2018
Texas Premiere, 108 min
Director – Ali Abbasi
When a border guard with a sixth sense for identifying smugglers encounters the first person she cannot prove is guilty, she is forced to confront terrifying revelations about herself and humankind.
CHAINED FOR LIFE
USA, 2018
Regional Premiere, 91 min
Director – Aaron Schimberg
In Attendance – Director Aaron Schimberg and Producer Vanessa McDonnell
Mabel (Jess Weixler, TEETH) and Rosenthal (Adam Pearson, UNDER THE SKIN) — both hired for their looks — meet on the set of a horror movie in this surreal examination of how those with physical differences are portrayed on film.
CLIMAX
France, 2018
US Premiere, 96 min
Director – Gaspar Noé
Consistent provocateur Gaspar Noé outdoes himself with his latest feature CLIMAX, a trippy horror-musical featuring twenty sensuous dancers partying hard and living their best lives, until a bad batch of sangria plunges them into insanity.
DEADLY GAMES
France, 1990
North American Premiere, 90 min
Director – René Manzor
In Attendance – René Manzor
DEADLY GAMES (3615 CODE PÈRE NOËL) is the terror version of HOME ALONE. A 9-year old kid in his house, tormented by a demented Santa Claus, fights for his survival by setting traps. Christmas will never be the same again.
DOGMAN
Italy, France, 2018
Texas Premiere, 102 min
Director – Matteo Garrone
Marcello is a gentle dog groomer whose tumultuous friendship with violent neighbourhood thug Simone engulfs him in a violent series of events that will leave him forever scarred.
DONNYBROOK
USA, 2018
US Premiere, 101 min
Director – Tim Sutton
In Attendance – Tim Sutton
Frank Grillo and Jamie Bell are just two of the desperate men and women headed for "The Donnybrook" — a no-holds-barred bare-knuckle fight contest with a $100,000 prize — in this midwestern gothic journey into a heartland of darkness.
DRUG STORIES! NARCOTIC NIGHTMARES AND HALLUCINOGENIC HELLRIDES, FEATURING THE TRIP BACK – PRESENTED BY AGFA AND SOMETHING WEIRD
USA, 2018
World Premiere, 80 min
In Attendance – Something Weird Video's Lisa Petrucci
AGFA and Something Weird present a compilation of classroom scare films about boozers, users and losers, all in brand new 2K preservations and featuring the legendary anti-drug diatribe known as THE TRIP BACK.
FERAL
Mexico, 2018
World Premiere, 97 min
Director – Andrés Kaiser
In Attendance – Andrés Kaiser
The mountains of Oaxaca harbor the remains of a ravaged and burnt shelter, once home to a psychoanalyst priest who used it to look after savage children, trying to re-integrate them into society. Through videotape diaries and interviews, the truth of what happened is shockingly revealed.
FP2: BEATS OF RAGE
USA, 2018
World Premiere, 89 min
Director – Jason Trost
In Attendance – Jason Trost
JTRO gave Frazier Park everything he had, but his challenges aren't over. Now he must journey into the destruction of The Waste to rekindle the passion he needs to win the ultimate Beat-Beat Revelation tournament and fulfill his destiny.
GIRLS WITH BALLS
France, Belgium, Luxembourg, Spain, 2018
World Premiere, 77 min
Director – Olivier Afonso
After winning a competition, a women's volleyball team heads home aboard their minibus. Forced to take a shortcut, they end up at a tavern where they upset the local degenerate rednecks... and then the hunt begins.
HALLOWEEN
USA, 2018
US Premiere, 105 min
Director – David Gordon Green
In Attendance – Jamie Lee Curtis and Producers Malek Akkad, Jason Blum and Bill Block
Jamie Lee Curtis returns to her iconic role as Laurie Strode, who comes to her final confrontation with Michael Myers, the masked figure who has haunted her since she narrowly escaped his killing spree on Halloween night four decades ago. 
HOLD THE DARK
USA, 2018
US Premiere, 125 min
Director – Jeremy Saulnier
In- Attendance – Director Jeremy Saulnier and Co-Writer/Actor Macon Blair
A gripping psychological thriller unfolds in the treacherous Alaskan wilderness when a retired wolf expert is summoned to investigate a child's disappearance. 
IN FABRIC
United Kingdom, 2018
US Premiere, 118 min
Director – Peter Strickland
Peter Strickland (THE DUKE OF BURGUNDY; BERBERIAN SOUND STUDIO) returns to Fantastic Fest in full, flourishing style with IN FABRIC, a film that's part surreal thriller, part giallo love letter, part fashion collage, and all hypnotic originality.
THE INNOCENT
Switzerland, Germany, 2018
US Premiere, 113 min
Director – Simon Jaquemet
In this dark and fantastical tale about religion versus science and good versus evil, a woman's faith is being tested as her ex-lover reappears in her life after twenty years in jail.
KNIFE + HEART
France, 2018
North American Premiere, 102 min
Director – Yann Gonzalez
In Attendance – Director Yann Gonzalez
In Yann Gonzalez's second feature, a masked serial killer stalks a producer and her film company in this love letter to European giallo, American grindhouse cinema, and '70s gay porn.
MAY THE DEVIL TAKE YOU
Indonesia, 2018
North American Premiere, 110 min
Director – Timo Tjahjanto
At her father's deathbed, Alfie learns that she and her family must give the Devil his due when he comes to collect on the pact made years before in this electrifying horror film from Indonesian master storyteller Timo Tjahjanto.
SAVAGE
France, 2018
World Premiere, 83 min
Director – Vincent Mariette
In Attendance – Director Mincent Mariette
Summer is in full swing and men are going missing. People are talking about a leopard on the loose in the area. A mysterious horror writer is in the bungalow next door. And Laura's most disturbing summer has only just begun.
THE STANDOFF AT SPARROW CREEK
USA, 2018
US Premiere, 88 min
Director – Henry Dunham
Over the course of one grueling night, a militia tears itself apart as it searches for the perpetrator of a mass shooting among its own.
STARFISH
United Kingdom, USA, 2018
World Premiere, 99 min
Director – A.T. White
A girl. A mixtape. And Armageddon. A uniquely honest portrayal of loss as a young woman struggles with the death of her best friend while dealing with the horrific Lovecraftian end of the world, driven by a beautiful indie music soundtrack.
SUDDEN FURY
Canada, 1975
World Premiere of New Restoration, 91 min
Director – Brian Damude
When a well-intentioned bystander rushes to the scene of a violent car wreck, he finds himself embroiled in a hot mess of desperate homicide in this wickedly taut and unpredictable thriller, recently rescued from Canadian obscurity and restored by exploitation video label Vinegar Syndrome.
TUMBBAD
India, 2018
US Premiere, 108 min
Directors – Rahi Anil Barve & Adesh Prasad
In Attendance – Co-Director/Writer Adesh Prasad
In the rural village of Tumbbad, a decaying castle hides an immeasurable ancestral fortune guarded by something ancient, sinister, and monstrous. Vinayak thinks he can control it, but how long will it be until his own greed destroys everything he's built?