Trent Reznor And Atticus Ross To Score Jonah Hill's 'Mid90s'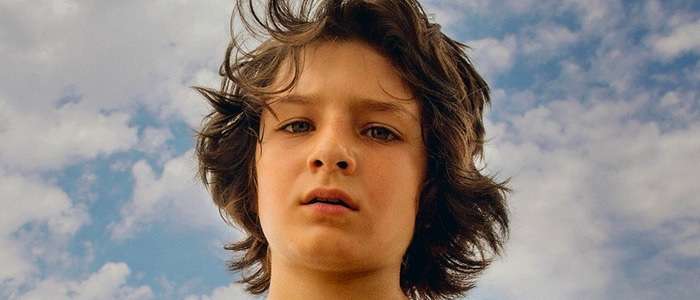 Trent Reznor and Atticus Ross, who have provided incredible soundtracks for The Social Network, The Girl with the Dragon Tattoo, and more, will team once again. The duo are scoring Jonah Hill's directorial debut Mid90s, due to be released in October by A24.Film Music Reporter has the news that Reznor and Ross will bring their unique, often creepy sound to Jonah Hill's Mid90s. In's Hill's directorial debut, a 13-year-old in 1990s Los Angeles "spends his summer navigating between a troubled home life and a group of new friends that he meets at a skate shop." This marks Reznor and Ross' eighth soundtrack collaboration together. The duo have previously scored The Social Network (for which they won an Oscar), The Girl with the Dragon Tattoo, Gone Girl, Visions of Harmony, Before the Flood, Patriots Day, The Black Ghiandola and the Ken Burns' documentary The Vietnam War.
Reznor and Ross – The Social Network
Reznor and Ross – The Girl with the Dragon Tatoo
Reznor and Ross – Gone Girl
Reznor and Ross – Patriots Day
"If it's a Nine Inch Nails record or a remix or How to Destroy Angels or film, really the first step Atticus and I do is spend some time thinking about what limitations we want to place on ourselves," Reznor said, regarding his approach to music. "So the films, the first step is similar. We'll become familiar with the source material and then, very importantly, sit and talk with David and get an idea of what he's visualizing, what he's imagining the role of music is going to be in the film. How much space does it take up? What's the feeling? Is it cold? Is it dark? Is it bright? Is it bombastic? And then make some decisions about what instruments to use based on that idea.
Reznor and Ross are also scoring Trey Edward Shults' Waves, so they're keeping busy. The duo also work together on music for Reznor's band, Nine Inch Nails. The team's soundtrack output so far has been considerably dark and gloomy, often relying on ambient sounds and eerie, droning tones. One can't help but wonder if they'll be bringing a similar musical aesthetic to Mid90s, or if the film will call for a lighter touch. The Mid90s trailer hints at some darkness, but not nearly as much as something like Gone Girl or Dragon Tattoo. No matter how the film itself turns out, I can't wait to hear Reznor and Ross' score.
Mid90s opens on October 19, 2018.