'Singles' Day' Romantic Comedy Set In China Hopes To Ride The Coattails Of 'Crazy Rich Asians'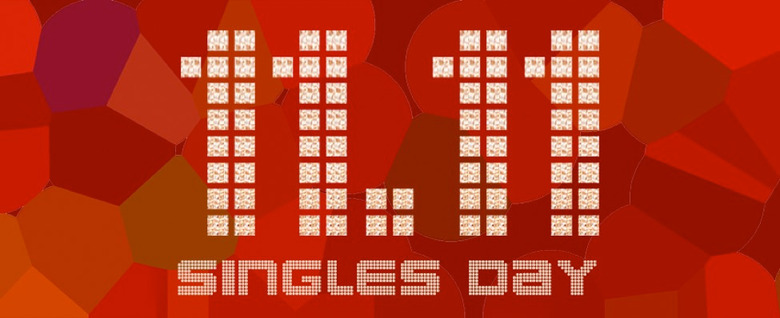 Valentine's Day and New Year's Eve delivered cheesy romance and melodrama with an all-star cast bringing intersecting stories to life. Now, another ensemble romantic comedy is in the works from Warner Bros. Pictures and New Line Cinema to bring that formula back, but in a way that aims to replicate the success of the recent box office hit Crazy Rich Asians.
Warner Bros. and New Line Cinema have picked up a spec script called Singles' Day from writer Lillian Yu, which will emulate the ensemble romantic comedy style of Valentine's Day and New Year's Eve, but set the action in China during the titular holiday, when the young people of the nation take pride in being single.
Singles' Day, or Guanggun Jie as it's known in China, is celebrated on November 11 because of the abundance of the number one in the date. The holiday is believed to have grown out of a small custom at Nanjing University, but the true story of the origin is up for debate. While the day is meant for people to celebrate being single, it has also become another holiday for couples to celebrate relationships. This was especially true in 2011 when the date of the holiday was 11/11/11, resulting in 4,000 couples getting married in Beijing on that day.
The Hollywood Reporter notes that Singles' Day will be a romantic comedy with multiple storylines and a large cast, and Warner Bros. is undoubtedly keen to replicate the kind of success they found last weekend with Crazy Rich Asians. As the demand for representation on the big screen grows among audiences, hopefully more movies showcasing diversity like this will continue to be prominent on studios' slates.Singles' Day will be produced by Chris Bender, who has been behind New Line's comedies like Just Friends, We're the Millers and Horrible Bosses 2, and his Good Fear Films partner, Jake Weiner. As for the script's writer, Yu is a China native who wrote for the series Powerless and the upcoming Cinemax series Warrior. She's also a Harvard graduate, so maybe this script will be a little sharper than hokey romantic comedies like Valentine's Day and New Year's Eve.
As for the cast, this sounds like an opportunity to assemble a who's who of Hollywood's finest Asian actors. Personally, I'm hoping they end up giving a role to Lana Condor, who just proved how charming she is in the delightful romance To All the Boys I've Loved Before on Netflix, which you should check out immediately.