Daily Podcast: How To Attend Film Festivals, Computer Screen Movies, Jason Bourne, Catwoman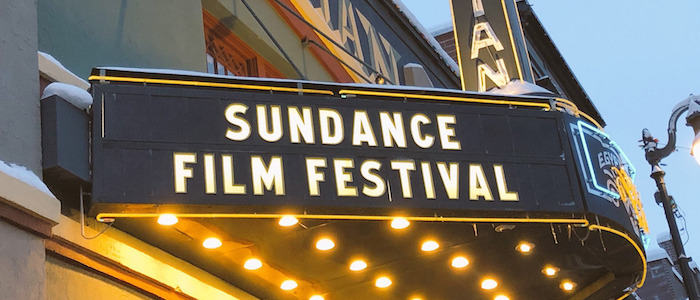 On the August 17, 2018 episode of /Film Daily, /Film editor-in-chief Peter Sciretta is joined by managing editor Jacob Hall, and writer Chris Evangelista to talk about the latest film and TV news, including an unmade Catwoman movie, a Jason Bourne tv series and are computer screen movies the future of cinema? And in The Mailbag, we'll answer a question about what you should know if you want to attend a film festival.You can subscribe to /Film Daily on iTunes, Google Play, Overcast, Spotify and all the popular podcast apps (here is the RSS URL if you need it).
Opening Banter: Peter was gone at a Magic convention for a week and then got very sick, but is back.In The News:
Chris – Here's What a 'Catwoman' Solo Movie Starring Michelle Pfeiffer Could Have Been About
Chris -
Timur Bekmambetov Developing 14 Computer Screen Movies, Is The Format the Future of Cinema or Is He Nuts?
In The Mailbag: Shaun K writes in:
"Hello Peter and the gang,  

I have a question about film festivals. My wife and I love going to the movies together.

I'd list our bonafides but you don't care about that stuff and it'd just be a thinly veiled list designed to culminate in the fact that we had an awesome wedding in an art house theater. Oh darn, look at that, it slipped in there.  Anyway,

every year we try to take a vacation, last year it was Disney, this year was Ireland but I've had an idea to try to go to one of the bigger cooler film festivals. The problem with that though is that I really know nothing about them. I see a lot of headlines and early reviews coming out of things like Sundance and TIFF and South By but I really have no clue on how one goes about getting tickets to such a thing or if you have to be a working media member or anything. So I'm looking for your opinions on the best festivals that we could go to as just fans of films. We aren't looking to necessarily see

the next Un Chien Andalou so

nothing too crazy artsy.

  Now one small caveat to this is that my wife is a teacher so our only real window to go to one of these festivals is in the summer.

Also, we live in Philly

so if there's anything that doesn't require a cross-country flight that'd be great too. Any and all suggestions are greatly appreciated.   I love the podcast and the website, thanks so much for the hours of entertainment and information."
All the other stuff you need to know:
You can find more about all the stories we mentioned on today's show at slashfilm.com, and linked inside the show notes./Film Daily is published every weekday, bringing you the most exciting news from the world of movies and television as well as deeper dives into the great features from slashfilm.com.You can subscribe to /Film Daily on iTunes, Google Play, Overcast, Spotify and all the popular podcast apps (RSS).Please feel free to send your feedback, questions, comments and concerns to us at peter@slashfilm.com. Please leave your name and general geographic location in case we mention the e-mail on the air.Please rate and review the podcast on iTunes, tell your friends and spread the word!Thanks to Sam Hume for our logo.