'Jason Bourne' Spin-Off Series 'Treadstone' Coming To USA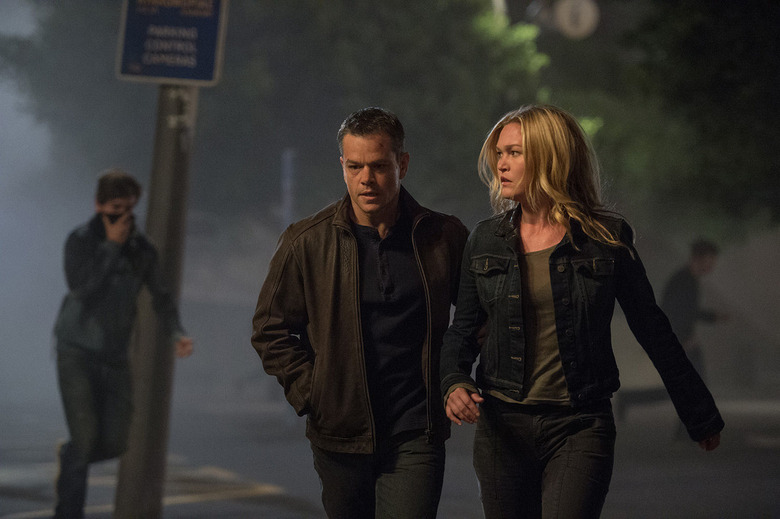 No matter how many times you stab it, punch it, or drown it, the Jason Bourne franchise will stay alive. USA Network has put in a series order for the drama Treadstone, a spin-off series following the fictional CIA black ops program that created Matt Damon's titular super spy.
First announced back in April, Treadstone has now been ordered straight to series — without a pilot even being made, according to Variety.
Heroes creator Tim Kring is developing the spin-off series which "explores the origin story and present-day actions of a CIA black ops program known as Treadstone — a covert operation that uses behavior modification protocol to turn its agents into nearly unstoppable superhuman assassins. The series follows sleeper agents across the globe as they're mysteriously 'awakened' to resume their deadly missions."
Treadstone has typically been the Big Bad for much of the Bourne movies: 2002's The Bourne Identity, 2004's The Bourne Supremacy, 2007's The Bourne Ultimatum, 2012's The Bourne Legacy starring Jeremy Renner as a rogue sleeper agent, and 2016's Jason Bourne, which saw Damon return to the title role. Making the covert ops program the center piece of a spin-off series is a bold move, especially when Treadstone seems to operate strictly in moral grays. But since the series purportedly focuses on the countless sleeper agents who "awaken" across the globe, it's possible we'll follow a slightly more sympathetic protagonist than the morally dubious government agency.
Treadstone is another step toward gritty television content for USA, which has pivoted from the frothy fare of Suits to critically acclaimed prestige shows like Mr. Robot and The Sinner. Chris McCumber, president of entertainment networks for NBCUniversal Cable Entertainment, said of Treadstone:
"As the #1 cable entertainment network for the past 12 years, USA Network is delivering a dynamic lineup of big, bold programming – and what could be bigger and bolder than the Treadstone mythology?"
The popular Bourne franchise is based off the series of novels by Robert Ludlum, who first published the spy thriller The Bourne Identity in 1980. Doug Liman's Bourne Identity film launched Damon into superstardom and helped shape a new era for brutal, post-9/11 action films (sadly, one that would also be defined by the shaky cam).
There are no details on whether Damon's Jason Bourne would make an appearance in Treadstone, though I sincerely doubt it since he didn't even make a cameo in the Renner-led Bourne Ultimatum — and it had his name in the title! Treadstone has a vague enough title that it could be about anything, and Jason Bourne doesn't need to show his mug to get people to watch it. Probably.
Treadstone is set to go into production in 2019.