Many Older Movies Aren't Available Online, But Screenwriter John August Wants To Change That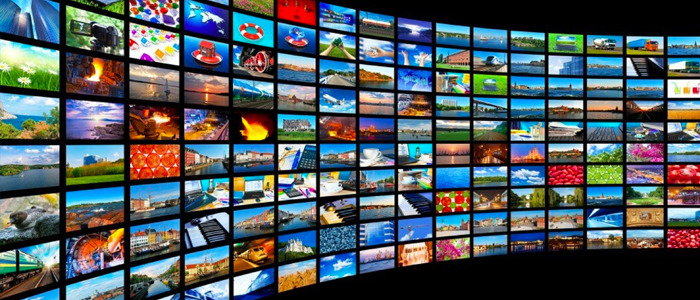 If you've ever scrolled through multiple streaming services looking for an old favorite movie and came up empty, screenwriter John August (Big Fish, Go) feels your pain. August, one of the co-hosts of the popular Scriptnotes podcast, recently tried to track down 1984's The Flamingo Kid only to find that it's joined the sad membership of older movies not available online to rent or purchase on iTunes, Amazon, Netflix, Hulu, or any other service in the United States.
This is not a new observation – ever since the dawn of streaming services, hundreds of movies have been left by the wayside. But August took his frustrations and is attempting to channel them into a campaign to get some of these older films released digitally, and you can find out how to help below.
Cocoon. Willow. True Lies. Apocalypto. The list is long for titles that are not available on digital platforms, but August wants to do something to change that. In a recent blog entry on his personal website, the screenwriter began crowdsourcing a document called "Missing Movies" which lists over 390 entries from 1980 until today that aren't available for rental, purchase, or streaming. (He acknowledges that since the document is crowdsourced, there are going to be some inaccuracies.) But August asked a reader to take things one step further:
While a crowdsourced list can single out individual titles, I put out the call for a more systematic approach. Stephen Follows took up the challenge, which resulted in a blog post that tracks the availability of the 200 top-grossing movies for each year going back to 1999.
He finds that overall availability was pretty good:
"Across all 4,000 movies, just under half are available to stream via subscription, 92% can be rented digitally and 95% can be bought digitally. The availability is slightly better for the highest grossing 50 movies, as opposed to the top 50 as judged by audiences and film critics."
For this cohort of 4,000 titles, just 120 movies can't be streamed, rented or purchased digitally.
So what can be done about this? Well, August says he's having conversations with fellow members of the Academy to try to convince them that this falls under the category of film preservation – a cause close to the Academy's heart. But he also gives us a way to help, too:
A more immediate way of getting some action would be to talk to some of the directors with films on the list and encourage them to get their movies released digitally. Ron Howard and James Cameron are obvious candidates.
August draws an important line in the sand here: as an audience, we don't have the right to access any of these movies whenever we want, but we can still have the desire:
You can argue that we're spoiled in the internet age. We expect everything to be available on demand at all times.
Well, yeah.
I don't think we need to apologize for that. If I can watch Taken, why not Ransom? I don't think we have a "right" to see any movie at any time, but in 2018 we have a reasonable expectation that mainstream movies are a few clicks away.
August also points out that it makes financial sense to digitize as many older movies as possible. If a distributor doesn't have to pay to manufacture disks and buy packaging materials, but instead just sells a digital copy to people online, the cost of converting those films to digital will be negligible compared to how much they'll make selling or renting it to fans. Otherwise, people are just going to turn to piracy, which won't make the filmmakers any additional income through residuals. It's a win-win for everybody.
So if you're one of those fans who's been dying to see True Lies get a Blu-ray release, maybe reach out James Cameron on Twitter. It might seem like a long shot, but if a studio sees there's enough interest, that may be the push they need to make it happen.