Theme Park Bits: Wreck-It Ralph Ride Rumored For Disney World, Disneyland Calls Off Plan For New Luxury Hotel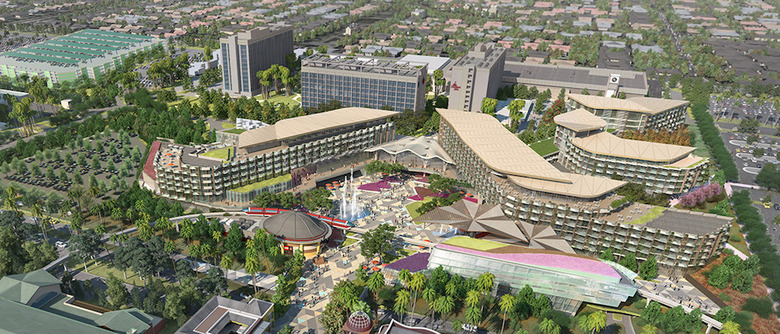 In this edition of Theme Park Bits:
Could Wreck-It Ralph be looking to wreck Stitch's Great Escape at Walt Disney World?
Construction on the Magic Kingdom's Tron coaster is beginning to affect other nearby rides.
Find out which classic Disney attraction is getting its own Funko Pop! Rides figure.
Guests of Disneyland Resort, don't count your luxury hotels before they've hatched.
Pack your bags for Canada next year to ride the roller coaster to end all dive roller coasters.
And more!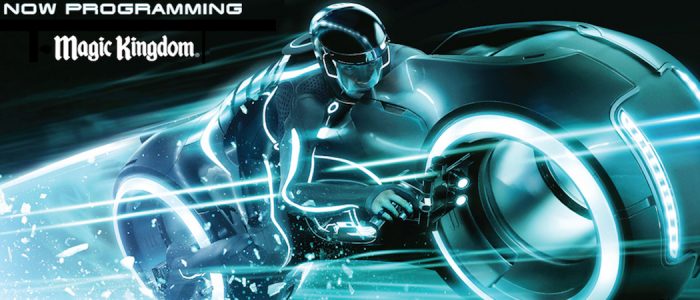 Rumor has it that a Wreck-It Ralph attraction is under development at the Magic Kingdom to replace the unpopular yet tenacious Stitch's Great Escape in Tomorrowland. As construction work revs up on the park's new Tron-themed, coaster-style attraction — which is being built next to Space Mountain in Tomorrowland — the Magic Kingdom has also unveiled a neat new Tron billboard while announcing some modifications to the Walt Disney World Railroad and Tomorrowland Speedway.
To better help count guests, Star Tours emblems were added in each pre-show area before boarding a Starspeeder pic.twitter.com/NiYQfQ89Fm

— WDW News Today (@WDWNT) August 13, 2018
The last thing Star Tours needs is double-booked Starspeeders. Fortunately, as you can see from the tweet above, it just got easier for Cast Members to do a headcount on guests waiting in line for the attraction at Disney's Hollywood Studios.
Sebastian's Bistro has been confirmed as the new name of the restaurant formerly known as Shutters at Disney's Caribbean Beach Resort.
Scott Watson's name is on many patents for Disney theme park attractions, including the "dynamic ride vehicle" we know and love as Indiana Jones Adventure https://t.co/241TE3QIBp

What a tragic accident and loss. Thoughts & condolences to his wife & kids. https://t.co/CrXGlkKRxr

— Matthew Gottula 🏳️‍🌈 (@DLthings) August 14, 2018
Some sad news this week as Scott Watson, the chief technology officer for Walt Disney Imagineering, has died in a small plane crash.
Splash Mountain is now getting its own Funko Pop! Rides figure. The figure depicts Br'er Rabbit and Br'er Bear on one of the ride's log flumes. A limited supply will be available in select locations at both Disney World and Disneyland Resort.
Coming Soon: Exclusive Disney Theme Park's Splash Mountain Pop! Rides!https://t.co/OYX3DCMu6g pic.twitter.com/CaRQZszxzS

— Funko (@OriginalFunko) August 13, 2018
Just in time for the start of Halloween festivities next month, the Haunted Mansion is getting a slew of new merchandise at Disney World, including some exclusives for Annual Passholders like a limited-release plush set featuring the Hatbox Ghost.
No sooner did we see some fresh concept art and plans for Disneyland Resort's proposed new luxury hotel than the news broke this week that the plans have been halted due to a battle over tax breaks with the city of Anaheim. We'll keep you posted on the continually unfolding, on-again, off-again saga of this hotel as more news develops.
FIRST 👀: Take an exclusive tour of #AventuraHotel. pic.twitter.com/OGJ61RSFYa

— Universal Orlando Resort (@UniversalORL) August 14, 2018
On August 16, Universal's Aventura Hotel celebrated its grand opening at Universal Orlando Resort. You can take a video tour of the new hotel above and the Universal Orlando blog also has a breakdown of the hotel's perks, such as its views of Volcano Bay, Islands of Adventure, and Universal Studios Florida. This might be a good place to stay if you're headed to Halloween Horror Nights for its Halloween 4 mazes.
August 16 was also National Roller Coaster Day in the U.S. and if you weren't already thinking of moving to Canada, now you might have some extra incentive. In 2019, a theme park called Wonderland outside Toronto is set to debut the Yukon Striker, "the longest, fastest and tallest dive roller coaster in the world."
Artist Eric Tan celebrated National Roller Coaster Day by taking to Tumblr to reveal his official ride poster for The Incredicoaster at Disney California Adventure.
Finally, as of this week, it's been a year since my personal favorite Disney ride, The Great Movie Ride, closed forever. Life goes on, however, and the Chinese Theater now has construction walls up around it at Disney's Hollywood Studios. This time next year, guests might already be experiencing the new attraction Mickey & Minnie's Runaway Railway, which is slated to open in the Chinese Theater sometime in 2019.