Watch: 'Avengers: Infinity War' Special Feature Clips, Including A Gag Reel, Featurettes, And More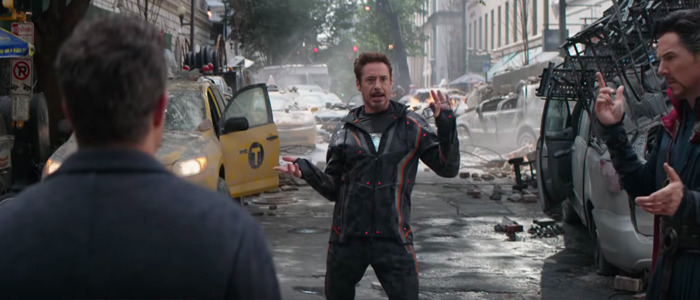 Avengers: Infinity War is now available on Blu-ray and DVD, and to mark the occasion, Marvel Studios has released some clips from the superhero sequel's special features. Take a look at a new section of the gag reel (it's different than the one we wrote about a few days ago), as well as portions of featurettes dedicated to Wakanda, the battle on Titan, Thanos, and more.
Avengers Infinity War Special Feature Clips
The clip about Thanos frankly doesn't tell us anything we don't already know. But thankfully, there's another one that actually does give some cool behind-the-scenes footage:
I just had a chance to visit one of the visual effects houses that was responsible for creating Thanos, and I put together a video of my own that includes a bunch of other footage we haven't seen before – including a piece of early test footage that convinced Marvel Studios to give Thanos a bigger part in the movie. Check that out right here.
This one's a marked improvement over the first clip, because directors Anthony and Joe Russo are actually providing commentary that enhance the experience instead of just trying to sell us on a movie we've already seen.
This "Titan Fight" featurette has a particularly fun aspect to it: we get to see some of the pre-visualization footage that the actors were shown during filming.
The "Wakanda Forever" clip shows how collaborative the set was, and how the filmmakers are willing to take input from the actors who know their characters better than anyone.
And finally, let's wrap things up with part 2 of the movie's gag reel, which has a goat interrupting a speech from Black Panther (Chadwick Boseman), Paul Bettany and Chris Evans cracking up during what's supposed to be a very serious moment in the film, and, of course, a good amount of dancing footage. Dancing footage is the bread and butter of gag reels like these – it happens so often on the set that these special feature editors can cut together an entire montage.
Avengers: Infinity War is available now on Digital HD, Blu-ray, and DVD.