'Star Trek: Discovery' Has Found Its Spock In Actor Ethan Peck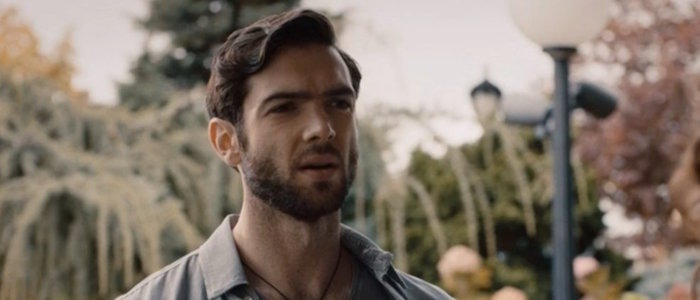 Star Trek: Discovery has found its Spock and his name is Ethan Peck. The actor, whose credits include television shows like Madam Secretary, I Ship It, Gossip Girl, and the small screen version of 10 Things I Hate About You, will strap on those iconic ears and venture where Leonard Nimoy and Zachary Quinto have gone before in season 2 of the CBS All Access series.Variety has the news of Peck's casting, along with this statement from executive producer Alex Kurtzman:
"Through 52 years of television and film, a parallel universe and a mirror universe, Mr. Spock remains the only member of the original bridge crew to span every era of Star Trek. The great Leonard Nimoy, then the brilliant Zachary Quinto, brought incomparable humanity to a character forever torn between logic and emotion. We searched for months for an actor who would, like them, bring his own interpretation to the role. An actor who would, like them, effortlessly embody Spock's greatest qualities, beyond obvious logic: empathy, intuition, compassion, confusion, and yearning. Ethan Peck walked into the room inhabiting all of these qualities, aware of his daunting responsibility to Leonard, Zack, and the fans, and ready to confront the challenge in the service of protecting and expanding on Spock's legacy. In that spirit, we're thrilled to welcome him to the family."
Spock is, of course, the most famous and popular Star Trek character of all time. Beyond that, he belongs on any short list of the most recognizable and beloved fictional characters of all time. The late, great Leonard Nimoy did the impossible with the character in the original Star Trek series – he took an alien science officer whose race has rejected emotions and made him somehow warm, funny, and lovable. Spock was never just Nimoy's deadpan stare. He was every thought lurking beneath that unmoving face.
But as Zachary Quinto proved with his wonderful work in the recent reboot movies, Spock is bigger than Nimoy and other actors can carry this torch. Ethan Peck is a fine actor, but he faces a series of challenges here. He must escape the shadow of the other actors who have played Spock and he must realize that it's very easy to play Spock (and other Vulcan characters) as a raging a**hole. Finding the layers in a character who refuses to express his feelings in any way is tricky, and I'm eager to see how he tackles it.
Thanks to the Nimoy family for your open arms, warm welcome, smiling curiosity and support, for making me feel worthy, as I embrace and take into my heart the iconic half alien we know as Mr. Spock. It is an incomparable honor. 🖖🏼 #StarTrekDiscovery #LLAP pic.twitter.com/jEXG1T253Z

— Ethan Peck (@ethangpeck) August 14, 2018
(As a sidenote, movie trivia aficionados should note that Ethan Peck is the grandson of Hollywood legend Gregory Peck.)
Set in the years before the original Star Trek series, Star Trek: Discovery made frequent reference to Spock in its first season. After all, series lead Michael Burnham (Sonequa Martin-Green) was revealed to be the the famous Vulan's foster brother – she shared a childhood with him and they were both raised by Sarek (James Frain). However, Spock will play a much larger role in season 2. It was first confirmed at Comic-Con that Spock would be in the new season and the first trailer made it clear that he will be a huge part of the overall narrative. In fact, Micheal will have to lead a literal search for her foster brother in order to decipher an alien signal that may be a threat to the entire galaxy.
Star Trek: Discovery season 2 will premiere on CBS All Access early next year. It't not clear how many episodes Peck's Spock will feature in.