Horror Icon Barbara Crampton Joins 'Channel Zero' Season 4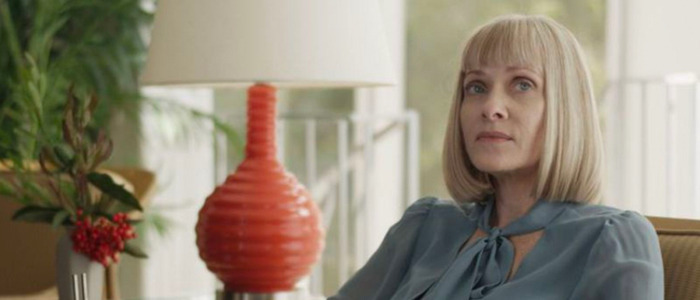 Horror icon Barbara Crampton (don't call her a scream queen) has joined the cast of Channel Zero season 4. The new season, subtitled The Dream Door, focuses on a married couple who find a mysterious door in their basement. Needless to say, creepy stuff happens.
We say this every time we write up a Channel Zero related story, but here we go again: Channel Zero is the best horror show on TV, and if you're not watching it, you need to rectify that immediately. Season 4, titled Channel Zero: The Dream Door, will hit Syfy in October, and bring with it a brand new tale of terror. Each season of the anthology show draws inspiration from Creepypasta – online urban legends, the likes of which gave birth to the popular character Slender Man.
Per Bloody Disgusting, Crampton plays a character named Vanessa Moss, who has a close relationship with one of the main characters. As previously reported, The Dream Door takes inspiration from from the Creepypasta story The Hidden Door. In the original story, a married couple finds a hidden door in the basement of their Victorian home. Once they open the door, they find a staircase leading to a secret, and physically impossible, room.
Crampton joins a cast that includes Brandon Scott, Maria Sten, Steven Robertson and Steven Webber. Scott, who actually appeared in season 3 as a different character, plays Tom, described as "a capable and thoughtful man who is deeply in love with his wife. But he's troubled when secrets from their past threaten the marriage."
Sten is Tom's wife Jillian, "a landscape designer who has just married her childhood best friend. They've just moved into the house where he grew up – a house they hope to transform, through their combined skills, into their dream home."
Robertson plays Ian, "Tom and Jillian's next door neighbor, an open-minded psychology grad student who becomes involved in Tom and Jillian's bizarre experience with the mysterious door in their basement."
And Weber is Abel Carnacki, "Jillian's therapist. He has been listening to Jillian long enough to know about her trust issues and where they stem from. His quiet, controlled, almost hard to read tone is sometimes infuriating for Jillian, especially when she tries to talk to him about what — or who — was behind the door in their basement."
Crampton is horror movie royalty, and having her involved with Channel Zero is very exciting. The actress broke into horror with 1985's Re-Animator, and has remained within the genre ever since. She's also constantly working – it seems as if every other month, a new indie horror film is announced featuring Crampton. She recently appeared in Dead Night, and will next be seen in Puppet Master: The Littlest Reich.
Channel Zero was created by Nick Antosca, and each season features a different director at the helm. The Dream Door will be directed by Evan Katz, who directed Small Crimes and Cheap Thrills. Once again: if you're not watching this show, and you're a fan of horror, I urge you to check it out. The first season  – Channel Zero: Candle Cove – is now streaming on Shudder.Channel Zero: The Hidden Door arrives October 26, 2018.
Thank you Nick! ❤️❤️ So grateful to be part of an amazing show in a really fun part!!! 🤡🔪🤡 https://t.co/i8LFkVhPu5

— Barbara Crampton (@barbaracrampton) August 13, 2018