'Mulan' First Look: Production Has Begun On Disney's Live-Action Remake [Updated]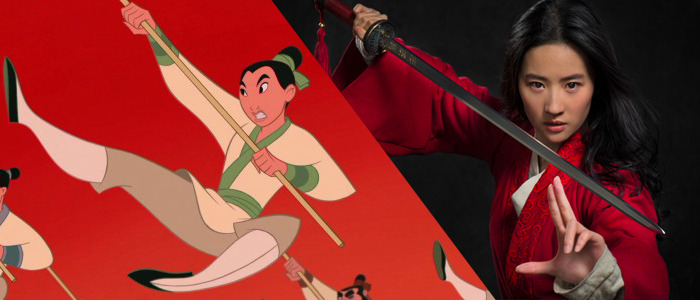 Update: Director Niki Caro has revealed a stunning shot from the set of the film and you can check it out below.
Disney is getting down to business with a live-action remake of Mulan, the 1998 animated film about the folktale of the female Chinese warrior who goes undercover in the Imperial Army by posing as a man and fights against invading forces. To mark the start of production, the studio has unveiled a Mulan first look photo of actress Liu Yifei in the title role, which you can see below.
But there's some unfortunate news as well. Disney's press release seems to confirm what many diehard fans of the animated original have long feared: it appears that this version will not be a musical.
Mulan First Look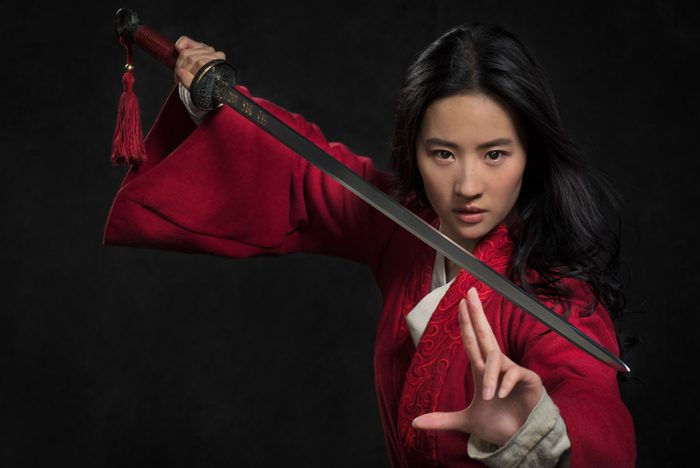 Chinese actress Liu Yifei shared the screen with martial arts masters Jackie Chan and Jet Li in 2008's The Forbidden Kingdom, and now, ten years later, she's headlining her own film as Hua Mulan. This movie will reunite her with Li, who's playing the emperor of China – the person who makes the decision that one male from each Chinese family must serve in the Imperial Army.
Here's the movie's official synopsis:
Mulan is the epic adventure of a fearless young woman who masquerades as a man in order to fight Northern Invaders attacking China. The eldest daughter of an honored warrior, Hua Mulan is spirited, determined and quick on her feet. When the Emperor issues a decree that one man per family must serve in the Imperial Army, she steps in to take the place of her ailing father as Hua Jun, becoming one of China's greatest warriors ever.
Filming will take place in New Zealand and China under the direction of Niki Caro (Whale Rider). But here's where the sad news comes in: the press release mentions nothing about songs or songwriters. In March of 2017, word spread that the new film might not contain any songs, but Caro quickly corrected those rumors by saying she was still too far into pre-production to know for certain. That left the door open and allowed fans of songs like "I'll Make a Man Out of You" to breathe a sigh of relief, but it seems likely that if this movie was going to be a musical, the names of the songwriters would have been included in this announcement. Bummer.
In addition to Yifei and Li, the movie will star Donnie Yen (Ip Man, Rogue One: A Star Wars Story) Jason Scott Lee (Crouching Tiger, Hidden Dragon: Sword of Destiny) Yoson An (The Meg) Utkarsh Ambudkar (Pitch Perfect) Ron Yuan (Marco Polo) Tzi Ma (Arrival) Rosalind Chao (Star Trek: Deep Space Nine); Cheng Pei-Pei (Crouching Tiger, Hidden Dragon); Nelson Lee; Chum Ehelepola, and Gong Li (Memoirs of a Geisha).
Mulan hits theaters on March 27, 2020. In the meantime, we'll see the animated Mulan on the big screen once again in Ralph Breaks the Internet later this year.Update: Caro has revealed a behind-the-scenes image from the film on her Instagram. This may be the most beautiful shot of a green screen we have ever seen.