Cool Stuff: Pop Culture Luggage Tags Take You To 'Jurassic Park' And Other Locales At Gallery 1988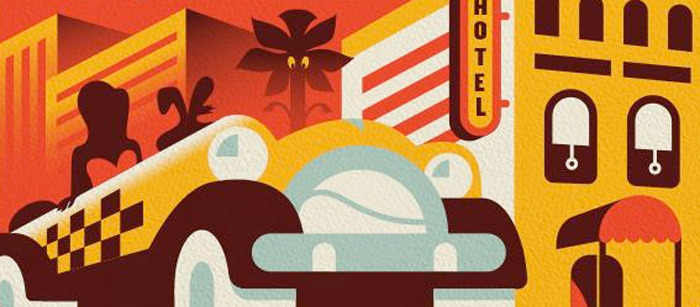 Summer might be coming to an end, but that doesn't mean your opportunity for traveling to interesting locales has to stop with the season. In fact, Gallery 1988 wants to send you to some of the most famous locations from pop culture with Clark Orr's new Baggage art show, creating stylized luggage tags paying tribute to the likes of Jurassic Park, Friday the 13th, The Rocketeer, Beetlejuice, Ghostbusters, Psycho, Who Framed Roger Rabbit, The Shining and more.
Gallery 1988 Baggage Art Show
These are just some of the pop culture luggage tags you'll find in the new Gallery 1988 Baggage art exhibition currently on display in Los Angeles. Others we haven't included reference Willy Wonka and the Chocolate Factory, Twin Peaks, The Goonies, The Twilight Zone and more. You can check them all out over at Gallery 1988's page for the entire art show.
What's cool is that you can pick these pop culture luggage tags up in three different ways. You can get the above prints in the form of a sticker for $5, which would look good on your laptop or guitar or whatever you're throwing stickers on nowadays. There are also standard prints sized 9x12 inches and limited to an edition of 50. Or you can spend $90 and get it framed from Gallery 1988.
Part of me wishes there were more included in this art show, especially when it comes to TV shows. Surely Parks and Recreation and The Office could have some luggage tags for Pawnee, IN and Scranton, PA. But maybe Clark Orr will do those for another show.