Mamoru Hosoda's 'Mirai' Will Get A U.S. Release This November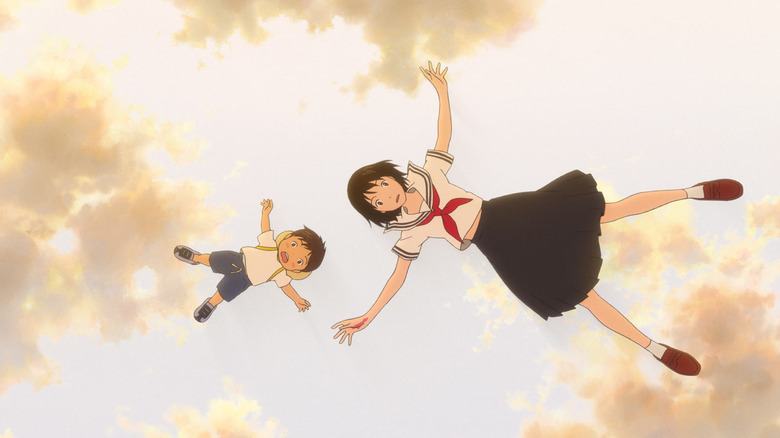 While the world has been scrambling to name any promising anime director as the next Hayao Miyazaki (while the man himself diligently ignores all the hoopla with another un-retirement), Mamoru Hosoda has quietly proved to be a visionary filmmaker in his own right. With a career spanning wildly inventive films like The Girl Who Leapt Through Time and Summer Wars, Hosoda has not delivered a bad film yet. And now U.S. audiences can soon experience his latest film, Mirai, in theaters this fall.
Apart from Studio Ghibli films, the anime industry is still seen as second-tier in the U.S. — hence the year-late stateside release of one of the best films last year, Your Name. But Hosoda's Mirai (originally titled Mirai of the Future) will be heading to U.S. theaters in record time.
After the character-driven sci-fi film made the rounds at film festivals earlier this year, debuting to acclaim at the Cannes Film Festival in May, Mirai was released in Japanese theaters last month. Now usually we would have to wait at least a year until the film comes to U.S. theaters, but thanks to the independent animation studio GKIDS, Mirai will hit U.S. theaters on November 30, 2018, merely four months after its Japanese premiere. This is an extraordinarily speedy international release for an anime film, and either speaks to Hosoda's rising star on the global stage or GKIDS' growing influence as a distributor of adult-targeted animated films.
I hope it's both because, as you know, I am a huge Hosoda fan — his irreverent sci-fi comedies all come equipped with a huge, beating heart that anchors some of his more absurd premises. And GKIDS has done great work in spreading the word on critically underseen animated masterpieces like My Life as a Zucchini, The Breadwinner, and The Secret of Kells. I haven't yet seen Mirai yet, but if Hosoda's track record is anything to go by, it will be yet another eminent film in GKIDS' catalogue.
Here is the official synopsis for Mirai:
From acclaimed director Mamoru Hosoda (Summer Wars, Wolf Children) and Japan's Studio Chizu comes MIRAI, a daringly original story of love passed down through generations. When four-year-old Kun meets his new baby sister, his world is turned upside down. Named Mirai (meaning "future"), the baby quickly wins the hearts of Kun's entire family. As his mother returns to work, and his father struggles to run the household, Kun becomes increasingly jealous of baby Mirai... until one day he storms off into the garden, where he encounters strange guests from the past and future – including his sister Mirai, as a teenager. Together, Kun and teenage Mirai go on a journey through time and space, uncovering their family's incredible story. But why did Mirai come from the future?
Mirai opens in U.S. theaters on November 30, 2018.