'Sonic The Hedgehog' Movie Adds A Couple Marvel Supporting Stars To The Cast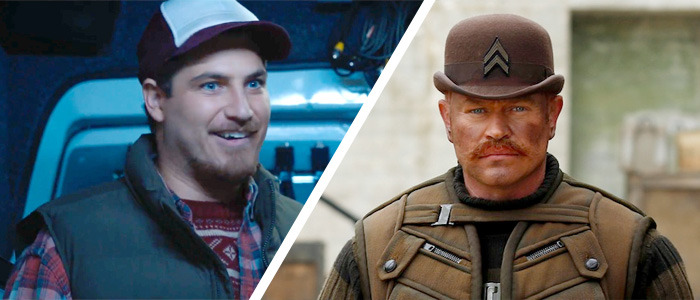 Sonic the Hedgehog is currently shooting in Vancouver, Canada. This week, we learned Paramount Pictures squared away Ben Schwartz to voice the titular speedy, blue critter made famous by Sega video games. The live-action side of the cast already has Jim Carrey lined up as Dr. Robotnik, James Marsden as a small town cop, and Tika Sumpter in an unknown role. But two more names have both been added to the roster and each has a history with the Marvel Cinematic Universe.Adam Pally (Iron Man 3) and Neal McDonough (Captain America: The First Avenger) have been added to the Sonic the Hedgehog movie cast, but we only know who one of them is playing. Find out more below.Collider has word on Adam Pally, best known for his role on the ABC comedy series Happy Endings, and Neal McDonagh, who recently had a villainous arc in the Arrowverse on The CW, joining the Sonic the Hedgehog movie cast. The former will likely provide some comedic relief as a fellow cop who gets involved with James Marsden's character. Meanwhile, the latter's role is currently under wraps, and it's not clear whether it will be live-action or a voice for one of the CG characters.
The video games have had various storylines over the years, but the most simple and earliest found Sonic the Hedgehog trying to rescue imprisoned animals trapped inside weaponized robots and retrieving stolen Chaos Emeralds from the evil Dr. Robotnik and his army of mechanical creations. The hedgehog also famously collected golden rings throughout his quests. At least one of those elements sounds like they will make it into the movie
James Marsden's character is a South Dakota cop who ends up on a road trip to San Francisco, where he helps Sonic recover the rings he needs in order to defeat Robotnik. It remains to be seen what other video game elements make it into the movie, but an early set photo shows a town sign that says Green Hill, a reference to Green Hill Zone, the first level from the original Sonic the Hedgehog video game.
First-time filmmaker Jeff Fowler is directing the live-action and CG hybrid movie with a script that has been worked on by Patrick Casey, Josh Miller and Oren Uziel. Visual effects master and Deadpool director Tim Miller is on board as an executive producer and Neal H. Moritz (the Fast and Furious franchise) is producing too.
Sonic the Hedgehog races into theaters on November 15, 2019