The Morning Watch: 'Ant-Man And The Fly' Trailer, Examining Wes Anderson's 'Bottle Rocket' & More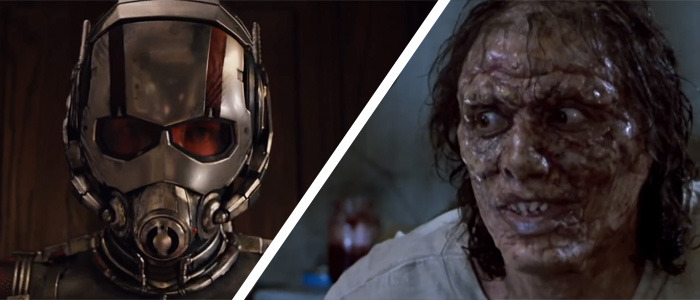 The Morning Watch is a recurring feature that highlights a handful of noteworthy videos from around the web. They could be video essays, fanmade productions, featurettes, short films, hilarious sketches, or just anything that has to do with our favorite movies and TV shows.
In this edition, examine Wes Anderson's first film Bottle Rocket to see hints of what style his future films would bring. Plus, watch a trailer mash-up of Ant-Man and The Fly to give us a new kind of Marvel movie, and watch an hour-long genre roundtable with the executive producers of shows like Westworld, Jessica Jones, Stranger Things, Black Lighting, Legion and more.
Director Wes Anderson has a signature style both in the stories he tells and the visuals he uses to bring them to life. But his first film wasn't quite as established in the style the filmmaker has today. Even so, this video essay from Thomas Flight explores how many ideas, themes, and subtle visual techniques started and would evolve into the traits Anderson's films have today.
Next up, Jason Blum (Sharp Objects), Simon Kinberg (Legion), Shawn Levy (Stranger Things), Salim Akil (Black Lightning), Robert Kirkman (The Walking Dead), Melissa Rosenberg (Jessica Jones), and Jonathan Nolan (Westworld) sit down for an extensive roundtable discussion about genre television.
Finally, what if Ant-Man's new sidekick wasn't Evangeline Lilly as The Wasp, but instead Jeff Goldblum as an experiment gone wrong in The Fly. This trailer mash-up from Funny or Die makes for a compelling sequel where Ant-Man has to deal with a fellow insect-like man who takes on the more gross traits of the bug in question