James Gunn's 'Guardians Of The Galaxy Vol. 3' Script Still Being Used By Disney, Even As Gunn Is Courted By Other Studios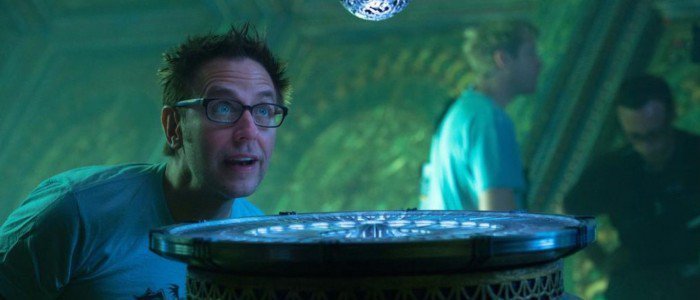 Despite nearly a month passing since Disney's firing of James Gunn, the status of the immensely popular Guardians of the Galaxy films remains a mystery. Marvel Studios has honed itself into a movie-making machine in the past decade, and a month without a director or writer is lost time and money for the company. But curiously, the House of Mouse has yet to announce a new director for Guardians of the Galaxy Vol. 3, even as Gunn reportedly fields tons of new offers from competing studios.
Now, a new report suggests that Disney still plans to use the Guardians of the Galaxy 3 script that Gunn was working on before he was controversially fired over old offensive tweets.
Since Gunn was fired by Disney in July, he received an outpouring of support from his former Guardians of the Galaxy cast and from industry insiders who disapproved of Disney kowtowing to alt-right demands. And it seems it's more than just nice words he's receiving — Gunn is getting some real movie offers as well.
According to The Hollywood Reporter, Gunn is being courted by competing studios, all of whom would "work with him in a heartbeat." One of the major studios includes Warner Bros., which has poached filmmakers from Marvel before to help shepherd its struggling DC Extended Universe. But there remains an issue of Gunn's exit negotiations with Disney, which are proving more complicated than his sudden firing would suggest.
Sources tell THR that while Gunn was under contract for the third Guardians of the Galaxy movie, it likely wasn't a "pay or play" contract, in which Gunn would have been paid regardless of whether his services were actually used. That, and because the offensive tweets at the root of the issue were posted before he was hired by Disney, he technically wasn't in breach of contract. Because of this, Disney may have to offer Gunn a payout of $7 million to $10 million — or even higher. And this is further complicated by the reports that Disney plans to use the script that Gunn had written for Guardians of the Galaxy Vol. 3.
This would be a huge development, though not entirely surprising — with Guardians of the Galaxy Vol. 3 still supposedly scheduled for a 2020 release with plans to go into production this fall, Disney is under a tight schedule and likely can't afford to rewrite the script and risk throwing their entire movie slate off schedule. And this calls into question Disney's silence and inaction over the matter as well — why is it taking them nearly a month to make any decisions regarding a new director for Guardians of the Galaxy Vol. 3? Is it because of Gunn's complicated exit negotiations? Because Gunn could move over the aisle to Warner Bros.' DC universe? Or could they even be considering having Gunn return to the production? "An end-all verdict hasn't been issued and conversations with Marvel are still ongoing," a source told THR.
So, it's all up in the air for now. But one thing's for certain: Gunn won't be out of work long. Whether that will be back at Marvel or elsewhere is the question.