'Saw' Escape Room Trailer: Play Jigsaw's Game In One Of The World's Largest Escape Experiences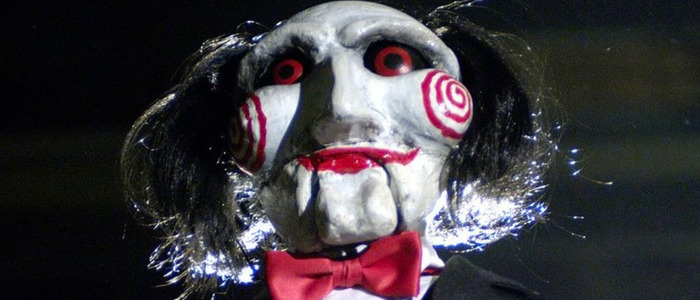 "Do you want to play a game?" That's the signature question from the Saw film franchise, concocted by the twisted John Kramer (Tobin Bell) in order to teach terrible people lessons about their own limits. And though the horror franchise is currently finished (or is it?), fans can play a game of their own at The Official Saw Escape Experience in Las Vegas, Nevada.
This is more than just one Saw escape room, it's an entire multi-roomed factory dedicated to recreating aspects of the movies. Check out a trailer below.
Saw Escape Room Trailer
Escape rooms experienced a huge boom in popularity a few years ago, and it took Hollywood a little while to catch on – a horror film called Escape Room went straight to video last year. But this one seems like it could be a must-visit destination for Saw fans. Here's the official description of the experience:
The Official SAW Escape is an immersive, multi-room (progressive) escape experience that brings to life twisted games inspired by the blockbuster SAW film franchise. Guests enter the historic Egan & Co. Meat Packing plant for an after-hours tour, only to find they are players in an elaborate game devised by the infamous Jigsaw killer and his disciples. By working together to combat their fears, venture far out of their comfort zones, and solve intricate puzzles, guests have the opportunity to win their freedom as they traverse the twists and turns of an entire factory of Jigsaw's games – one of the largest escape experiences in the world.
Considering some of the unique kills in this franchise (read our ranking of all 81 of them), it's not surprising that the Saw Escape's official website also includes the following clarification: "While the Official SAW Escape is designed to be an intense escape experience, it is only a simulation. Safety is a priority for us, and the Official SAW Escape is not intended to cause physical harm." Got that? Anyone hoping to actually saw off one of their own limbs or rip their jaw off with a bear trap is going to have to get their jollies somewhere else.
The site says that it updates its games and challenges frequently, so don't bother hunting down spoilers online if you're going to check this out in person. Like all escape rooms, this is a group experience, but there's an extra price tier for those who only want to participate with a group of between 4-10 friends. You can get more info at the official site. Good luck!