Topher Grace Was Supposed To Appear In 'Ocean's 13', But 'Spider-Man 3' Ruined It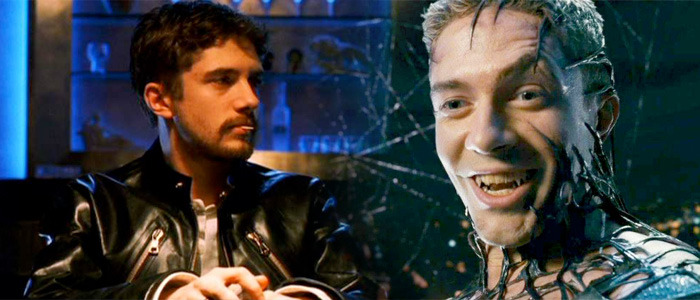 The cast of the Ocean's 11 franchise is quite the star-studded ensemble. But on top of the core members of the heist team led by George Clooney, the franchise has also featured some cameos by familiar faces, and one of them nearly appeared in all three of the films from director Steven Soderbergh.
Topher Grace appears in both Ocean's 11 and Ocean's 12 as an exaggerated version of himself, and it turns out he was meant to make an appearance in Ocean's 13, but his role as Eddie Brock (AKA the villain Venom) in Spider-Man 3 kept him from making what would have been another hilarious cameo in the film franchise. Thankfully, Grace has revealed what that cameo would have entailed.
Before we get to the Topher Grace Ocean's 13 cameo, let's remember his cameos in the other movies:
Topher Grace is a Dummy in Ocean's 11
In Ocean's 11, Topher Grace appears as himself as one of several young celebrities learning how to play poker better from Rusty (Brad Pitt). Around the table are also Joshua Jackson (Dawson's Creek), Holly Marie Combs (Charmed), Shane West (A Walk to Remember), and Barry Watson (7th Heaven). They're all terrible at the game, especially Topher, who tries to win with a hand that's "all reds" but nowhere close to a straight, flush or anything resembling a decent hand.
I love the kinds of cameos where celebs make fun of themselves, appearing to be dimwitted Hollywood stars who can't do anything themselves. Grace explained to The Film Stage that this cameo came about when he was doing ADR for Traffic, his first movie role, also directed by Steven Soderbergh. The director asked him if he wanted to do something in Ocean's 11, and the rest is history.
Topher Grace is a Mess in Ocean's 12
At the beginning of Ocean's 12, Rusty is responding to some kind of situation in one of the hotels he runs. The problem turns out to be Topher Grace having a total breakdown and trashing his hotel room. His hair is long, he's wearing many bracelets, and he's hung up on some girl. He also quit That 70s Show and "totally phoned in" his role in the film In Good Company with Dennis Quaid and Scarlett Johansson.
Funnily enough, Dennis Quaid had been in Traffic, but the real payoff here was that the trailer for In Good Company was playing before Ocean's 12, which made that joke work on a fantastic level when people saw the movie in theaters.
Topher Grace's Cameo in Ocean's 13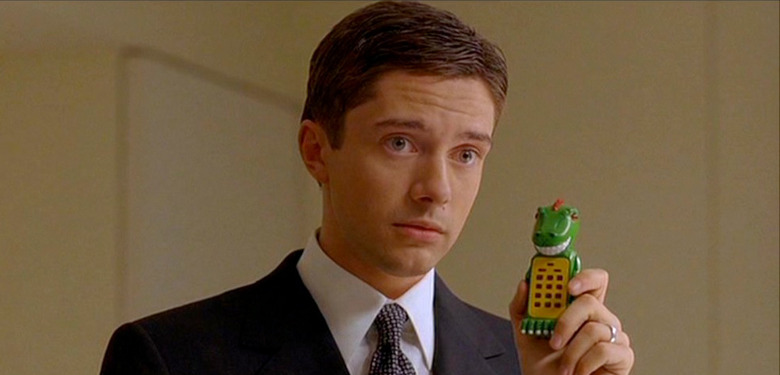 So what would a Topher Grace Ocean's 13 cameo have entailed? The actor revealed to The Film Stage that it would have added another perplexing layer of instability to the life of his fictional self:
"The thing I can tell you that no one else knows is that in Ocean's Thirteen, which I couldn't do because of Spider-Man, I was gonna see Rusty [Pitt's character] going into a casino and I was gonna stop him and the whole time I was going to be holding an Asian baby but we weren't gonna say anything about it. The first was one was cars, second was wreck a hotel a room, and the third one was that."
I love that this was a running gag that was meant to continue. And that it all resulted from the fact that Topher Grace happened to be at the right place at the right time is just so perfectly Hollywood.