John Carpenter's 'The Fog' Returning To Theaters With First Ever 4K Restoration In October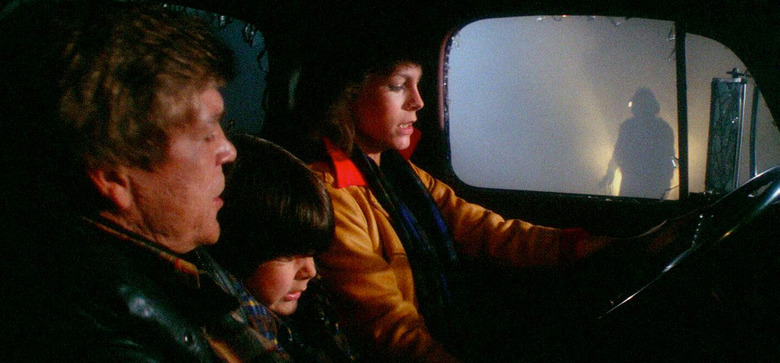 When it comes to horror movies directed by John Carpenter and starring Jamie Lee Curtis, of course Halloween gets all the glory. But don't sleep on The Fog, a landmark horror classic that reunited the two in 1980 and is also worth your attention every time the spooky season rolls around. And if you haven't gotten a chance to see the film featuring a creeping, cursed cloud of mist inhabited by ghost pirates, this fall will be the best time to catch it on the big screen.
The Fog is returning to theaters with its first ever 4K restoration from Studiocanal, and it's coming to theaters just in time for Halloween with a release set for late October. Find out more about The Fog returning to theaters below.
Rialto Pictures has announced The Fog returning to theaters beginning October 26 with limited runs at the Metrograph, in New York, Landmark's Nuart in Los Angeles, and The Music Box Theatre in Chicago, all places that cinephiles already enjoy immensely in those major cities. But fear not if you don't live in one of those locations, because the press release indicates there will be additional screenings during the week of Halloween throughout the Alamo Drafthouse circuit and other specialty theaters.
Here's the trailer for the restoration.
The Fog Re-release Trailer
For those who aren't familiar with The Fog and haven't picked up on the subtle title, here's the official synopsis:
The sleepy seaside village of Antonio Bay is about to learn the true meaning of the word vengeance. For this seemingly perfect town masks a guilty secret... a past steeped in greed and murder. Exactly 100 years ago, a ship was horribly wrecked under mysterious circumstances in a thick, eerie fog. Now, shrouded in darkness, the long dead mariners have returned from their water grave to exact a bloody revenge.
And here's the classic trailer for the John Carpenter film:
Our own Jacob Hall has a special place in his horror-loving heart for The Fog, calling it one of John Carpenter's most underrated movies. He notes, "It's so much different than Carpenter's other movies and really showcases his range. It's an old school ghost story that feels so different from Halloween and The Thing while also clearly being the work of the same guy." Plus, the movie features two iconic scream queens, Jamie Lee Curtis and her mother Janet Leigh of Psycho fame.
As someone who has yet to partake in The Fog, this sounds like the perfect opportunity to pop over to theaters and check it out for the first time. The movie has been out of theatrical release for years since most prints were faded and essentially unplayable. But this new restoration finally gives the movie the crystal clear look it deserves in theaters.