Ruby Rose May Be The CW's Batwoman, But A Solo Series Is Not Set In Stone Yet [TCA 2018]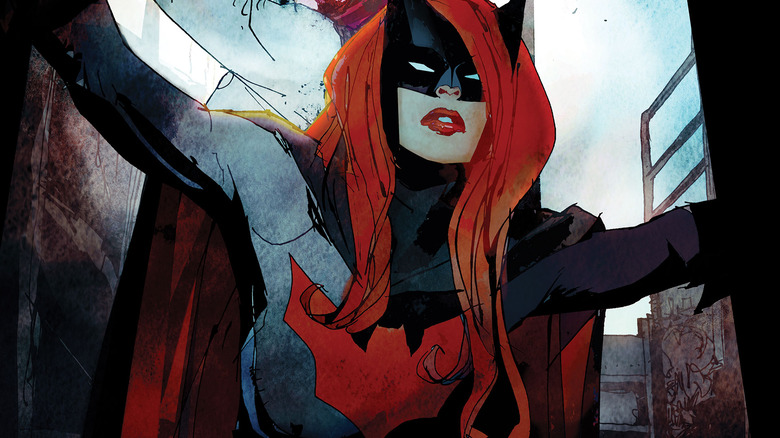 Today, The CW cast Ruby Rose as their Batwoman for a crossover event between their Arrowverse shows – Arrow, The Flash, Supergirl and DC's Legends of Tomorrow – this season. Yesterday, CW President Mark Pedowitz spoke to the Television Critics Association. While he didn't share this news then, this announcement puts yesterday's Batwoman talk in perspective.Find out what the plans are for Batwoman to have her own series and how the crossover will introduce her below.
A Batwoman Series is Still a Long Way Off
Producer Greg Berlanti and his teams spun off The Flash and Legends of Tomorrow from Arrow, and created Supergirl and Black Lightning. They seem to have no trouble balancing several independent and interrelated superhero shows on the air, so adding a Batwoman series would be no problem.But right now, that's a little bit cart before the horse. Pedowitz said they are first focused on introducing Batwoman into their superhero universe, and then will consider a pilot."First, we're introducing Batwoman in the crossover," Pedowitz said. "Second is we have committed, hopefully, to do a pilot, subject to development, for next midseason for Batwoman. Whether it goes to series, I cannot tell you yet."Last year, Black Lightning aired midseason, so there were only four DC shows on the air at once on The CW. However, there is a bit more room in the 2018-19 fall season."At the moment, we have five superhero shows on air, but we have added a sixth night, so we have far more space to have them," Pedowitz said.Arrow is on its seventh season and shows can't run forever, so it is possible that an existing show could end making room for another. Pedowitz has no plans to drop any of their current hits, though."We have no plans yet to end one of them or any of them," Pedowitz said. "We'll see where we come out as the season goes on."Now that we know Ruby Rose is Batwoman, it seems more incumbent on The CW to give her a show. Ruby Rose has quickly become a big name with roles in xXx: Return of Xander Cage, John Wick: Chapter 2, Pitch Perfect 3 and this summer's The Meg. She's not hurting for offers, and she'd be a huge get for a network schedule.
This Doesn't Change Things for Batman
Fox's Gotham is ending this year. Bruce Wayne is a character on that show, but don't expect to see him show up in the Arrowverse."Batman already exists in the Arrowverse because last season Oliver Queen mentioned mentioned his name at one point," Pedowitz said. "And Batwoman, if the series goes forward, lives in Gotham, but there is no plans at all at this point in time to have Batman appear."Team Berlanti has been good about doing DC shows without letting the big name heroes overshadow them. Superman has appeared on Supergirl, but only as a guest star.
About That Crossover
Again, Team Berlanti does have five shows to produce for the fall (plus their other series on other networks), so they will write the crossover event a little bit later. Pedowitz did say that the crossover would fall on a milestone for The Flash."I believe that the crossover event is the 100th episode," Pedowitz said.The Batwoman crossover airs this December on The CW.