'Cowboy Ninja Viking' Pulled Off Universal's Calendar One Month Before Production Was Set To Start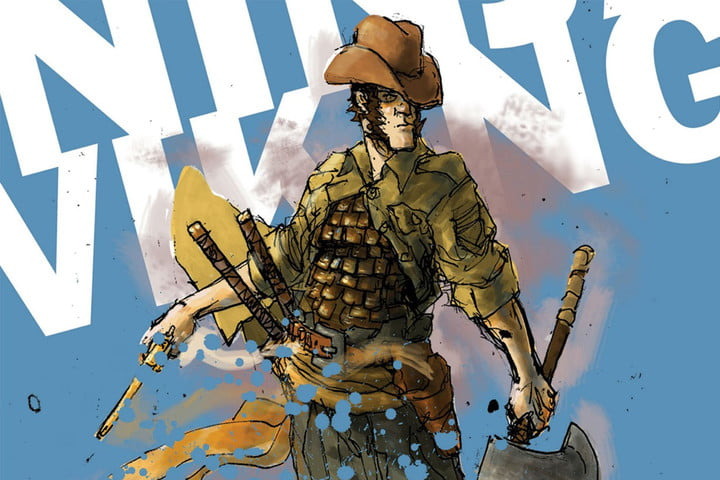 The movie business can be fickle, especially when you're dealing with a movie that a studio hopes can launch a new franchise. Cowboy Ninja Viking, a comic book adaptation starring Chris Pratt as an assassin who channels three deadly personas, was supposed to enter production next month. But Universal has pulled the film from its schedule and delayed it indefinitely.
The story comes to us via Collider and not much is known about what's going on behind the scenes. We do know that Pratt was going to star and that acclaimed television director Michelle MacLaren (Game of Thrones, Breaking Bad, The Walking Dead, and the rest of your favorite shows) was going to make her big screen debut with the film. We also know that Priyanka Chopra was set to play the female lead. However, Universal halted talks with actors who were in discussion for supporting roles and pumped brakes on the project. But why?
The negative speculation: the whole project was a total mess and Universal decided they needed time to regroup. The positive speculation: the whole project was a total mess and Universal decided they needed time to regroup. Honestly, the fact that the studio isn't rushing to meet a release date (a previously announced June 28, 2019) should be taken as a good sign. Every time a studio decides to delay a movie to get it right rather than just pump out a product is something we should celebrate. Collider confirms that Cowboy Ninja Viking is still in active development despite being delayed indefinitely, so it's entirely possible that Pratt and MacLaren will get this movie made. It'll just take a little longer.
Based on the Image comic from writer AJ Lieberman and artist Riley Rossmo, Cowboy Ninja Viking follows Duncan, a professional killer who can tap into three personas to get the job done (see: the title). Deadpool writers Paul Wernick and Everett David Reese worked on the screenplay back when the movie was first announced back in 2010 (!), but Dan Mazeau and Ryan Engle wrote the most recent script. And that's not the only !-worthy date to include here. Chris Pratt first signed on to this movie back in 2014, so it's not like this thing has been rushed. Everyone has been working to bring this movie to life for the better part of a decade.
I like Pratt and I've been waiting for MacLaren to get a shot at a feature film for years (remember when she was hired to make Wonder Woman?), so I hope the kinks get worked out and everyone makes the movie they want to make. This kind of news typically reads as negative, so let's try the positive spin and hope for the best.