'Deadpool 2' Deleted Scene: Wade Wilson Is Just Trying To Be The World's Best X-Person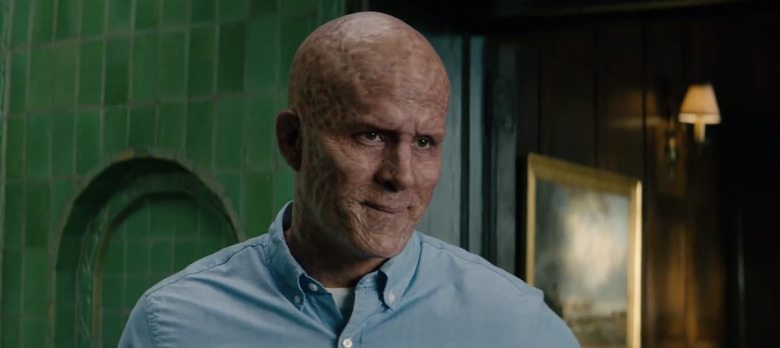 Deadpool 2 is available to buy on digital download today, and if you're looking for some convincing that you need to pick up the home video release that comes with the Deadpool 2 Super Duper $@%!#& Cut, we've got just the thing for you.
One of the Deadpool 2 deleted scenes has been released online, and it's one of several scenes that is being put back into the film for the extended cut of the fourth wall-breaking Marvel Comics movie. It features Ryan Reynolds as Wade Wilson, dressed as a register sex offender (as Negasonic Teenage Warhead so lovingly puts it), as he puts on his best face (which is hard since he literally has the worst face) to be polite and helpful by doing some meal planning for the X-Men.
Watch the Deadpool 2 Deleted Scene
As you can see, Colossus is trying to give Wade a chance to prove that he can be a better guy, but Negasonic Teenage Warhead doesn't buy this new front he's putting on. And once you find out why there's a problem with the hand soap dispenser in the kitchen, you'll probably agree with her.
My favorite part of this scene (via IGN) is what seems to be a quick Planes, Trains, and Automobiles reference when Wade gets heartfelt and says "I'm an easy target" as well as "I like me." Of course, he also talks about how he's rubbed off near them while they've rubbed off on him. Oh, that Deadpool.
Again, this is one of several scenes that will be put into the Deadpool 2 Super Duper $@%!#& Cut. You'll also find the infamous cut post-credits scene where Deadpool tries to kill an infant Hitler, but has some trouble convincing himself to do it. The scene was screened during a Deadpool 2 panel at San Diego Comic-Con, and while it initially sounded off-putting, the scene actually works pretty well, and it even includes a hilarious reference to National Lampoon's Vacation.
Also, if you haven't seen it, be sure to check out Deadpool's special Comic-Con concert.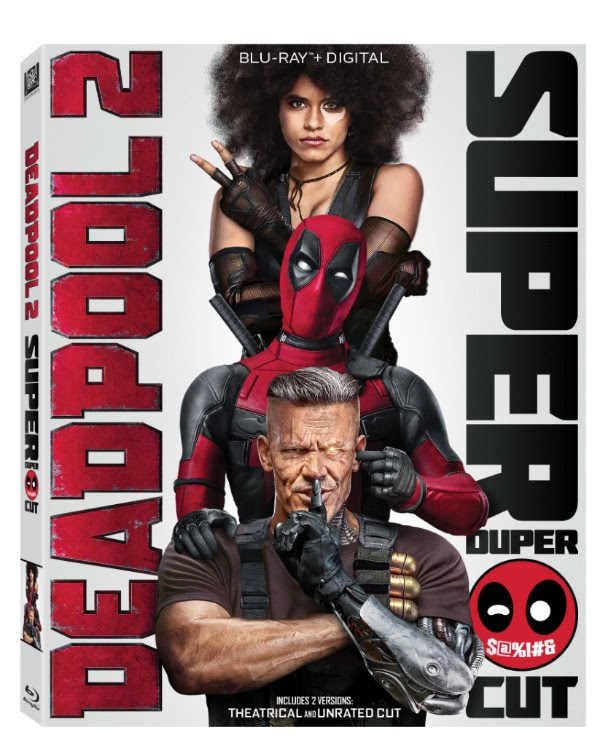 Deadpool 2 hits digital on August 7 and 4K Ultra HD, Blu-ray and DVD August 21, 2018. The full list of special features for all the different versions of the Blu-ray and DVD release are listed below.
DEADPOOL 2 4K ULTRA HD + BLU-RAY + DIGITAL (THEATRICAL VERSION AND SUPER DUPER $@%!#& CUT)
4K Bonus Features
Audio Commentary by Ryan Reynolds, David Leitch, Rhett Reese and Paul Wernick (Theatrical Version Only)
Blu-ray Bonus Features
Until Your Face Hurts: Alt Takes
Deadpool's Lips are Sealed: Secrets and Easter Eggs
The Most Important X-Force Member
Deadpool Family Values: Cast of Characters
David Leitch Not Lynch: Directing DP2
Roll with the Punches: Action and Stunts
The Deadpool Prison Experiment
Audio Commentary by Ryan Reynolds, David Leitch, Rhett Reese and Paul Wernick (Theatrical Version Only)
DEADPOOL 2 BLU-RAY + DIGITAL (INCLUDES THEATRICAL VERSION AND SUPER DUPER $@%!#& CUT)
Blu-ray Bonus Features
Until Your Face Hurts: Alt Takes
Deadpool's Lips are Sealed: Secrets and Easter Eggs
The Most Important X-Force Member
Deadpool Family Values: Cast of Characters
David Leitch Not Lynch: Directing DP2
Roll with the Punches: Action and Stunts
The Deadpool Prison Experiment
Audio Commentary by Ryan Reynolds, David Leitch, Rhett Reese and Paul Wernick (Theatrical Version Only)
DEADPOOL 2 DVD (THEATRICAL VERSION)
DVD Bonus Features