'House Of Cards' Final Season Poster Gives Robin Wright All The Power, Reveals November Premiere Date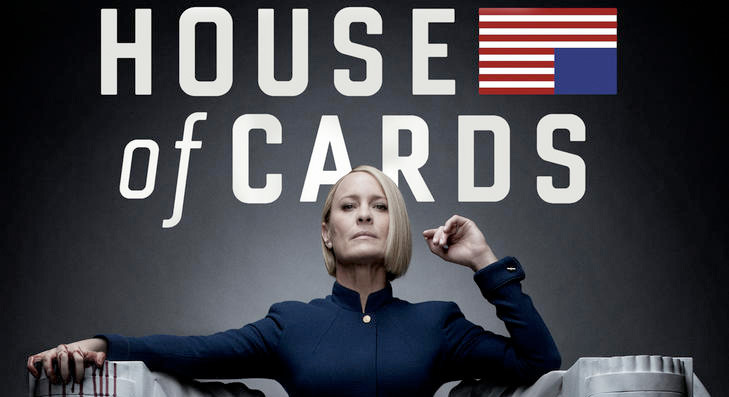 Just last month, Netflix celebrated Independence Day with a little teaser for the final season of House of Cards. Following the firing of Kevin Spacey for sexual misconduct, Robin Wright is now taking power as the President of the United States, and a new poster puts her in the powerful position that her husband Frank Underwood once held, literally and figuratively.
Plus, we finally have the premiere date for the final season, and it'll arrive just in time for election season this fall.
House of Cards Final Season Poster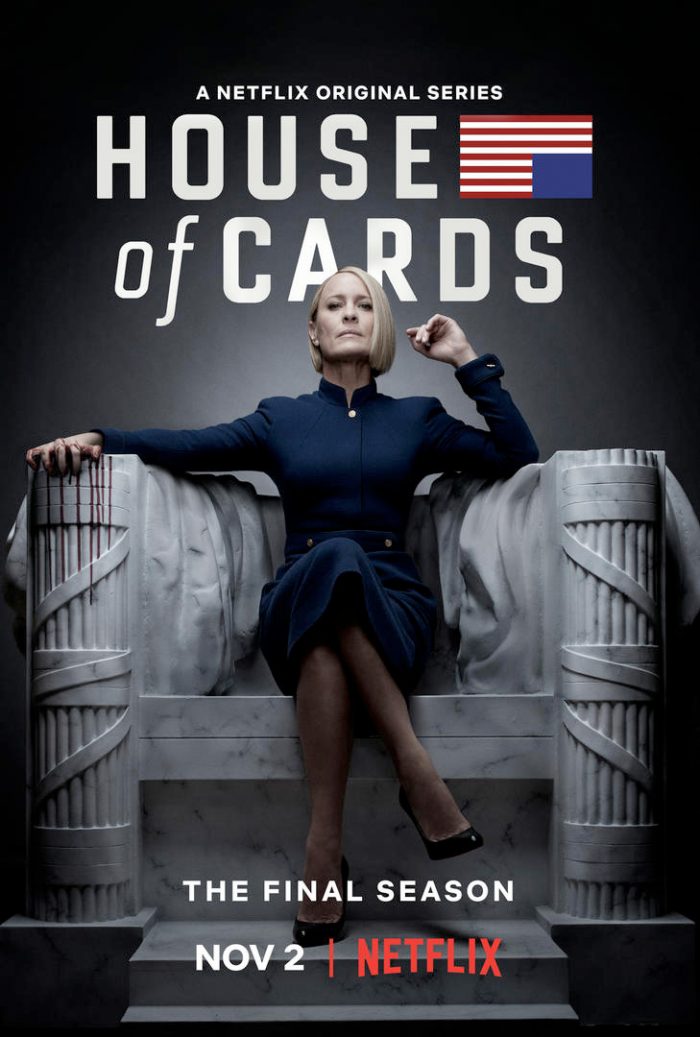 At the conclusion of House of Cards season 5, Kevin Spacey's evil President Frank Underwood resigned the presidency, allowing his wife and Vice President Claire Underwood (Wright) to assume the office. Frank believed that he and Claire would continue to work together doing various evil, nefarious things, but Claire turned on Frank in the end, which likely inspired the blood dripping from Claire's right hand in the above poster (itself a callback to the original season 1 poster, which saw Frank in a similar pose).
It was believed that the original plan for the final season would have featured some kind of face-off between Claire and Frank, but with Kevin Spacey fired from the series, it had to be retooled entirely. As of now, we're not sure what will be happening during this final season of House of Cards, but whatever it is, we know it's something Robin Wright fought for.
The final season will also feature Diane Lane, Greg Kinnear, Cody Fern, Michael Kelly, Jayne Atkinson, Patricia Clarkson, Constance Zimmer, Derek Cecil, Campbell Scott and Boris McGiver. The series is executive produced by Melissa James Gibson, Frank Pugliese, Robin Wright, David Fincher, Joshua Donen, Dana Brunetti, Eric Roth, Michael Dobbs and Andrew Davies.
House of Cards debuts the sixth and final season on Netflix on November 2, 2018.