'Creed II' Images: Adonis Goes Another Round With His Father's Legacy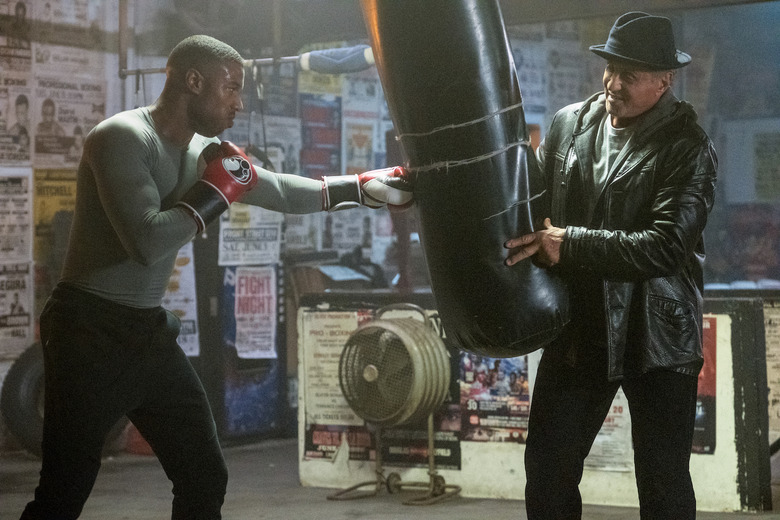 The first official Creed II images are here, and they deliver a one-two punch of hype for this highly-anticipated sequel. Where Ryan Coogler's 2015 Creed saw Adonis (Michael B. Jordan) wrestling with his father's legacy as one of the greatest boxing champions of all time, Creed II sees him reckoning with the opponent who took his father's life.
The new Creed II images show Adonis and Rocky Balboa (Sylvester Stallone) preparing for this fight of a lifetime against Ivan Drago's (Dolph Lundgren) son, Viktor (Florian Munteanu). And yes, of course the iconic American flag trunks are back.
Creed II Images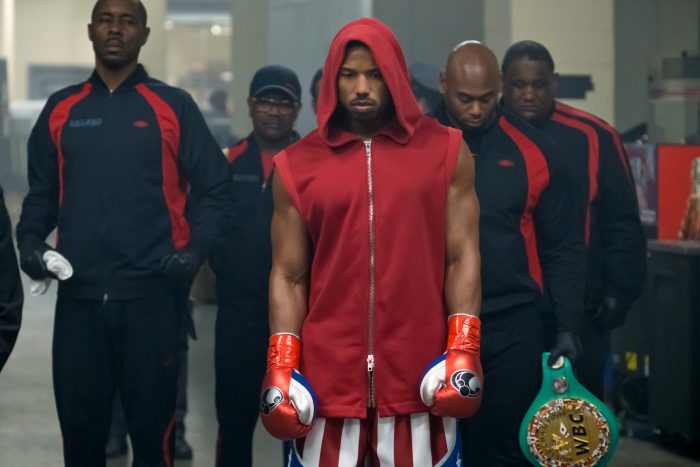 It was an emotionally cathartic moment in Creed when Apollo's widow Mary Anne (Phylicia Rashad) gifts Adonis with Apollo's signature American flag trunks, which he dons for his climactic fight. And the shorts are peeking through in one of the new official stills from Creed II, which accompanies an images of Adonis and Rocky training at a boxing gym (as seen at the top of this article). But, curiously, behind Adonis, a member of his entourage carries the WBC champion belt – which is odd since Adonis technically lost the fight with Conlan at the end of Creed. Perhaps he's been doing well for himself since we saw him last.
The 2015 Creed was a masterwork in "lega-sequel" storytelling: it paid homage to the beloved original films while striking out on its own and establishing Michael B. Jordan's Adonis as a powerful character in his own right. And though Ryan Coogler won't return to helm Creed II, the sequel's images and trailer indicate that new director Steven Caple Jr. will do justice by the franchise.
Jordan, Stallone and Tessa Thompson all reprise their roles from the first film, along with Phylicia Rashad, Wood Harris, and Andre Ward.
Creed II opens in theaters on November 21, 2018.
Life has become a balancing act for Adonis Creed. Between personal obligations and training for his next big fight, he is up against the challenge of his life. Facing an opponent with ties to his family's past only intensifies his impending battle in the ring. Rocky Balboa is there by his side through it all and, together, Rocky and Adonis will confront their shared legacy, question what's worth fighting for, and discover that nothing's more important than family. Creed II is about going back to basics to rediscover what made you a champion in the first place, and remembering that, no matter where you go, you can't escape your history.