Cool Stuff: 'Hocus Pocus' Gets A 25th Anniversary Blu-Ray Release And Funko POP Vinyls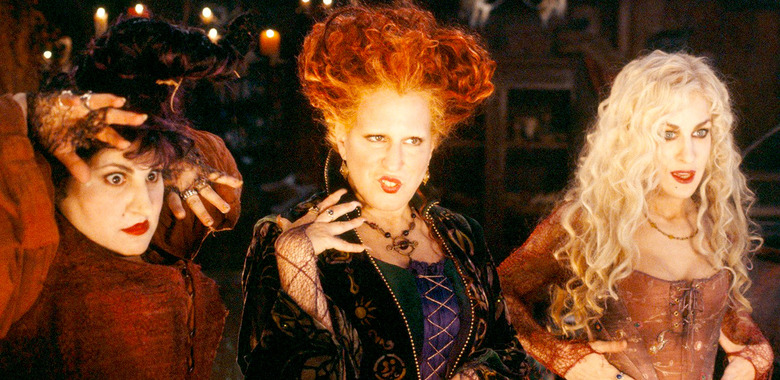 We may receive a commission on purchases made from links.
There's been plenty of celebration regarding the 25th anniversary of Jurassic Park, but another beloved movie from 1993 is also worthy of honor, especially with Halloween around the corner.
Hocus Pocus is one of Disney's cult favorites with children of the '90s especially holding the movie close to their heart. Bette Midler, Sarah Jessica Parker and Kathy Najimy play the witch trio known as the Sanderson Sisters who are trying to achieve immortality in Salem, Oregon, but they need a certain spellbook in order to complete the incantation, and three kids and a talking cat have run off with it.
In honor of the film's 25th anniversary, a new Hocus Pocus Blu-ray is being released, and a trio of Funko POP Vinyl figures are on the way too. Find out more below.
25th Anniversary Hocus Pocus Blu-ray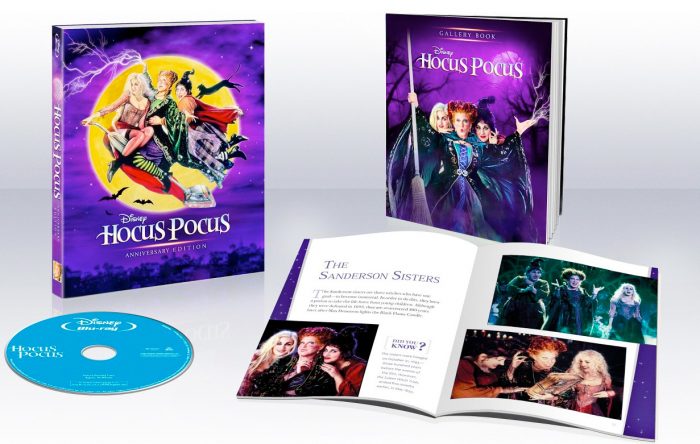 Hocus Pocus is getting a variety of 25th anniversary Blu-ray releases on September 4. First up, there's a regular standard edition that you can pick up at Amazon and plenty of other retailers. It's not clear if there will be any new special features available on the Blu-ray release, but this isn't the version to want anyway.
The above image showcases the Target exclusive version of the Hocus Pocus Blu-ray. Not only does it have a different cover from the standard Blu-ray release, but it includes a little 40-age gallery book taking a look behind the scenes of the beloved Disney film. Target will be selling this version of the movie for $17.99. However, the best version of the Hocus Pocus Blu-ray comes from Best Buy.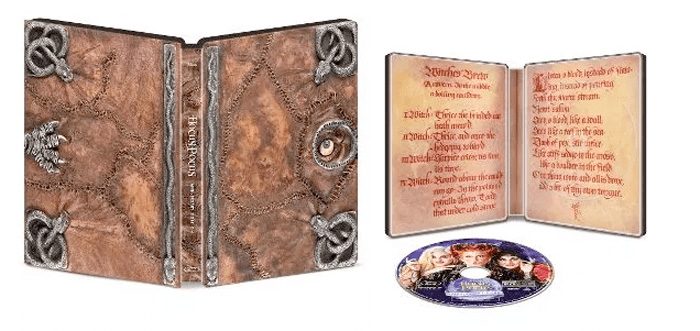 That's a Steelbook case (something Best Buy has been doing for new releases for awhile now) which has been designed to look like the spellbook from the movie itself. It may not be made from human skin or feature a moving eyeball like the real book, but it's the next best thing. Of course, getting this special version will cost you since this version is available for pre-order for $29.99.
Hocus Pocus Funko POPs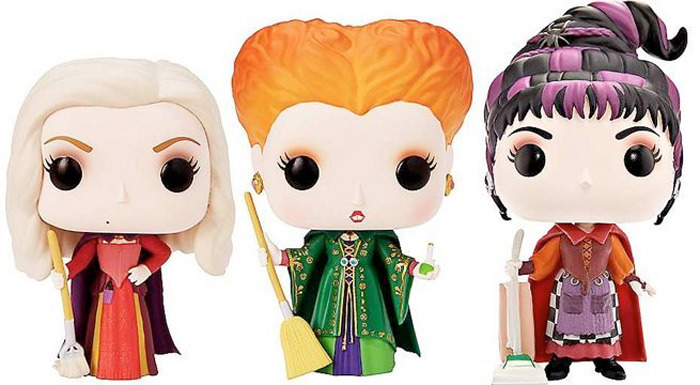 Finally, Funko has released a trio of POP Vinyl figures of Bette Midler, Sarah Jessica Parker, and Kathy Najimy as the witch sisters Winifred, Sarah, and Mary Sanderson. But you won't find these at any of the usual stores or online retailers. Instead, all three of these Hocus Pocus Funko POPs will be available at Spirit Halloween. You can get a three-pack of all of them for $36.99 or you can buy them individually for $12.99 each.
In Disney's Hocus Pocus, Academy Award nominee Bette Midler (Best Actress, 1991, For the Boys), stars with Sarah Jessica Parker (Sex and the City) and Kathy Najimy (Sister Act) as three wild witches who return from seventeenth-century Salem for a night of zany fun and comic chaos. After they're conjured up by unsuspecting pranksters, the tricky trio sets out to cast a spell on the town and reclaim their youth. But first they must outwit three feisty kids determined to foil their scheme!