Jennifer Lopez Will Battle The Man As A Former Stripper In Annapurna's 'The Hustlers'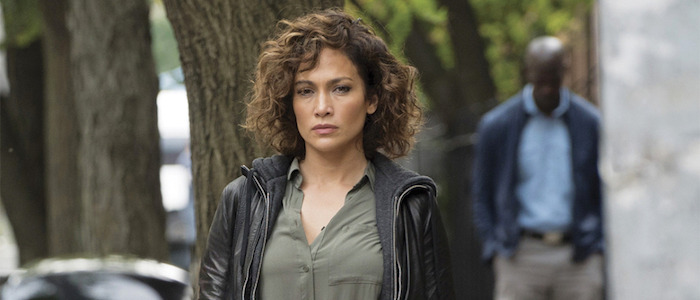 I don't know about everyone else, but I'm ready for the great Jennifer Lopez, Movie Star comeback tour. The J.Lo-naissance, if you will. And if anyone can make it happen, it's going to be the folks at Annapurna, a company known for their critically acclaimed and edgy entertainment.
Lopez will star in The Hustlers, a fact-based thriller about a former high-class stripper who turns the tables on a bunch of Wall Street scumbags via some modern day Robin Hood-ing. Sign me up.
Collider has the news about The Hustlers, which will be written and directed by Lorene Scafaria, the director of Seeking a Friend for the End of the World and The Meddler. The film is based on a New York Magazine story written by Jessica Pressler and it sounds like it could be a delicious blend of Martin Scorsese-esque crime tale and empowering feminist storytelling. Collider describes the film as following...
...a crew of savvy former strip club employees who band together to turn the tables on their Wall Street clients. Lopez will play the ringleader of a group of ambitious women, who take their plans a bit too far. Scafaria's script takes place in the late aughts in New York City in the wake of the financial crisis, and explores the toll it took on the livelihood of the dancers who relied on their Wall Street clientele. The story will also focus on themes of identity, loyalty, survival and control.
I dig it. I also dig casting Lopez in material like this. While her star as a pop music icon has never faded, Lopez's film career has seen better days. Her last major role was in the 2015 thriller The Boy Next Door, which was rightfully mocked for a script bad enough to melt the brain. But that certainly wasn't Lopez's fault. With the right material, she has been tough and charming and hilarious and endearing on the big screen. If The Hustlers can showcase the J.Lo we saw in Out of Sight, Selena, and yes, nice fluff like Maid in Manhattan, it'll all be worthwhile.
Scafaria herself acknowledged the inherent badassery of her leading lady in her own statement:
"The film is an empathetic look at women and men, our gender roles, what we're valued for, what we've been told is our value in every movie, TV show, every corner of culture. Men have been told they're worth the size of their bank accounts. Women have been told they're worth the symmetry of their faces, their bodies, their beauty and that's what this film is based on. The rules of the club are the rules of the world. There is no other actor who could embody this raw and dynamic character with such complexity, humanity and intelligence. It's always been her. She's fucking Jennifer Lopez."
Additional details about The Hustlers remain unknown, but I wouldn't be surprised to see this one get a 2019 release date. Lopez will be seen next in Second Act, a romantic comedy set to open later this year. Bring on the J.Lo-naissance.