MoviePass Won't Raise Prices, But New $9.95 Subscription Plan Is No Longer Unlimited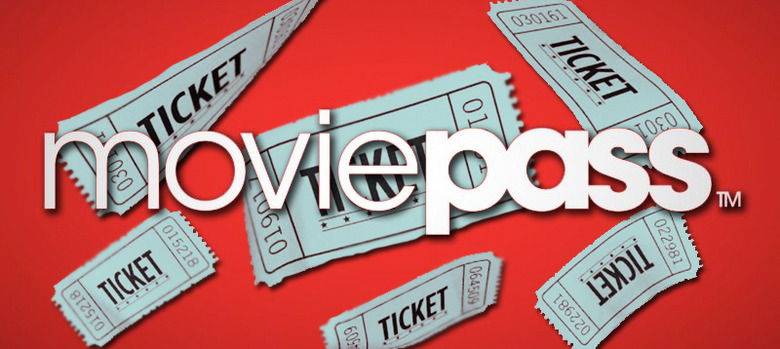 It appears MoviePass faced some customer backlash after the movie ticket subscription service announced they would be hiking their $9.95 price for unlimited movie tickets each month up to $14.95 with limited access to major new releases. Because now MoviePass has decided not to raise their prices, but they're also taking away the unlimited ticketing benefits of their original subscription model.
The new MoviePass plan will still cost only $9.95 a month. However, instead of being able to land one movie ticket every day of the month, now customers will only be allowed three movie tickets each month. MoviePass says this new approach "retains its industry-low monthly subscription rate of $9.95 and at the same time creates a long-term and sustainable business model." Sure, Jan.
Find out more about the new MoviePass plan and business model below.
Going from offering customers a movie ticket every day of the month to a pathetic three tickets each month is quite the steep drop off from what MoviePass originally promised to their subscribers. However, MoviePass doesn't think they're screwing over their customers. As their press release says:
"Because only 15 percent of MoviePass members see four or more movies a month, we expect that the new subscription model will have no impact whatsoever on over 85 percent of our subscribers."
The good news is if you're already on an annual subscription plan, then you'll still be able to use MoviePass as it was originally advertised. Of course, if you're on the monthly plan, you'll still have to deal with the surge pricing, limited movie availability and all of the other nonsense that MoviePass has forced on their customers. But starting August 15, monthly subscribers will renew under the new plan guidelines, and it appears this will be the only plan offered by MoviePass from then on.
The New MoviePass Plan and Business Model
This new initiative is all part of an effort to keep MoviePass afloat after the service couldn't stop hemorrhaging money, so much that their service went down just before Mission: Impossible – Fallout opened in theaters and struggled to stay up in the week following. However, MoviePass CEO Mitch Lowe sees this as the only way to keep the company alive while still trying to give customers some semblance of what they paid for when the company lowered their price and raised expectations:
"We are well aware that during our journey to innovate moviegoing — a form of entertainment that over time has become unaffordable and broken — we've encountered many challenges. However, any industry-wide disruption like MoviePass requires a tremendous amount of testing, pivoting, and learning."
Translation: Hey, we know we barely had our license and we're sorry for driving the new car straight into the river. Here's more:
"We discovered over several months of research that our customers value a low monthly price above nearly everything else, so we came together to create a plan that delivers what most of our loyal MoviePass fans want, and one that, we believe, will also help to stabilize our business model. While most of our loyal subscribers shared the passion for this new accessible movie experience and experimented fairly, the fact is that a small number have used our business model to a point where it was compromising the business' long-term stability."
Translation: We found out that people like to take advantage of a service that is confusingly cheap, and we couldn't afford to pay for all the movie tickets that people were using. However, it's not your fault, and it certainly isn't our fault. It's the schemers out there who were using our service to buy concessions and scalp tickets. Because, you know, even though most of our customer base used it properly, these select few people were able to cripple out entire business model. And:
"As is true with any new company, we've evolved to accommodate what has become an unprecedented phenomenon. We are now creating a framework to provide the vast majority of subscribers with what they want most – low cost, value, variety, and broad availability – and to bring some moderation to the small number of subscribers who imposed undue cost on the system by viewing a disproportionately large number of movies. We believe this new plan is a way for us to move forward with stability and continue to revitalize an entrenched industry and return moviegoing to everyone's financial reach."
Translation: We're desperately hoping this works. Honestly, we don't have a back-up plan, and if this doesn't work out, we'll probably have to go work at our uncle's paint factory in Des Moines. Do you guys have any ideas? We're so sorry.
MoviePass is Still a Bargain, But No Longer the Best Option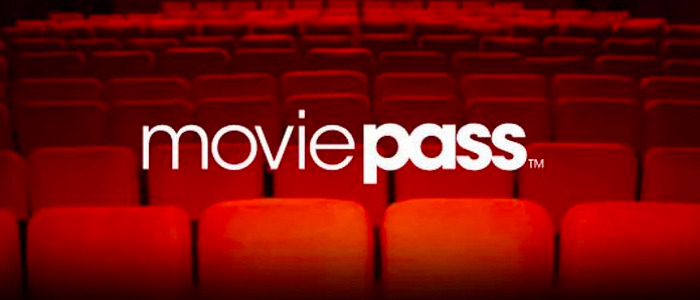 Now that MoviePass has changed their plan to $9.95 for only three movie tickets a month, that makes the increasingly successful AMC Stubs A-List the best movie ticket subscription offering on the market. With AMC's subscription, you're paying $19.95 a month, but you're getting three movie tickets every week. Just let that sink in. For double the price, you're getting quadruple the movie tickets. And that includes IMAX and other premium format screenings.
One good thing about the new MoviePass plan is that it brings back the opportunity to see major studio first run films. However, the press release carefully notes that this new plan will include "many" major studio first run films, but not all. That's likely because MoviePass wants to work with movie studios to make certain major releases available on the service while others might not be accessible. Surely they'll do this to show studios how much more traffic they can drive to a movie when it's available on MoviePass.
Otherwise, the new MoviePass plan will also do away with surge pricing and ticket verification (the latter of which annual subscribers will still have to deal with). We're not sure how getting rid of those features will combat the fraud problem they claim to have had in their press release. but whatever. It seems like they've put out the fire they started in their own house for the time being. We'll have to wait and see if this keeps customers from running away from MoviePass.