'Fargo' Season 4 Will Star Chris Rock And Is Set In 1950s Kansas City [TCA 2018]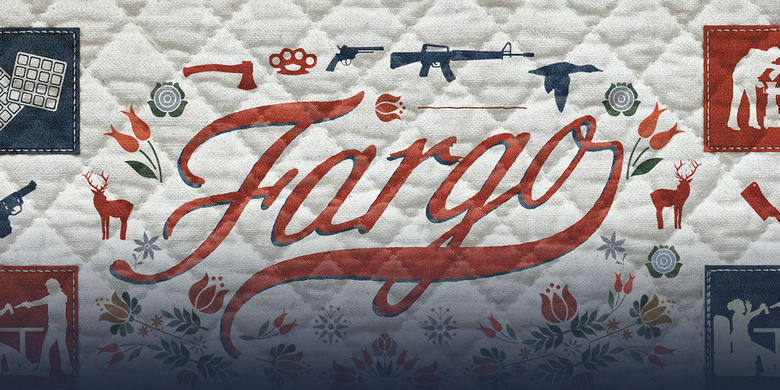 Fargo is not the type of show where you can take any season for granted. Even if there is a new season – which is not a guarantee because FX and creator Noah Hawley approach each one as a miniseries – each season has a new story and new cast. Today, FX announced a fourth season of the series and its star.Fargo season 4 will star Chris Rock and will be set in Kansas City, Missouri in the 1950s.Rock has previously worked with FX as a producer on Totally Biased with W. Kamau Bell. Rock also follows a Fargo tradition of movie stars doing a season of the show, like Billy Bob Thornton, Martin Freeman, Kirsten Dunst, Patrick Wilson, Ewan McGregor, Michael Stuhlbarg and Mary Elizabeth Winstead. But will Rock do an accent?"I think Noah would have to answer the question about the accent because he and Chris will be the ones to figure it out," FX CEO John Landgraf said. "It came about because Noah really wanted to work with Chris, reached out to him, had lunch, told him the plan for season four of Fargo. Chris got really excited and signed on right away."The season will be set in 1950s Kansas City, Missouri. If that doesn't sound like Fargo to you, Landgraf explained why it is."I think it snows in Kansas City," Landgraf said. "You discover in the third cycle [of Fargo] a book Tales of True Crime in the Upper Midwest. Of course these are tall tales, not actually true crimes. This could be a show basing a cycle on each of the chapters of that book. What Missouri is is midwestern. I don't know if you call it upper midwestern. What's fascinating to me about history is we think of crime as being Las Vegas or New York. In fact, Kansas City was the center of power of organized crime in America during this period of time before Las Vegas became an important hub. A lot of the capital for Las Vegas came from Kansas City. The tentacles of these organizations in Kansas City stretch out into the midwest. Now I think he's going more to the source."Here's the official synopsis from FX, which details Rock's role and delves into the plot and setting:
"In 1950, at the end of two great American migrations — that of Southern Europeans from countries like Italy, who came to the US at the turn of the last century and settled in northern cities like New York, Chicago — and African Americans who left the south in great numbers to escape Jim Crow and moved to those same cities — you saw a collision of outsiders, all fighting for a piece of the American dream. In Kansas City, Missouri, two criminal syndicates have struck an uneasy peace. One Italian, one African American. Together they control an alternate economy — that of exploitation, graft and drugs. This too is the history of America.  To cement their peace, the heads of both families have traded their eldest sons.
Chris Rock plays the head of one family, a man who — in order to prosper — has surrendered his oldest boy to his enemy, and who must in turn raise his son's enemy as his own. It's an uneasy peace, but profitable.  And then the head of the Kansas City mafia goes into the hospital for routine surgery and dies. And everything changes. It's a story of immigration and assimilation, and the things we do for money. And as always, a story of basically decent people who are probably in over their heads. You know, Fargo."The '50s is further back than Fargo has ever gone. Season 2 was in the '70s, but the other seasons were 2006 and 2010. Could it be that every even numbered season will jump back further while the odd numbered ones stay within 10 years of modern day? Or maybe it's all a coincidence. Only Noah Hawley knows how he thinks. We just benefit from his creativity.