TV Bits: 'Sabrina', 'Daybreak', 'Sneaky Pete', 'Castlevania' And More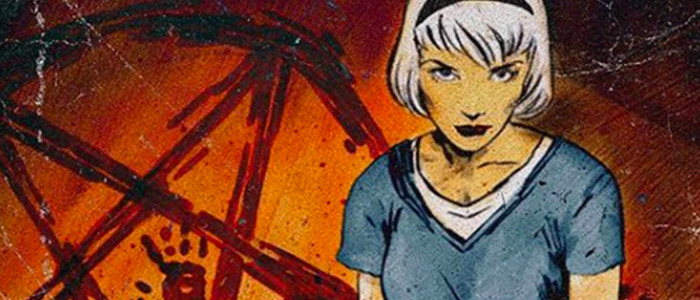 In this edition of TV bits:
Sabrina gets a Halloween-adjacent release date
black-ish creator Kenya Barris exits ABC for Netflix
Netflix orders series based on graphic novel Daybreak
Lena Waithe is making a horror anthology series for Amazon
A new study suggests the number of TV cord-cutters will rise this year
Sneaky Pete will keep on sneaking for a third season
Nicole Kidman is producing a drama for Amazon
First images from The Little Drummer Girl, the new AMC spy series from director Park Chan-wook
Castlevania season 2 introduces a new character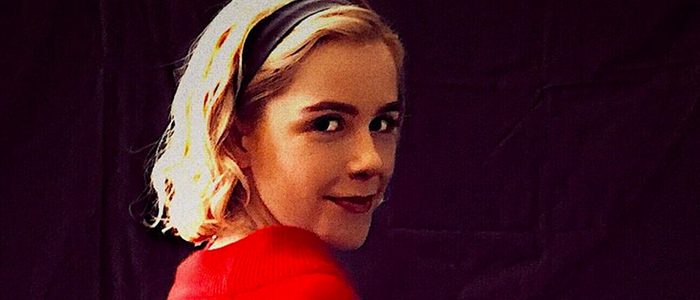 Chilling Adventures of Sabrina, the Netflix series inspired by the Archie Comic of the same name (which is in turn inspired by Sabrina the Teenage Witch) now has a very appropriate premiere date. The spooky series will debut October 26, 2018 on the streaming service – just in time for Halloween binge-watching. Last October, Netflix had Stranger Things season 2, but the third season of that hit show won't arrive until 2019. In the meantime, Sabrina will hopefully provide viewers with enough creepy-based entertainment for October. The series – which is said to be in the same vein as Rosemary's Baby and The Exorcist – stars Kiernan Shipka as the teenage witch. Netflix says the show is a "dark coming-of-age story that traffics in horror, the occult and, of course, witchcraft." I want to see this immediately.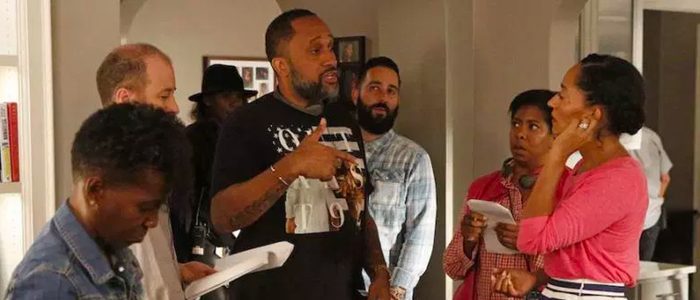 Kenya Barris, creator of black-ish, grown-ish and more, is apparently leaving his ABC deal behind to sign with Netflix. Deadline reports "The reasons behind Barris' exit from ABC Studios are complex. According to sources, there has been growing frustration with ABC, which did not pick up to series any of Barris' pilots since black-ish, didn't even make a pilot for the comedy with a straight-to-series order he had at the network this past development cycle, and last year moved black-ish away from its cushy post-Modern Family slot." Barris will remain as executive producer on all his ABC shows, but is likely to be signing a very lucrative deal with Netflix as well.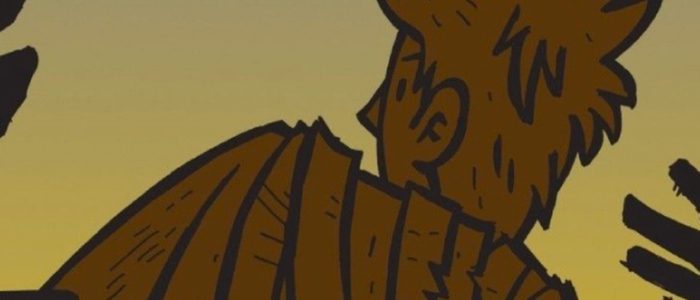 Netflix has ordered a series based on the graphic novel Daybreak. The show will be an "apocalypse dramedy", based on the graphic novel by Brian Ralph. Here's the synopsis:
The subversive dark comedy Daybreak finds 17 year old high school outcast Josh searching for his missing girlfriend Sam in post-apocalyptic Glendale, California. Joined by a ragtag group of misfits including a pyromaniac 12 year old Angelica and Josh's former high school bully Wesley, now turned pacifist samurai, Josh tries to stay alive amongst the horde of Mad Max-style gangs (evil jocks, cheerleaders turned Amazon warriors), zombie-like creatures called Ghoulies, and everything else this brave new world throws at him.
The 10-episode series hails from co-creators Aron Eli Coleite, who is working on Netflix's Locke and Key, and Brad Peyton, director of Rampage.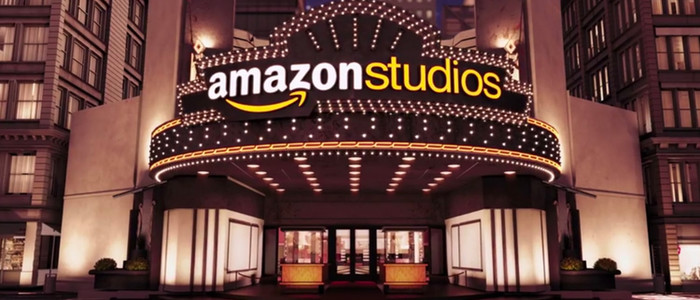 Amazon has ordered a very cool sounding horror anthology series from Lena Waithe, of Master of None and The Chi fame. The series is called Them, and the first season will be dubbed Them: Covenant, and set in 1952. In the first season (per Coming Soon), "Alfred and Lucky Emory move their family from North Carolina to a predominantly white neighborhood in Los Angeles where their new home marks the center of real life and supernatural terrors the family must overcome." The script comes from writer/executive producer Little Marvin. "Little Marvin's script stayed with me for weeks after I read it," said Waithe. "He's written something that's provocative and terrifying. The first season will speak to how frightening it was to be black in 1953. It will also remind us that being black in 2018 is just as horrifying. This anthology series will examine the cultural divides among all of us and explore us vs Them in a way we've never seen before." This sounds very promising – horror is a genre of limited possibilities, and injecting social commentary often results in some of the best horror-related properties imaginable.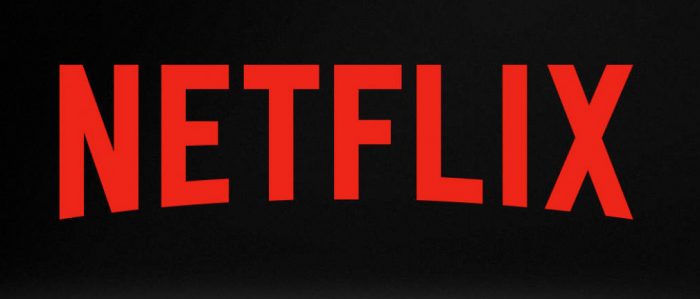 The age of traditional TV is in peril as the age of streaming continues to thrive. Deadline reports a new study indicates "cord-cutting", the practice of leaving traditional cable for streaming services, is going to increase this year. In fact, it will "outpace estimates and will climb nearly 33% this year to reach 33 million adults." There's a lot of factors here, but one of the main reasons for the increase in streaming memberships seems to be original content. Netflix, Amazon, Hulu and more are all producing original content, and Disney and Apple are both developing their own streaming services with original content as well. It's created serious competition for traditional TV, and that competition is unlikely to end anytime soon.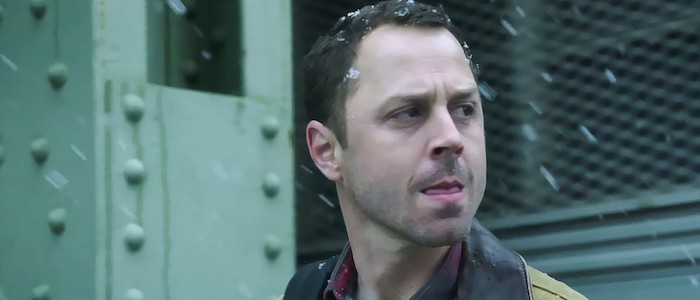 Good news for all you Sneaky Pete fans out there (you must exist somewhere): Amazon has given the series a third season. The series, co-created by Bryan Cranston and David Shore, stars Giovanni Ribisi as "a con man who tries to leave his old life behind by assuming the identity of his cell mate, Pete. While Pete's family doesn't have reason to suspect that he is not their long-lost loved one, they are a colorful group with their own secrets and lies that could make life as dangerous as the world Marius was hoping to escape. Marius must find a way to keep his lies from backfiring as he deals with unexpected situations that come his way." I have never seen a single episode of this show, but if you have, and you enjoy it, this news is for you!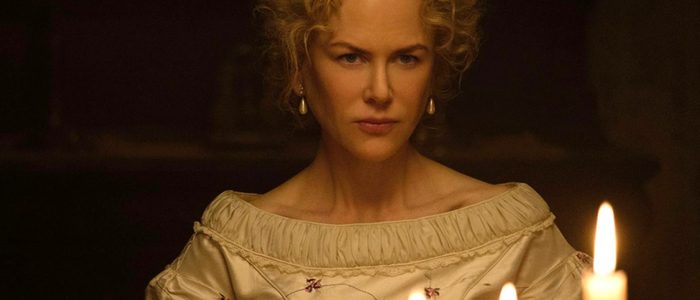 Nicole Kidman can't stop, won't stop. The actress and producer just picked up a straight-to-series order for The Expatriates, a show she's producing with her Blossom Films company. The series is being described as in the vein of Big Little Lies, the series Kidman starred in for HBO. It will be based on the novel by Janice Y.K. Lee. Here's how Amazon is describing the series:
Set against the backdrop of 'The Vertical City' of Hong Kong, The Expatriates is a drama series that explores the lives of a close-knit expatriate community: where affluence is celebrated, friendships are intense but knowingly temporary, and personal lives, deaths and marriages are played out publicly — then retold with glee. There's Margaret, a world-renowned American architect struggling with the unwavering suspicion that something could be wrong with her latest project — an ambitious skyscraper already gracing the Hong Kong skyline — until an unexpected event upends her life; Mercy, a Korean-American college graduate with a questionable past seeking a new life, who quickly finds herself embroiled in an unforgivable scandal; Hilary, a British expat who yearns for a child despite her uncertain marriage, then dabbles in local customs and make-believe identities in a deliberate attempt to change her fate; Tammy, a high-flying alpha-expat who is blindsided when her husband's Chinese second family appears on her doorstep; Barbara, whose decadent lifestyle belies a ticking clock; Franny, an Australian expat loyal to anyone she's having lunch with, who faces an existential crisis; and Olivia, a Chinese local socialite who experiences a humiliating loss of status. This is a delicious world of unusual alliances, heartfelt truths and mystifying superstitions; a place where fortunes are made and lost, families sundered and brought together, identities made and then remade in pursuit of an extraordinary life.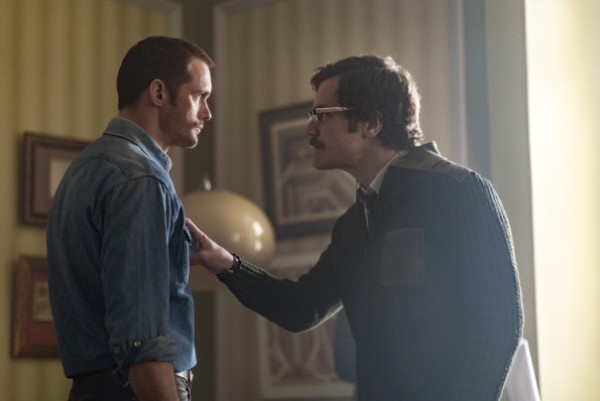 Above you can see one of the first images from Little Drummer Girl, the new AMC series helmed by Oldboy director Park Chan-wook. The series, based on the novel by John le Carré, boasts one killer cast: Florence Pugh, Alexander Skarsgård, and Michael Shannon. Here's the synopsis:
In "The Little Drummer Girl" brilliant young actress Charlie (Pugh) strikes up an acquaintance with an intriguing stranger while on holiday in Greece, but it rapidly becomes apparent that his intentions are far from romantic. The man is Becker (Skarsgård), an Israeli intelligence officer, who entangles her in a complex and high stakes plot which unfolds as she takes on the role of a lifetime in the 'theatre of the real'. Set in the late 1970s, yet sharply contemporary, "The Little Drummer Girl" weaves a dynamic and exciting story of espionage and international intrigue; of love and betrayal.
In addition to the image above, you can check out several other images below. Little Drummer Girl debuts on AMC in November.

Castlevania is returning for a second season on Netflix this October, and in the Facebook post above, executive producer Adi Shankar confirmed the new season will introduce a familiar character from the game series. That character is Hector, "the protagonist of Castlevania: Curse of Darkness. He is a former general of Dracula who had decided he had enough of killing and fled. A woman Hector had later found contentment with was killed by his old comrade Isaac and he enters Dracula's domain in the game with the intent of avenging himself upon Isaac." Castlevania returns October 26, 2018.
Returning to Netflix for a second season, Castlevania, inspired by the classic videogame series, is a dark medieval fantasy following the last surviving member of the disgraced Belmont clan, trying to save Eastern Europe from extinction at the hand of Vlad Dracula Tepes himself. Trevor Belmont, last survivor of his house, is no longer alone, and he and his misfit comrades race to find a way to save humanity from extinction at the hands of the grief-maddened Dracula and his sinister vampire war council.