The Final Season Of 'Anthony Bourdain: Parts Unknown' Will Air On CNN This Fall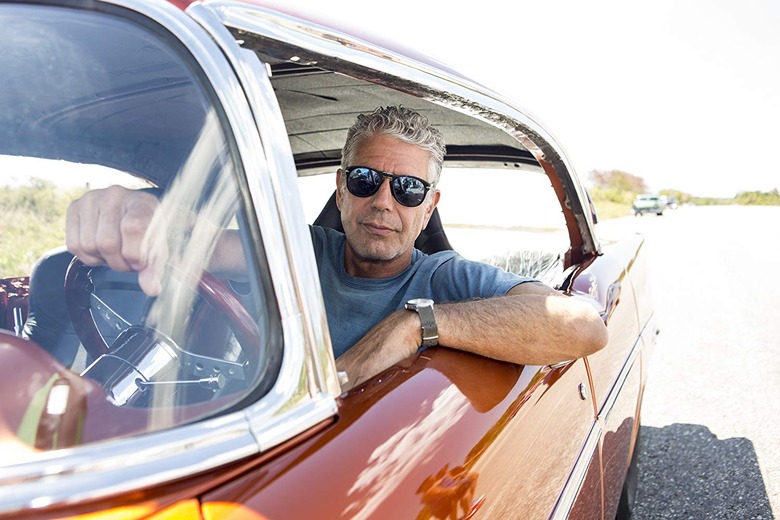 CNN will bid goodbye to Anthony Bourdain with a shortened seven-episode final season this fall. The final season of Anthony Bourdain: Parts Unknown is set to air on its parent network in fall 2018, months after the beloved globe-trotting chef tragically passed away in June.
When Bourdain died by suicide in June, he was in the middle of filming his latest season of Parts Unknown, which had seen massive success since it premiered on CNN in 2013. And one of the many questions raised by this sudden tragedy was: What would happen to the unfinished footage?
Eight weeks after Bourdain's passing, CNN announced in an interview with The Los Angeles Times that the network would air a truncated, seven-episode season this fall.
Only one of the episodes — a trip to Kenya with comedian W. Kamau Bell — was completed with Bourdain's signature narration. Four other episodes will be finished by the directors that filmed them, assembled using follow-up interviews and footage shot on location in Manhattan's Lower East Side, the Big Bend area of Texas, the Asturias region of Spain, and Indonesia. The final episodes will feature the cast and crew talking about their experiences on the show, alongside outtakes and behind the scenes footage, as well as a tribute to "how Tony affected the world," according to CNN's Amy Entelis.
While footage exists beyond the locations featured in the final episodes, Entelis says that the network has no plans to dig into the archive. "We don't want to start putting things together that weren't meant to be," she says. Entelis added:
"Each episode will feel slightly different depending on what's gathered in the field. They will have the full presence of Tony because you'll see him, you'll hear him, you'll watch him. That layer of his narration will be missing, but it will be replaced by other voices of people who are in the episodes."
Following Bourdain's sudden death in June, Netflix extended its license agreement with the series in memory of the beloved chef while CNN aired the final two episodes of the current season. The streaming service promises that Parts Unknown will remain on Netflix "for months to come."
CNN has not yet announced a premiere date for the 12th and final season of Parts Unknown.