This Week In Trailers: Black 47, Science Fair, Five Fingers For Marseilles, Minding The Gap, Anthropocene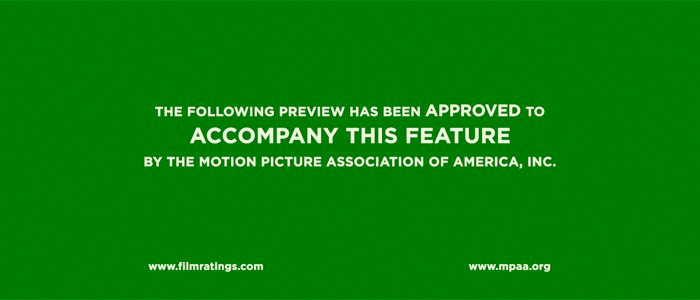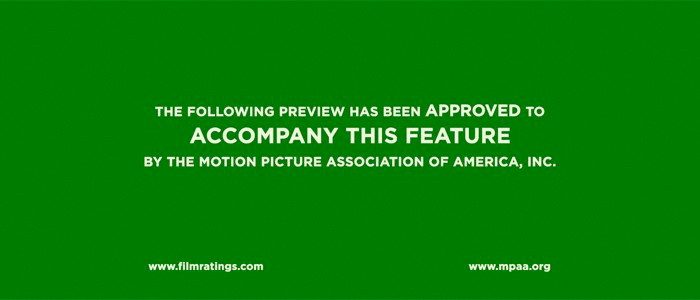 Trailers are an under-appreciated art form insofar that many times they're seen as vehicles for showing footage, explaining films away, or showing their hand about what moviegoers can expect. Foreign, domestic, independent, big budget: What better way to hone your skills as a thoughtful moviegoer than by deconstructing these little pieces of advertising?
This week we find ourselves starving in Ireland, watching some remarkable teenage nerds, killing the planet some more, documenting our teen years for posterity and reflection, and catching a different kind of western.
Black 47
When watching the fantastic 2008 film Kisses, there is something undeniable about Lance Daly's talent. He's moved on from showing a tender side of adolescence and has jumped headfirst into the Great Irish Famine. While the subject matter doesn't sound riveting, the synopsis caught my eye.
It's 1847 and Ireland is in the grip of the Great Famine that has ravaged the country for two long years. Feeney, a hardened Irish Ranger who has been fighting for the British Army abroad, abandons his post to return home and reunite with his family. He's seen more than his share of horrors, but nothing prepares him for the famine's hopeless destruction of his homeland that has brutalised his people and where there seems to be no law and order. He discovers his mother starved to death and his brother hanged by the brutal hand of the English. With little else to live for, he sets a destructive path to avenge his family.
What's so remarkable is that this trailer packs a strong punch. When you realize it's not just about a starving family, but is a true revenge film, it changes the dynamic entirely. Notables include Hugo Weaving, Jim Broadbent, Stephen Rea, along with Barry Keoghan. Something wicked this way comes, and it's going to be bloody.
Science Fair
I was never destined for greatness in the field of science, and this trailer only affirms that fact. Directors Cristina Costantini and Darren Foster filmed a field of over 1,700 teens from 78 countries who I'm sure would put many, if not all, of us to shame. We're not just talking about kids at a science fair but, instead contextualizing the experience through the lens of what it's like to be that smart at that age. There is real talent here in these kids, and mixed with some spirited directing, we have something genuinely entertaining.
As a species, we're just the worst thanks to politics, warfare, climate change, etc. Director Jennifer Baichwal, who gave us 2006's Manufactured Landscapes and 2013's Watermark, completes her population-bashing trilogy by focusing on just how we're responsible for the detrimental changes to the planet. The trailer is stark in its presentation, but it's also elegant, shocking, and presents a narrative that, while bleak, at least feels like straight talk. Narratives like this are necessary, and if they can offer up the story cinematically, they might be engaging enough to help inform. These aren't fun documentaries, but they feel more like required viewing for anyone wanting to know just how deep the cuts we're making to the planet actually go.
Director Bing Liu and executive producer by Steve James (Hoop Dreams) decided to document 12 years of his life. In this case, Liu shot 12 years of his life growing up in Rockford, Illinois, as he searched for what it meant to be a man in 21st century America along with trying to understand his friends' less than ideal upbringings along the way. What makes this story resonant is just how low to the ground it is. It's a story that has no real impact beyond the boundaries of the relationships that we see, but it's because of that intimacy which infuses this story with so much more power. It's because of these small stories that help inform larger humanity, and I'm here for it.
Five Fingers For Marseilles
This is described as a South African Western, and I'm stoked. Director Michael Matthews has deft command over everything you see as his hand captures the wild nature of the landscape and those who inhabit it with a steady hand. The narrative grabs you tight as we descend into this place that feels so foreign. What does not feel foreign, though, are the broad strokes of the story are set up. The pull-quotes, without question, help reinforce that what you're watching is something unique, but it's the strength of the acting here that keeps you from blinking.
Nota bene: If you have any suggestions of trailers for possible inclusion in this column, even have a trailer of your own to pitch, please let me know by sending me a note at Christopher_Stipp@yahoo.com or look me up via Twitter at @Stipp
In case you missed them, here are the other trailers we covered at /Film this week: