Topher Grace Created A 2-Hour Cut Of 'The Hobbit' That Sounds Much More Tolerable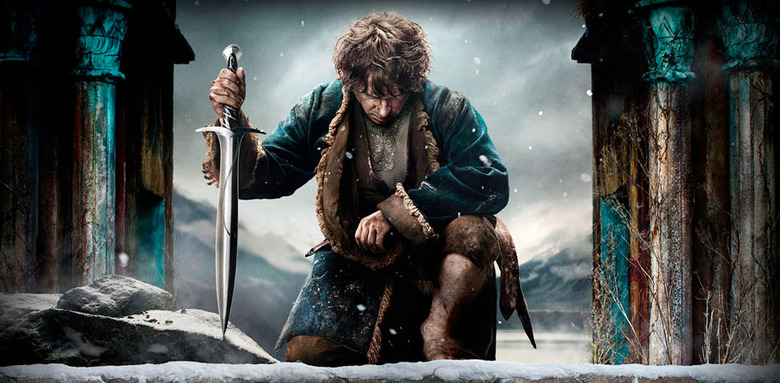 Peter Jackson delivered one of the best motion picture trilogies of all time with his adaptation of J.R.R. Tolkien's beloved fantasy book series The Lord of the Rings. Unfortunately, he followed it up with the overlong, over-indulgent prequel trilogy based on The Hobbit, a single book that was significantly shorter than any of the single installments of The Lord of the Rings trilogy, but somehow inexplicably expanded into an entire film trilogy.
However, That '70s Show star Topher Grace, who will soon be seen playing Ku Klux Klan Grand Wizard David Duke in Spike Lee's latest movie Black KkKlansman, wasn't content to just let The Hobbit exist as a trilogy that overstayed its welcome. Instead, just as he once cut down the seven hours of the Star Wars prequel trilogy into a single 85-minute movie, he took the 462 minutes of The Hobbit trilogy (or 532 minutes if we're talking about the extended cuts) and assembled a two-hour version of the movie.
Back in 2012, our own Peter Sciretta was lucky enough to be invited to a private screening of Topher Grace's shorter edit of the Star Wars prequel trilogy. Grace took on this project because he was interested in the editing process and wanted to experiment a bit by using something he was familiar with, something he could cut down from a larger assembly of footage.
Flash forward to today, and Topher Grace needed some kind of cathartic reprieve from digging into his role as the despicable David Duke. So he told IndieWire that he chose to turn The Hobbit trilogy into a much shorter experience. Grace said:
"I don't know what other guys do. Go fishing? For me, this is just a great way to relax. There's something really zen about it. It's not that I ever want to edit professionally. It's like doing woodwork in my garage."
As for why he chose The Hobbit, fans already know the answer. "I think that maybe 'The Hobbit' should've been one movie, and many people would agree," Grace said. "Money drives a lot of those franchises. It's better when the art leads. All these franchises started from a real, genuine, artistic place. Then they made a lot of money. They say success has many fathers." And since Grace isn't trying to make any money off releasing The Hobbit as a movie (especially since that would be illegal), he was able to take a bit more of an artistic approach to telling the story in the editing room.
We're not sure exactly what gets cut to make Topher Grace's edit of The Hobbit easier to digest, but it's certainly a lot. Grace didn't give any details about how he reframed the story, but he says it's "a lot tighter." It doesn't sound like Grace's cut of The Hobbit has been screened for anyone yet, at least not in the capacity that his cut of the Star Wars prequel was. But maybe that could happen sometime in the near future after Grace is done making publicity rounds for Black KkKlansman, which starts hitting theaters on August 10.