Jordan Peele's YouTube Series 'Weird City' Is A Shared Universe Anthology [TCA 2018]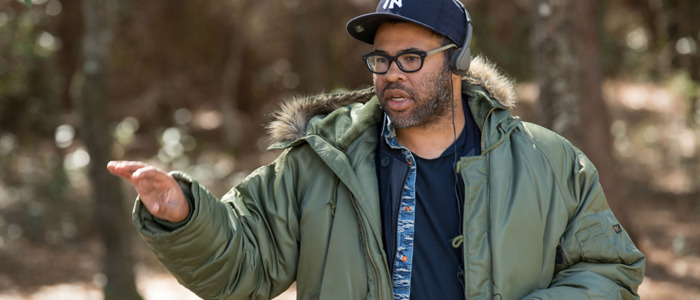 After the success of his Oscar-winning film Get Out, Jordan Peele has gotten some TV deals. He is creating a reboot of The Twilight Zone for CBS All Access, but creating another anthology series for YouTube Premium. Both promise to tell surreal, bizarre, twisty stories, but the Weird City stories will be more connected than standalone Twilight Zones.
"For one thing, [Weird City] has connective tissue," Susanne Daniels, Global Head of Original Content for YouTube said. "The weird city is the same weird city. There's different stories every week that happen in the weird city but there's a few ongoing characters and ongoing locations. That differentiates it."
Peele co-created Weird City with Charlie Sanders and the show stars Ed O'Neill, Michael Cera and Rosario Dawson among others. Can each episode of Weird City be a Get Out?
"Get Out is fantastic but Get Out is a very specific type of film," Daniels said. "I loved Get Out but I should be so lucky that it's a Get Out every episode. It's unique like Get Out. It's odd, the storylines are odd like Get Out. I think it's funny like Get Out, so if it works out, yes."
YouTube is also developing a series based on the movie Edge of Seventeen. Daniels said the series would be a combination of characters from the movie and new characters, and she hopes writer/director Kelly Fremon Craig will do more than just executive produce the show.
"The director of that movie is attached as executive producer and I'm hoping will direct our pilot," Daniels said.
With the success of Cobra Kai, Step Up: High Water and Impulse, Daniels is on the hunt for more established properties to adapt for YouTube.
"I'm not going to say what it is because I'm not going to tell the world so they can go chase it," Daniels said. "I'm chasing a property right now I desperately want."
YouTube Premium has also debuted original movies like the upcoming Bodied. Daniels said she is also on the lookout for more acquisitions and is interested in developing original films.
"Both," she said. "We're developing some and we will acquire more too."