Andy Serkis' 'Mowgli' To Premiere On Netflix, Warner Bros. Drops Film From Theatrical Release [Updated]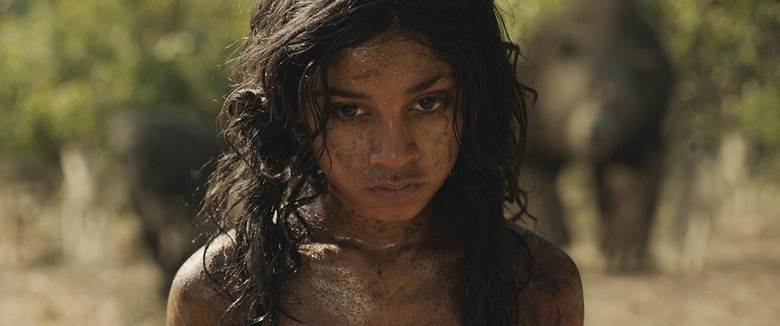 In the survival of the fittest Jungle Book adaptation, it looks like Mowgli may have lost. Netflix has acquired the worldwide distribution rights to Andy Serkis' long-gestating film from Warner Bros., which dropped the film from its planned October theatrical release.
Deadline reports that Netflix will distribute Mowgli on its streaming service with a planned release date in 2019. Warner Bros. had originally slated the film, directed by and starring Serkis, for an October 19, 2018 release, but that date will be "recalibrated" for an event offering by Netflix next year.
Part of Netflix's release plans, apart from a premiere on the streaming service, include a theatrical release to showcase the 3D effects Serkis developed for the film.
Serkis said in an interview accompanying the Netflix acquisition:
"I'm really excited about Netflix for Mowgli. Now, we avoid comparisons to the other movie and it's a relief not to have the pressure. I've seen the 3D version, and it's exceptional, a different view from the 2D version, really lush and with great depth, and there will be some kind of theatrical component for that...This way of going allows us to get the film out without compromise."
This move comes after the studio had delayed the release of Mowgli multiple times. Serkis' adaptation of the classic Rudyard Kipling book played chicken with Disney and Jon Favreau's The Jungle Book film for several years before Serkis' version ultimately relented, pushing its initial 2016 release date to 2018 and getting retitled Mowgli. Serkis previously explained that the reason for the delay was to work on the mo-cap technology in which his studio, The Imaginarium, specialized.
Now Warner Bros. has dropped the theatrical release of Mowgli altogether. Though the studio did not comment on Mowgli's acquisition by Netflix, the decision feels eerily similar to the deal Paramount struck with Netflix over The Cloverfield Paradox, effectively dumping the film on the streaming service for fear of a box office failure. Could this indicate a lack of faith with Mowgli on the part of Warner Bros.? And is Netflix becoming the new direct-to-video dumping ground for surefire box office failures? With The Cloverfield Paradox meeting dismal reviews and the poor box office returns for the brilliant but alienating Annihilation, which saw an international release on Netflix, that seems like an emerging trend.
Mowgli is intended to be a "much darker" version of The Jungle Book which hews much closer to Rudyard Kipling's novel than the animated Disney classic. The cast includes Christian Bale as Bagheera, Cate Blanchett as Kaa, Benedict Cumberbatch as Shere Khan, Naomie Harris as Nisha, Andy Serkis as Baloo, Peter Mullan as Akela, Jack Reynor as Mowgli's Brother Wolf, Eddie Marsan as Vihaan, Tom Hollander as Tabaqui, Freida Pinto as Messua, and Matthew Rhys as Lockwood. Relative newcomer Rohan Chand plays Mowgli.
Netflix will release Mowgli on their streaming service and in theaters sometime in 2019.
Human child Mowgli is raised by a wolf pack in the jungles of India. As he learns the often harsh rules of the jungle, under the tutelage of a bear named Baloo and a panther named Bagheera, Mowgli becomes accepted by the animals of the jungle as one of their own, but the fearsome tiger Shere Khan doesn't take a liking to him. But there may be greater dangers lurking in the jungle, as Mowgli comes face to face with his human origins.
Correction: A previous version of this story incorrectly stated that Mowgli would not receive a theatrical release.