'Pale Blue Dot' First Look: Natalie Portman Looks Almost Unrecognizable In Noah Hawley's Astronaut Drama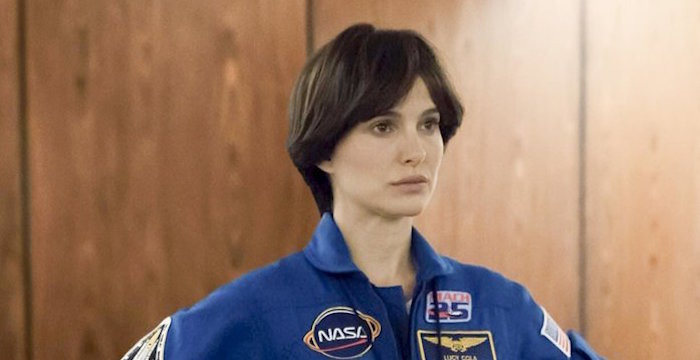 Natalie Portman plays an astronaut who loses touch with reality in Noah Hawley's upcoming drama Pale Blue Dot. And in our first look at the film, perhaps that first starts with her haircut.
Fox Searchlight has released a first image of Portman in character as a married NASA astronaut who returns home and begins an affair with a fellow astronaut (Jon Hamm), only to steadily spiral out of control.
Pale Blue Dot First Look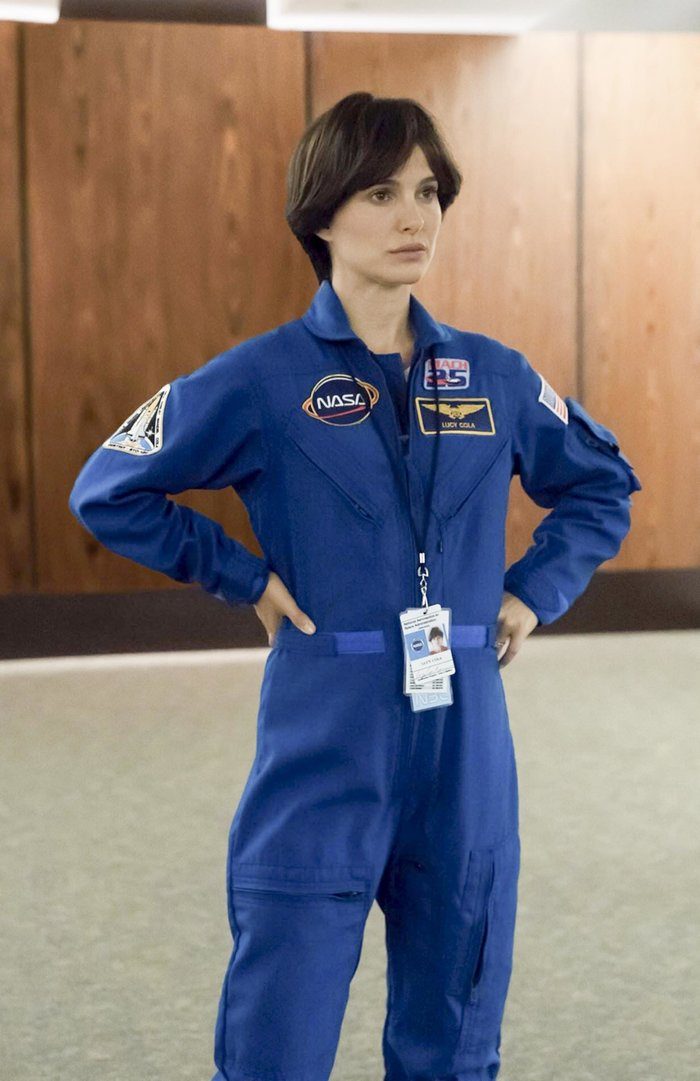 The Pale Blue Dot first look shows Portman in character as Lucy Cola, sporting a bob haircut and a bright blue NASA jumpsuit. This is our first glimpse of Portman in the film after she took over the role from Reese Witherspoon.
The movie centers on Portman's character, a married astronaut who begins an affair with Jon Hamm's fellow astronaut after she returns home from a space mission. But when Hamm's character begins sleeping with an astronaut trainee, it triggers a meltdown for Lucy, who begins to spiral and lose touch with reality. Joining this talented, genetically-gifted cast is the equally talented and beautiful Dan Stevens as Lucy's husband, reuniting the actor with his Legion showrunner, Hawley.
Pale Blue Dot is an intriguing feature directorial debut for Hawley, who has made his mark on television with mind-bending prestige FX series like Legion and Fargo. The story is loosely based on true events surrounding astronaut Lisa Nowak, who in 2007 was arrested and charged with the attempted kidnapping of the woman for whom her lover left her. The tabloid scandal that ensued (including Nowak's alleged use of space diapers) is a little more sordid than Pale Blue Dot will likely turn out to be, considering Hawley's cerebral approach to his stories.
Hawley remains as busy as ever, balancing multiple projects, including a comic book movie about Doctor Doom, another FX series called The Mastermind, and new seasons of Legion and Fargo. He's been trying to get Pale Blue Dot off the launchpad for over a year and it looks like it has finally taken off.
No release date has yet been set for Pale Blue Dot.